One does old-school Cuban burgers, the other new-school Cubanos. A conversation between the two offers an education into far more than what it takes to make the perfect sandwich.
A sandwich, by definition, is a simple creation: two slices of bread, a filling in between. Building a business around one, however, is an artform that two Miami shops, El Rey de las Fritas and Sanguich, have each mastered in their own singular ways.
A Miami icon and Little Havana anchor that opened in 1976, El Rey introduced the city to the glories of the Cuban frita, a.k.a. the Cuban burger, a seasoned pork and beef patty topped with sauteed onions and a veritable mountain range of shoestring fries. Founded by Benito and La Gallega Gonzalez, the enterprise is now run by their children, Mercedes and Yamil Gonzalez, who have helped expand it to four locations while keeping the business grounded in their parents' vision.
Sanguich—its name a play on how "sandwich" sounds with a Cuban accent—is a newer arrival, located just two blocks away from El Rey and offering a gourmet take on the classic Cuban. Run by Daniel Figueredo and his wife Rosa Romero, the shop began out of a shipping container in 2017 before moving into their sleek, millennial-friendly storefront. New outposts are already in the works, in Coral Gables and Doral, and the couple have an eye on growing the brand beyond Miami's borders.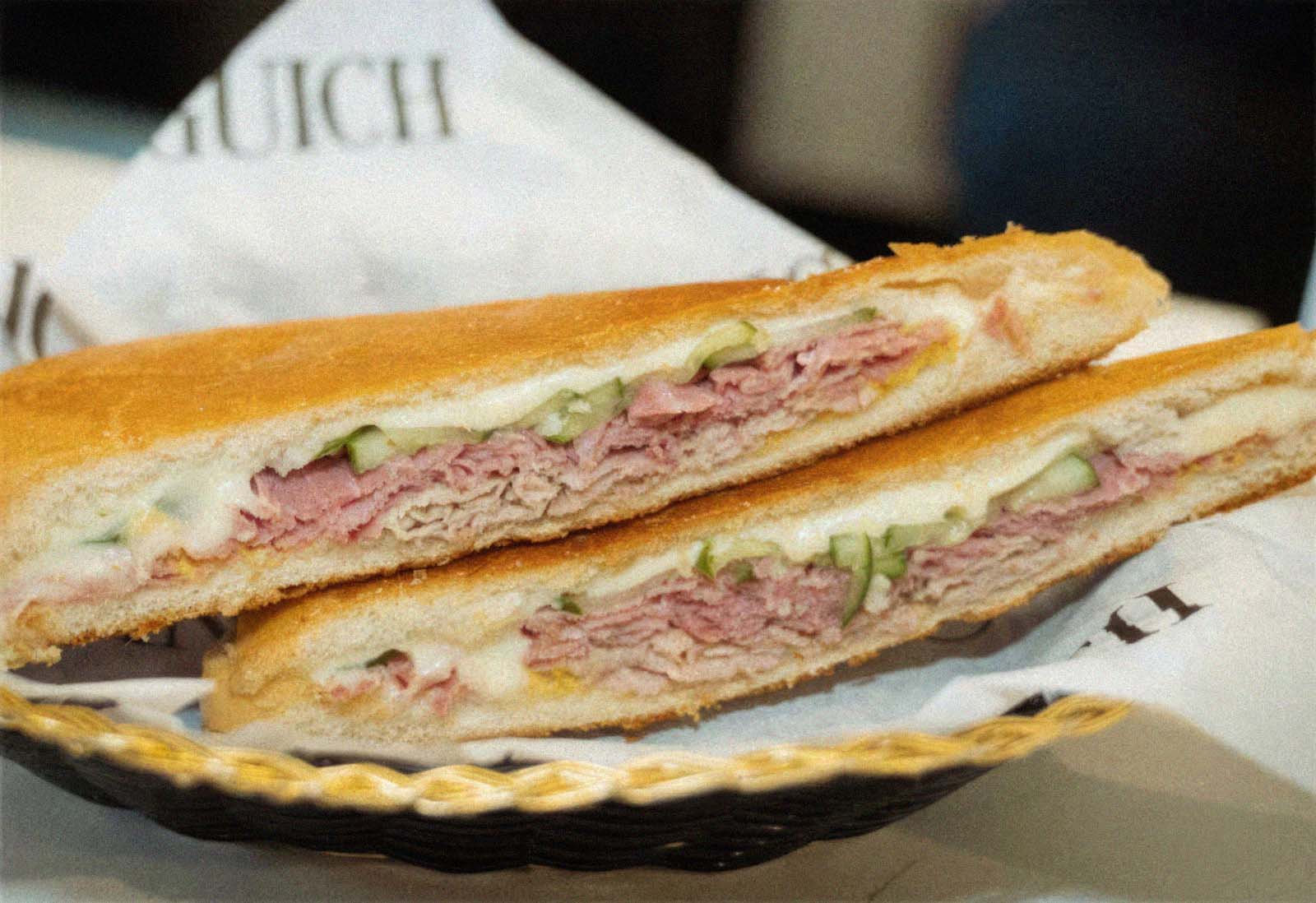 I sat down with Daniel and Mercedes to chat about the similarities and differences in their businesses, the keys to longevity in Miami, and the payoffs of operating as comrades rather than competitors.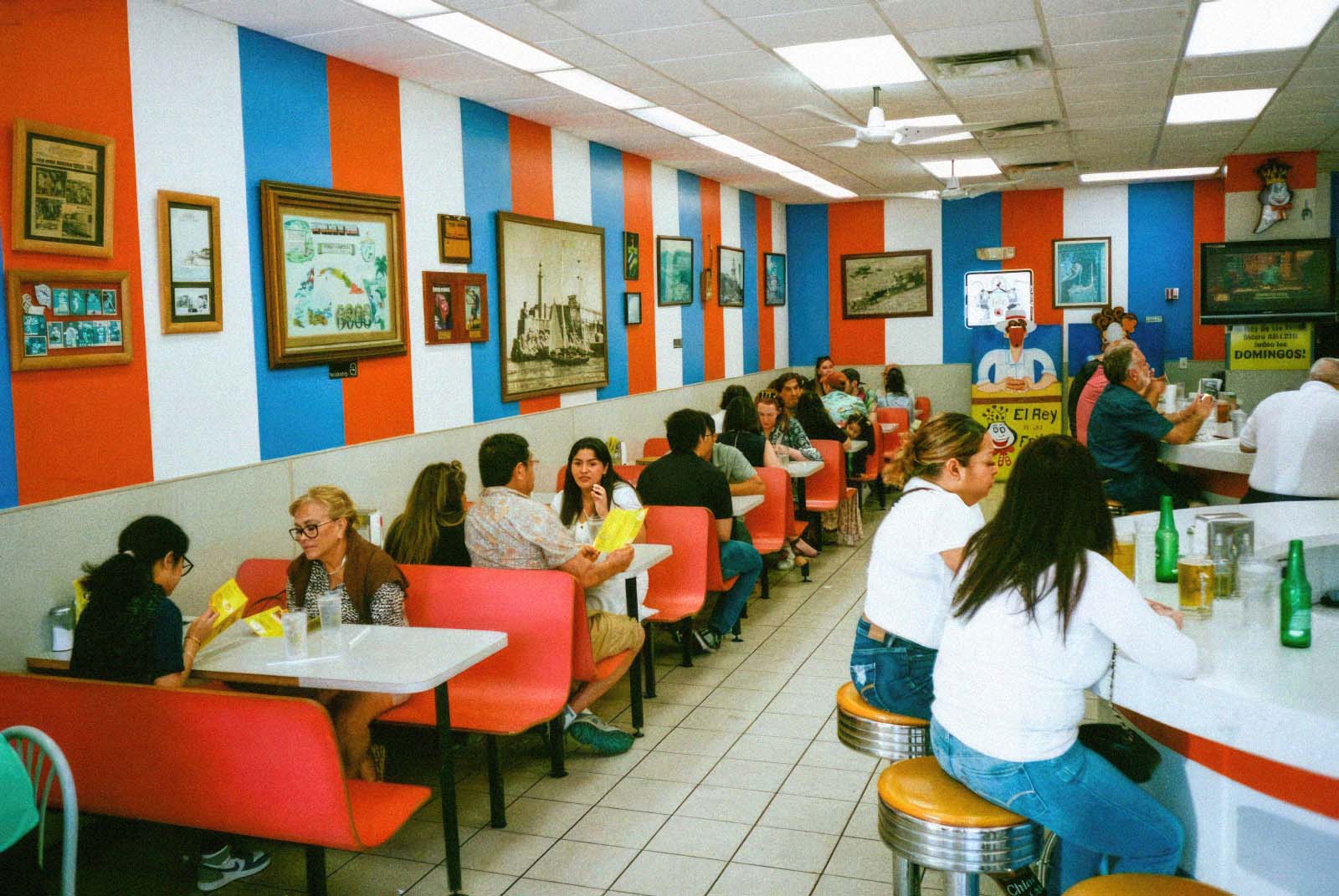 How did you both get into the sandwich biz?
Daniel: Many years ago, when I was still working as an architect and designer, my buddies and I started a cigar club called The Bastards. The seven of us would get together every Friday at my house, where I'd make sandwiches and they'd encourage me to start a business. "No way," I skeptically told them. "Life is good. It's one p.m. and we're having sandwiches, scotch, and cigars!" But after the crash of 2008 my career took a massive turn, I resigned from our cigar shop location, and I met Rosa, my wife. We fell in love, our daughter London was born nine months later, and I thought: "Ok, now I really have to think about what I'm going to do." I took the time to develop a business plan and presented it to Rosa: "Hey, listen, I have this great idea. It's called… Meltwich." I had the whole thing trademarked! She says, "This is great, but it should be Cuban sandwiches."
Mercedes: Daniel, I love your story—it's super inspiring! My family business was started by my father and mother. My dad made fritas in Cuba. Fritas are to Cubans what hotdogs are to Americans, so he had the idea to make them here when he came over from Cuba. When I was born in Miami—I grew up in Little Havana—my father already had the business open for about 10 years, so I grew up in the family business. My dad would ask me, "Did you finish your homework? OK, now it's time to cut the onions." By 15 I was taking orders at the Calle Ocho store as a waitress. The kids that used to come in with their parents are now married and coming in with their own kids, and their kids' kids. It blows my mind!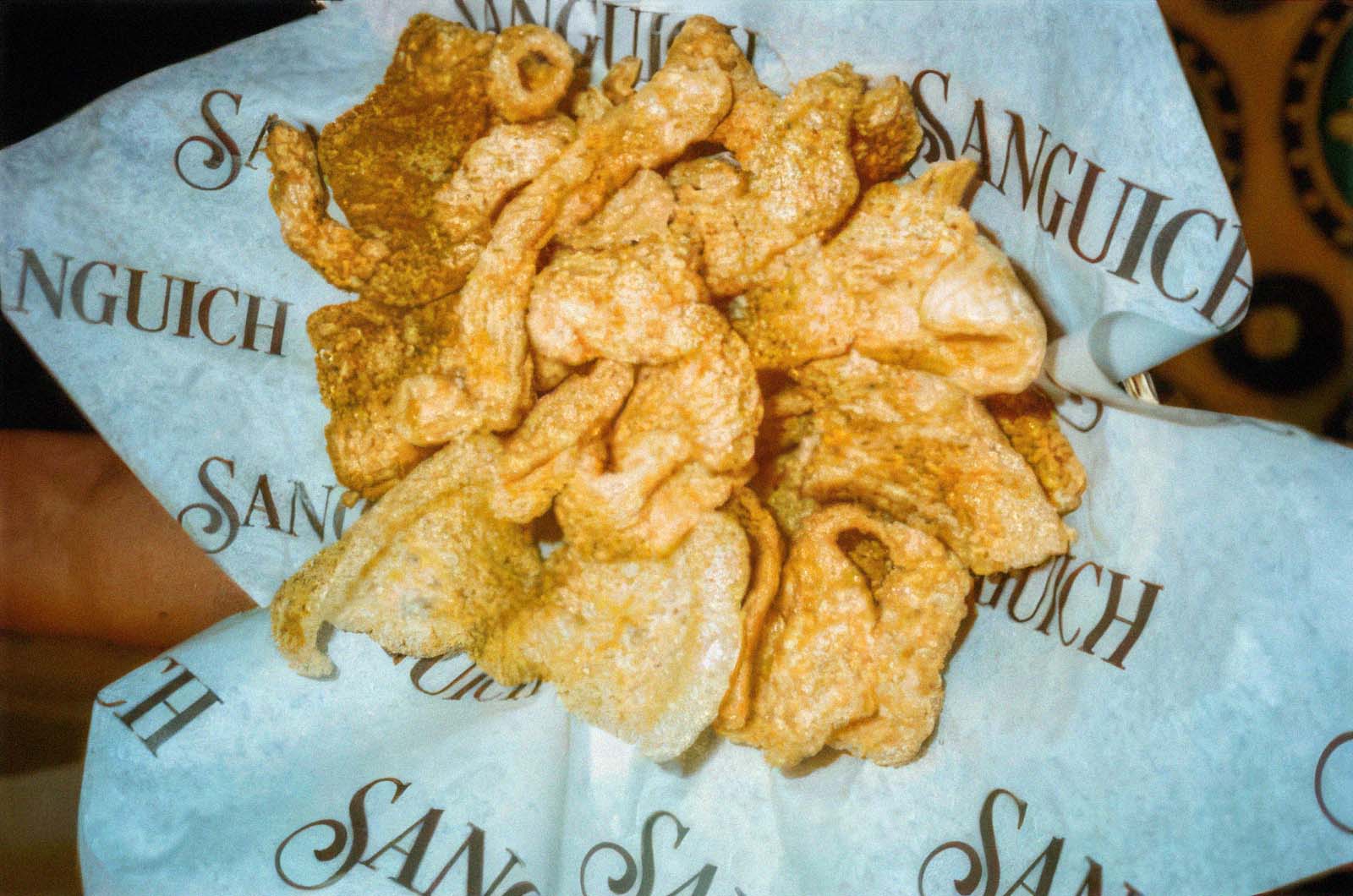 Different as your businesses are, I'd imagine you two face similar struggles.
Daniel: I think Mercedes touches on a couple of points. One of them is the passion for what we do. How we as operators have to transfer that over to our employees, so that we can have good control over our business. I don't agree with how other businesses operate at the back at the expense of their employees. This whole the-kitchen-is-hard, I'm-underpaid——that doesn't work with me. My sandwich maker makes almost $50,000 a year.
Mercedes: It's like the saying: happy wife, happy life. The same goes with employees.
Daniel: My challenges right now are getting a grip on my vendors, our distribution, food scarcity, and those things that really impact us at the core. I can control employment, I can control my team, but I can't control when the price of our poultry or turkey goes up 400 percent. So as a business, how do you absorb that type of a blow and acclimate to a new time where you are fair to the customer, fair to the business, and still allow yourself to exercise what you came into this business for? There's a saying that I live by: work is as much of a source of dignity as it is of income.
Mercedes: Things are difficult with the rising prices and we have to keep our customers and communities in mind with the inflation costs. I also like going out for dinner, but some of these places are charging an arm and a leg for dinners. It's quite ridiculous.
Daniel: That's a really good point. Sometimes, when I go out to eat I say to myself, "I know the cost of food and this doesn't match."
Mercedes: I want to say, "Are you serious?" They want to squeeze people, but you don't want to squeeze the people that come to you every day.
"When I started this business, I thought it was very important to be a community. Community over competition. I think it's important to understand that we're all in this together."
Miami has changed plenty in recent years—and a lot since El Rey first opened—but generation after generation still embraces the Cuban sandwich and Cuban burger. What's the secret sauce?
Daniel: I think that when it comes down to food, there are a few items that people will always gravitate towards: sandwiches and burgers.
Mercedes: They're comfort.
Daniel: It's relatable. You're able to engage with the food, it makes you feel a certain way, it's easy and accessible and doesn't break the bank. I think this new generation is less critical and more open-minded. They like travel, inclusion. I can relate to that because I want to be included, to feel like I am part of something. For us, the core of our brand isn't just the food that we're producing, because we make everything from the ground up. We make our ham, our lechon, the bread, the pickles. It's our core values: inclusion, sustenance, love, adoration, and we do that with our neighbors.
Mercedes: No doubt. Some people don't understand that, but it's about helping each other and unity. You give love and you get love. We have employees that have been with us for 38, 40 years. The one that's been with us for 40 years started when she was 19. Our employees have a lot of opportunity for growth and they've grown with us. You build a relationship with them. I see them as family.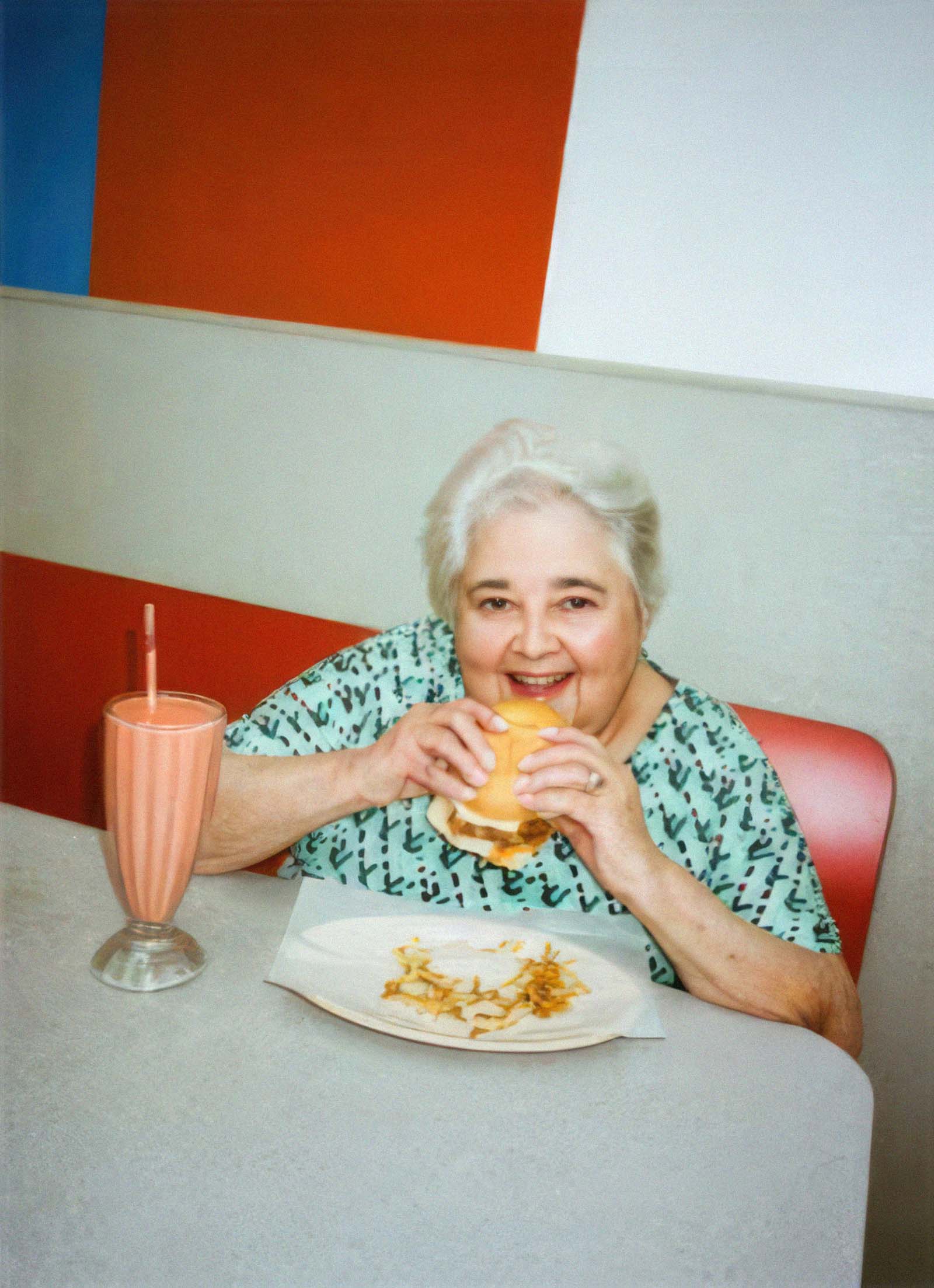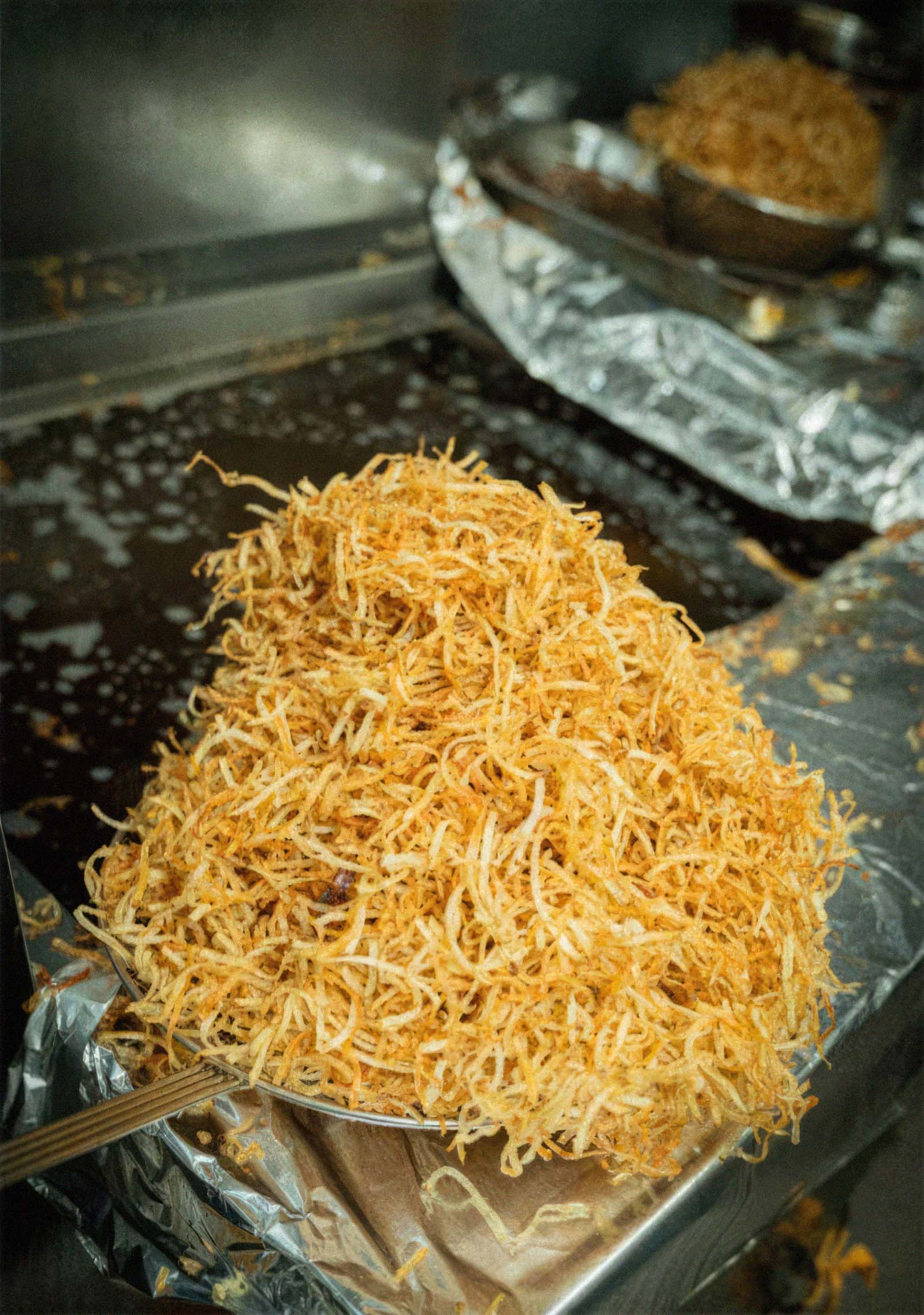 What are your best sellers?
Mercedes: Our fritas! A couple of years ago, we incorporated more Cuban cuisine. We figured that we knew how to cook Cuban food and there were a lot of my mom and dad's recipes, but fritas and pan con bistecs (steak sandwich) are what we do best. We also serve breakfast and have traditional Cuban sandwiches, but nothing like Sanguich's sandwiches. The levels of flavor, the cheese, the bread, the butter. It's magic!
Daniel: Thank you, thank you.
Mercedes: And your staff is amazing. Plus, the only place, besides ours, that you can drink a decent batido is Sanguich. I love our shakes, but I get your batido de mamey (sapote shake).
Daniel: I've been going to El Rey de las Fritas for 20 years. When I started this business, I thought it was very important to be a community. Community over competition. I think it's important to understand that we're all in this together. We have an opportunity to change our culture and to band together and to bring in a little more recognition because now Miami is getting so much attention. It's important to not have any division in our sector whether you do fritas or you do Cuban sandwiches or arroz con frijoles or ice cream.
"I grew up in the business, so I learned the hard way. I didn't always like it, but we wouldn't have gotten this far without my father's knowledge, experience, and love."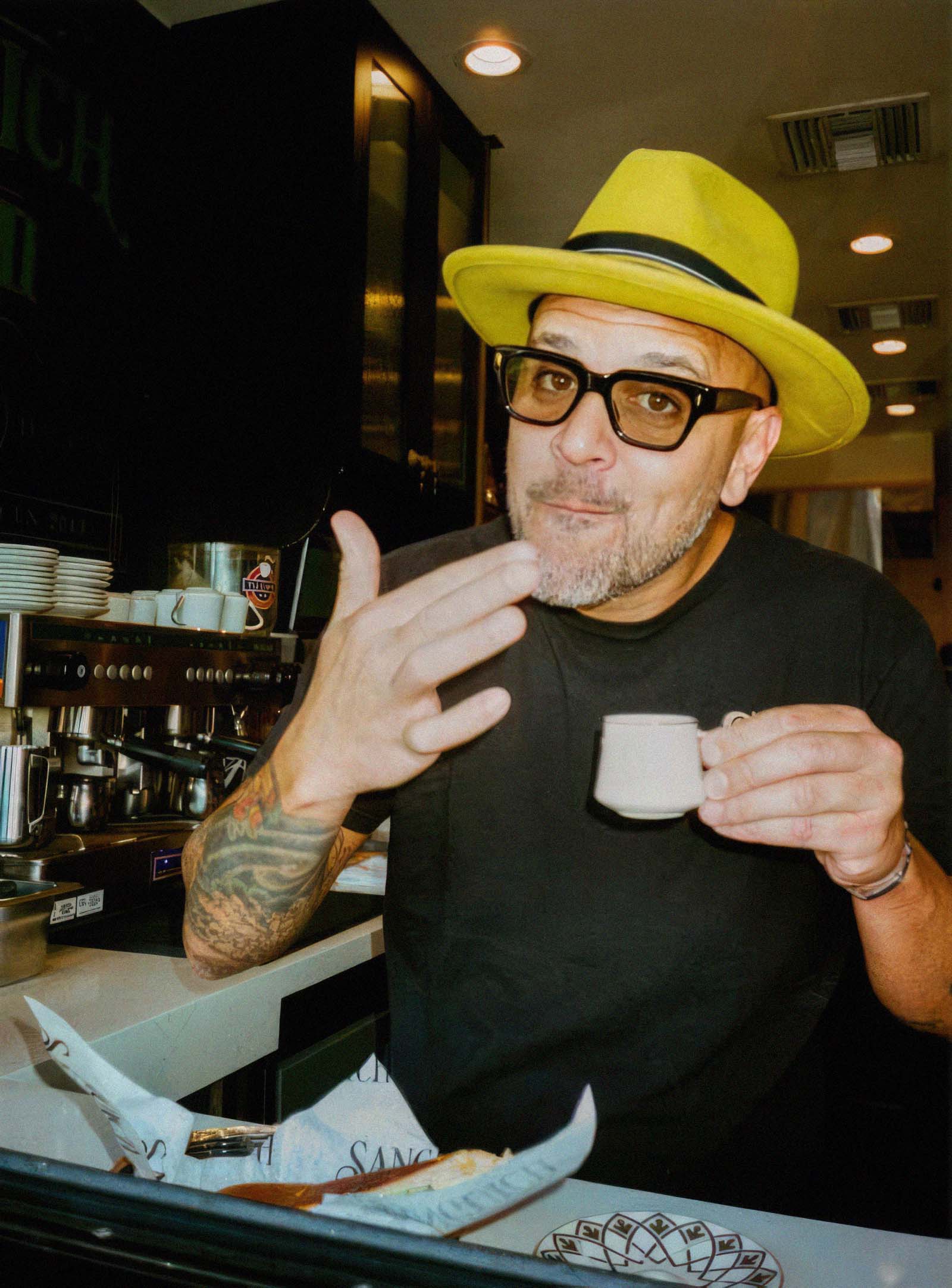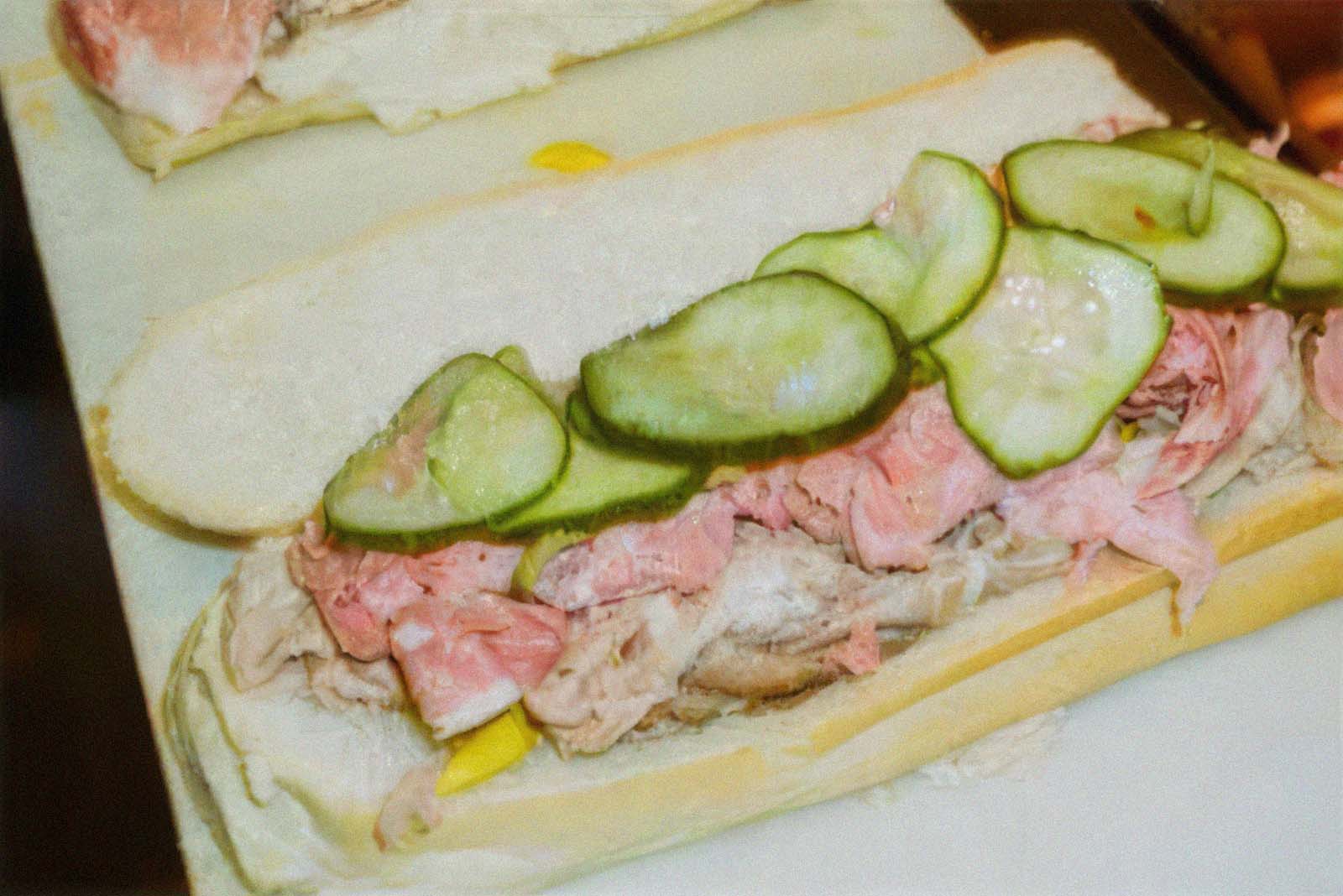 What advice would you give to someone who wants to open a sandwich shop—and what, if anything, would you change and do over again?
Daniel: If you want to open a sandwich shop, I think you need to first understand what you're getting yourself into. You have to understand the market because the markets change dramatically. Secondly, cash is very important because without it you're unable to realize the dream. I don't think it's about a specific area of food—I think it's about grit. This industry can be taxing, so you have to understand all the obstacles that a restauranteur is faced with, from keeping the lights on to ensuring that the quality of food is where it needs to be. There are going to be sleepless nights and a lot of worrying and you have to plow through it until you find some equilibrium.
Mercedes: I couldn't have said it better myself. I grew up in the business, so I learned the hard way. I didn't always like it, but I do appreciate in my core everything that my dad taught us. It made us who we are today. I don't think we would've gotten this far if it wasn't for his knowledge, experience, and love, and showing us that sacrifice pays off. For me and my family it is an honor. It's giving 100 percent to your customers, your staff, and your food every day. It's the respect and the pride. The moment you stop caring, it's over.