Words and Images by
Marianna Jamadi
Three Indonesian restaurants in the city, and the space between them, mimic the islands they hail from. A journey to Toko Rame, Simpang Asia, and Bungkus Bagus reveals how a longing for home can forge a vital community.
The beauty of this sprawling city is that it is home to many distinct cultural enclaves where food is the strongest connective tissue of each community, binding both immigrants and non-immigrants together. Follow the longing for pad thai to Thai Town, head to Koreatown for bulgogi, dim sum in Chinatown, ramen in Japantown, or even kacchi biryani in Little Bangladesh.
However, what if the craving for nasi goreng arises? Rendang? Sate ayam? Compared to other Asian cuisines, Indonesian food and culture remain somewhat elusive in Los Angeles. Even though Indonesia ranks fourth in the world's population, there is no officially recognized Indonesian district in Los Angeles, no pocket of the city that envelops you in the sensorial spice adventure that is Indonesian food. Instead, Indonesian restaurants are scattered across the county, mirroring an archipelago much like the country itself, which is spread across over 17,000 islands. Thanks to my Javanese father, I grew up "island hopping" around L.A., discovering a vibrant world of Indonesian merchants who have kept their nation's diverse culinary culture alive through cooking food in America.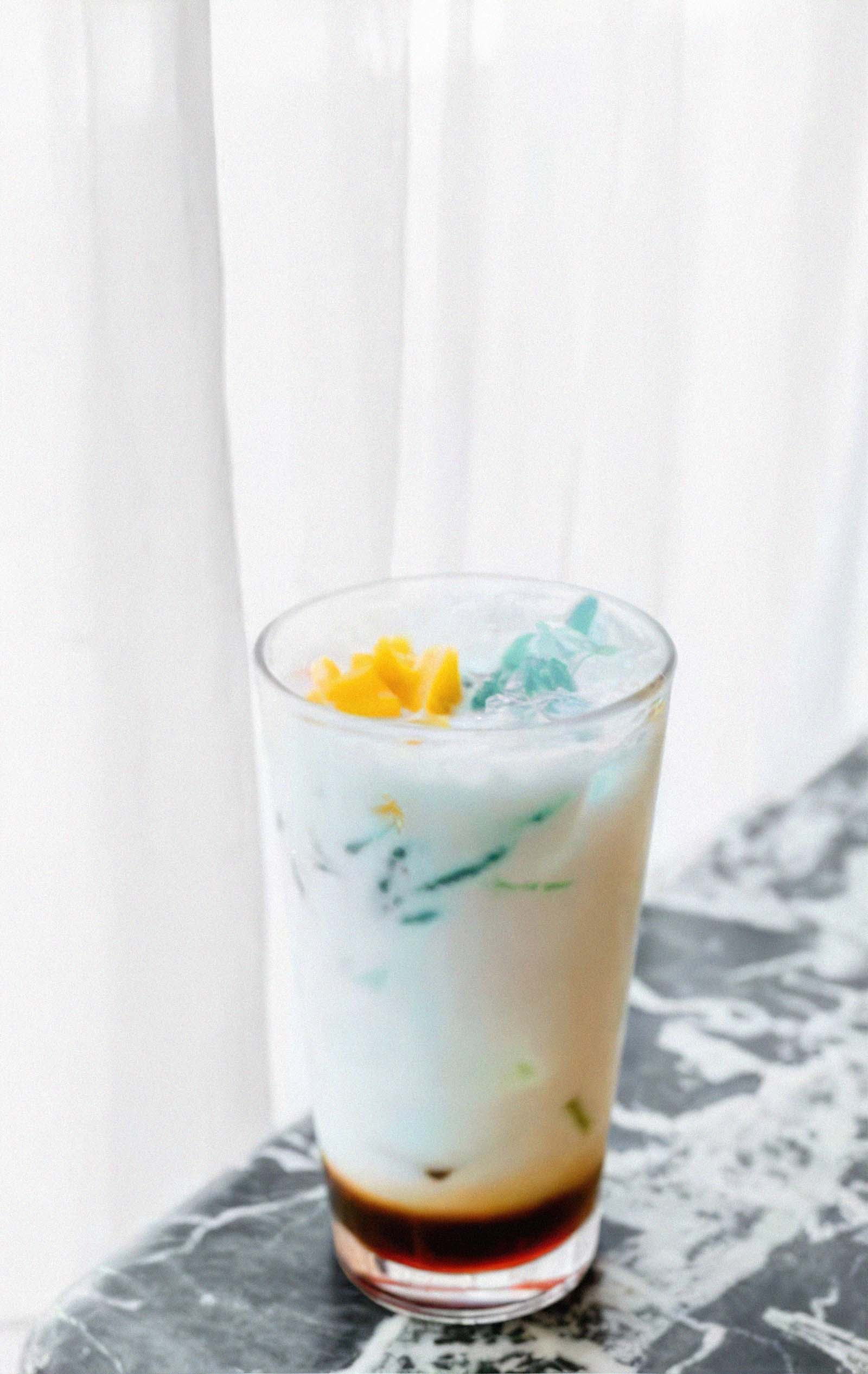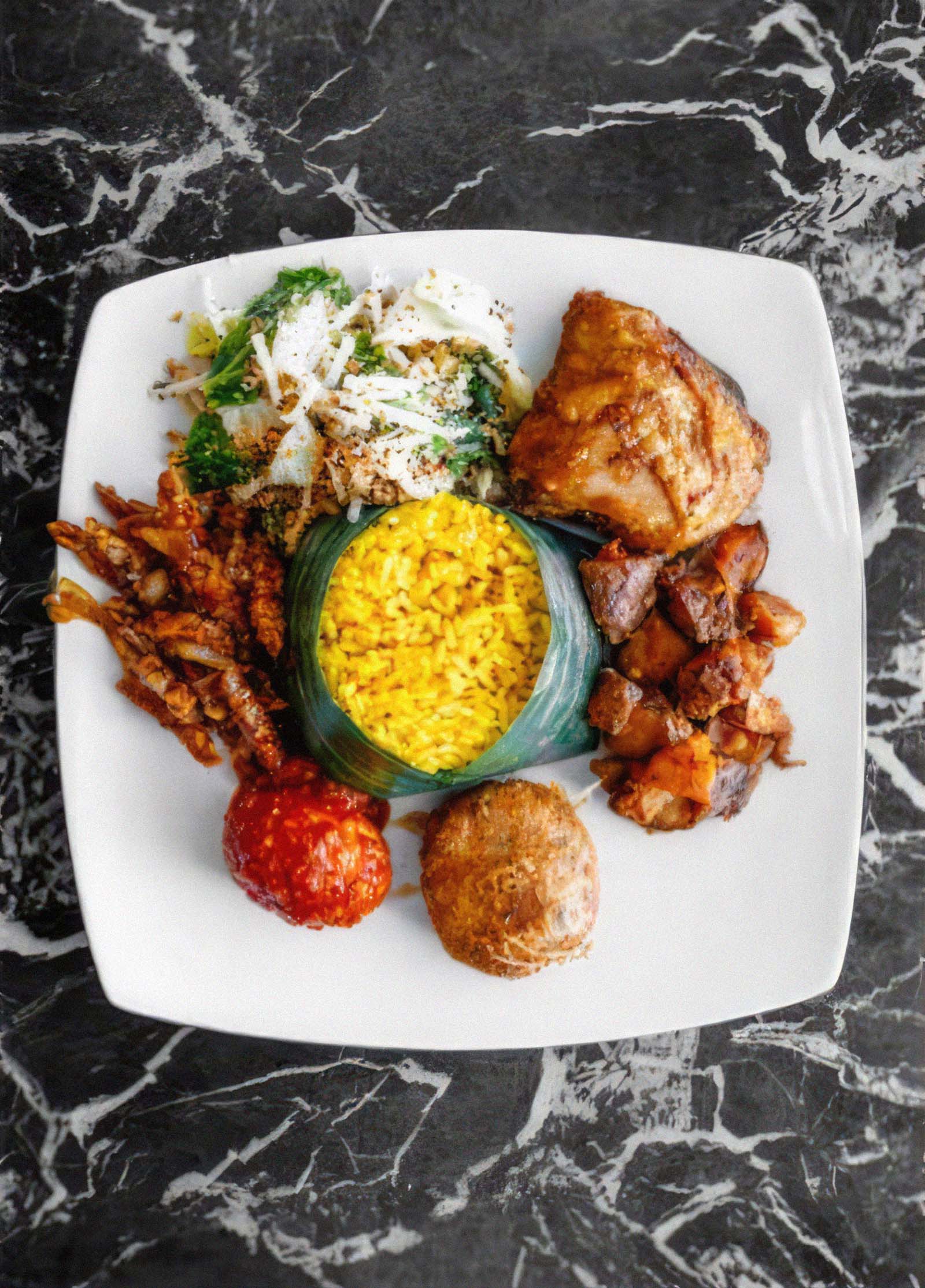 Toko Rame
My father, hailing from Tasikmalaya on the island of Java, was the only member of his family to immigrate to the United States. With the comfort of Indonesia oceans away from our home in Long Beach, food was our direct ticket to get back on the islands, if only for a meal. We often would cash in on such a ticket at Toko Rame, in nearby Bellflower, where the flavors of Sumatra dominate the menu.
Opened in the early 90s, Toko Rame has remained a gem in a nondescript shopping plaza adjacent to the 91 freeway. While my dad had mastered cooking my favorite sate ayam (grilled chicken skewers with peanut sauce), Toko Rame was the only place I could get my beloved es cendol outside of Indonesia, where I would sip as much of this sweet dessert as my belly would allow. A creamy coconut milk drink layered with palm sugar syrup and green rice flour jelly, es cendol is the perfect antidote and equalizer to the heat of an Indonesian meal.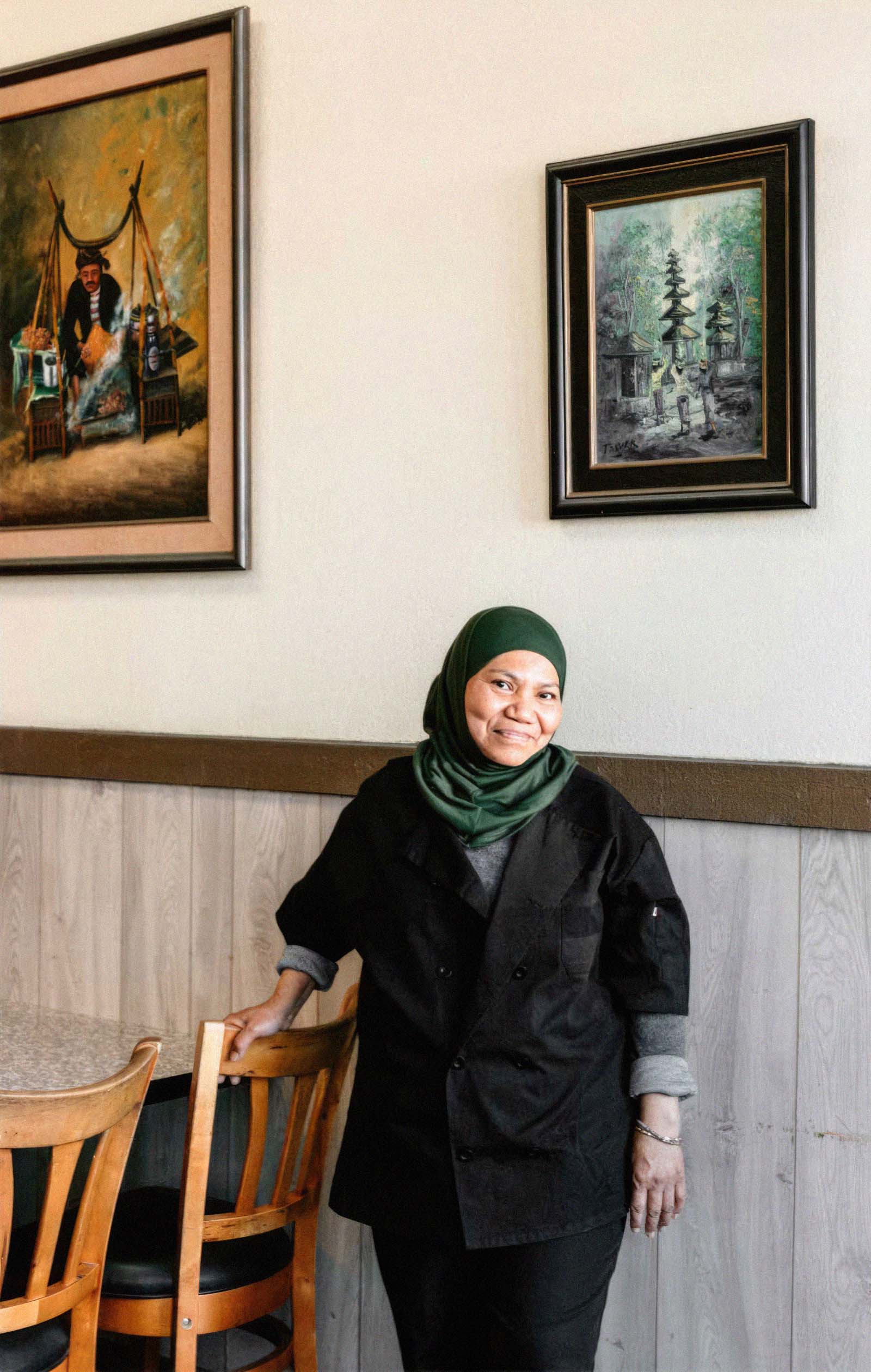 I am far from alone in finding Toko Rame to be an essential portal, a connection to the motherland. The restaurant has maintained a dedicated following that has kept multi-generational families full, content, and close; in fact, a regular just celebrated their 99th birthday there. The authenticity and loyalty are thanks to Sumatra-born Elvira Dean, who started cooking at Toko Rame in 1995 and took the reins as owner in 2021. Her new role, however, hasn't changed her love for the kitchen. Whether she is trying to emulate her grandmother's eggplant curry or share off-the-menu items with regular customers, Elvira continues to cook every meal in order to share and remain rooted in her culture.
Simpang
To drive a few freeway interchanges from Toko Rame to Simpang Asia, an ever-evolving 20-year-old main-stay tucked into a strip mall in the neighborhood of Palms, is to island hop to Java. Run by Leni Kumala and her husband, Welly Effendy, it started as a grocery store in 2002 when Leni first saw the need local Indonesians had for staple items and ingredients from their homeland. When customers began asking for hot meals,Simpang started serving them informally. Welly's initial small dishes were reminiscent of the offerings at the warungs (small cafés and food stalls) that line the streets of Jakarta. Word got out, lines started forming, and, in 2010, Simpang became a full-fledged restaurant.
Leni believes the arduous cooking process and exotic spices are why Indonesian food is both deeply loved by those who try it and also less accessible than other Asian cuisines. Beef Rendang, for example, takes over three hours to cook; certain spices and ingredients, such as candlenut, kangkung, and kecap manis, are not readily available at most neighborhood grocery stores.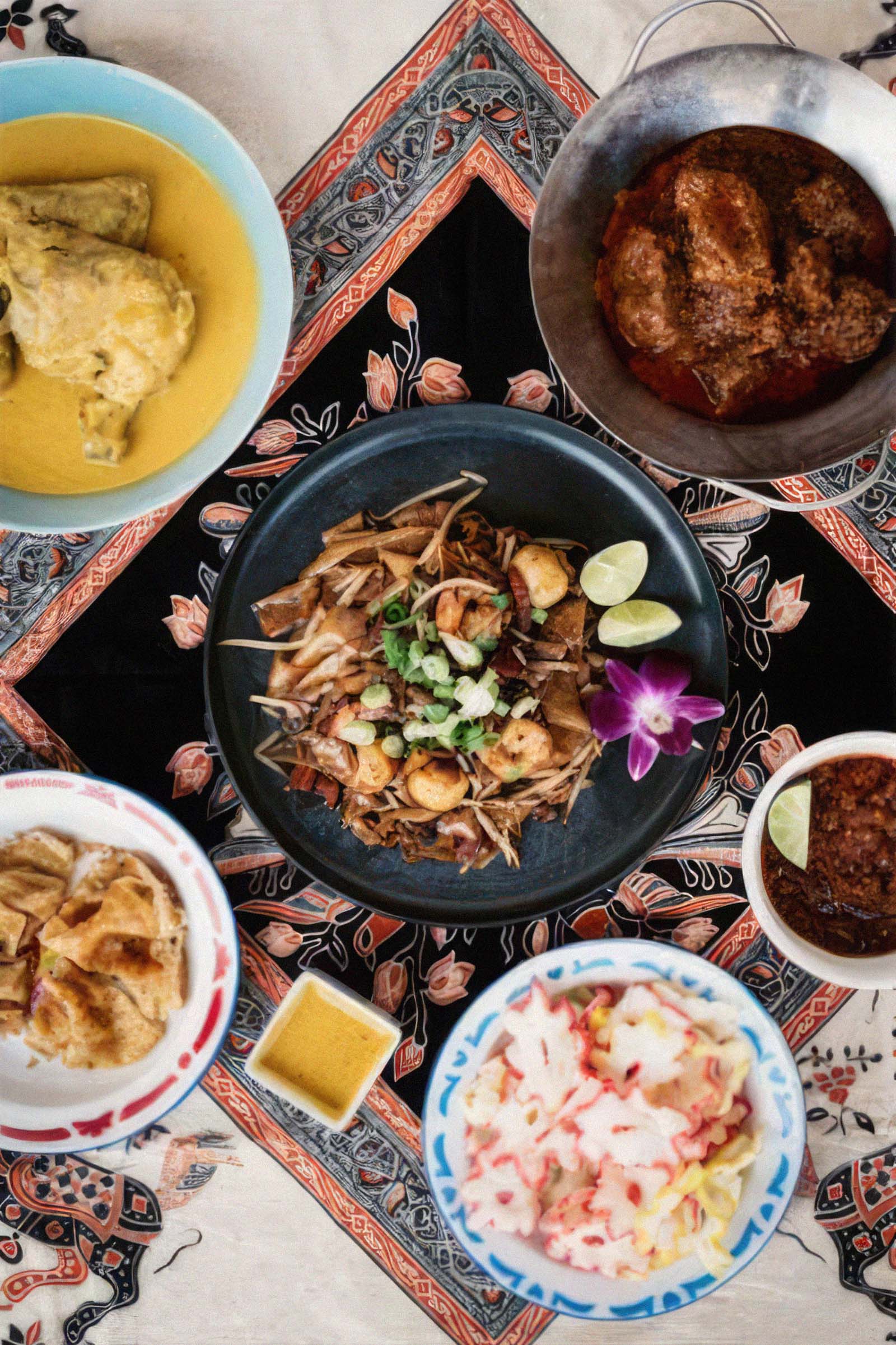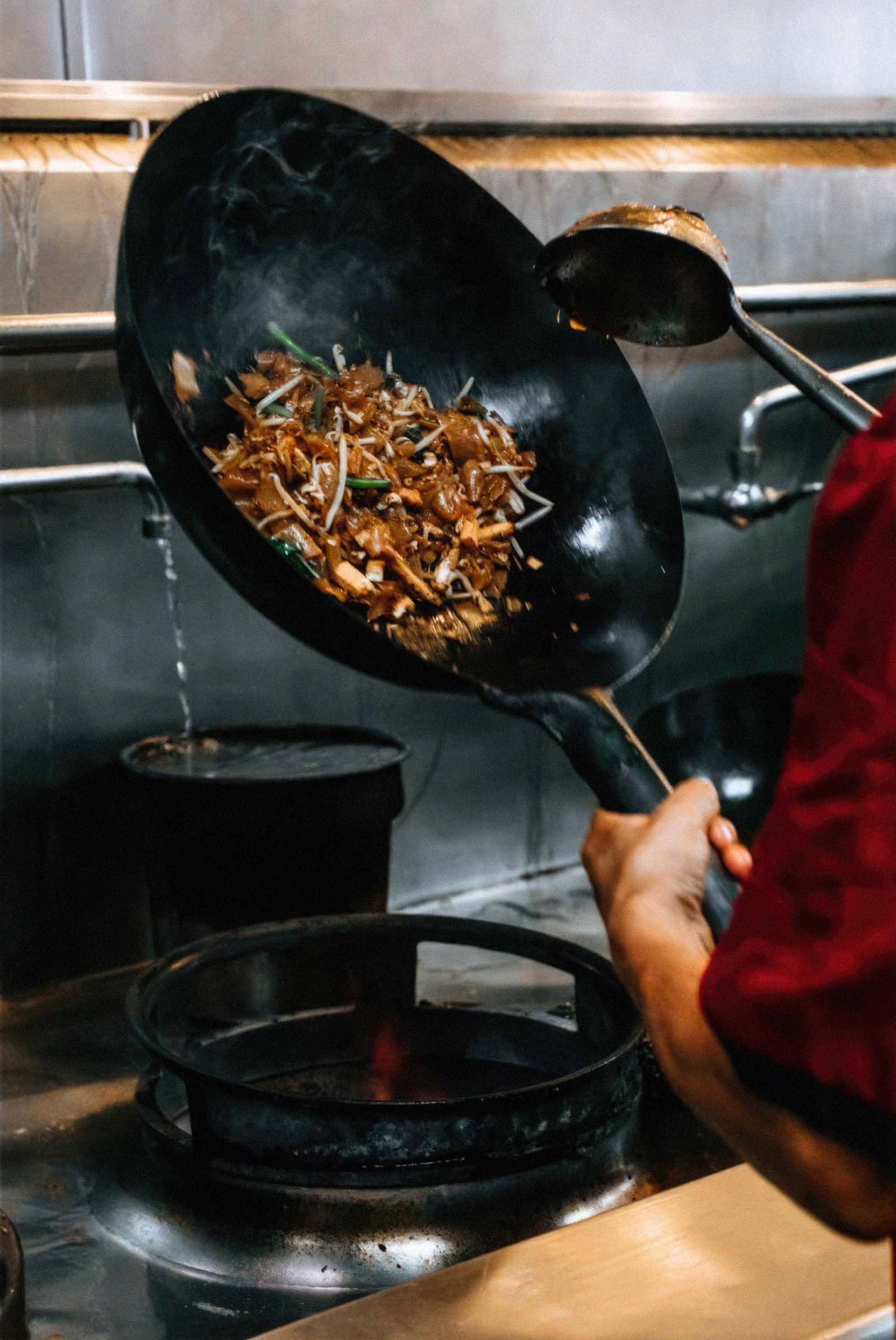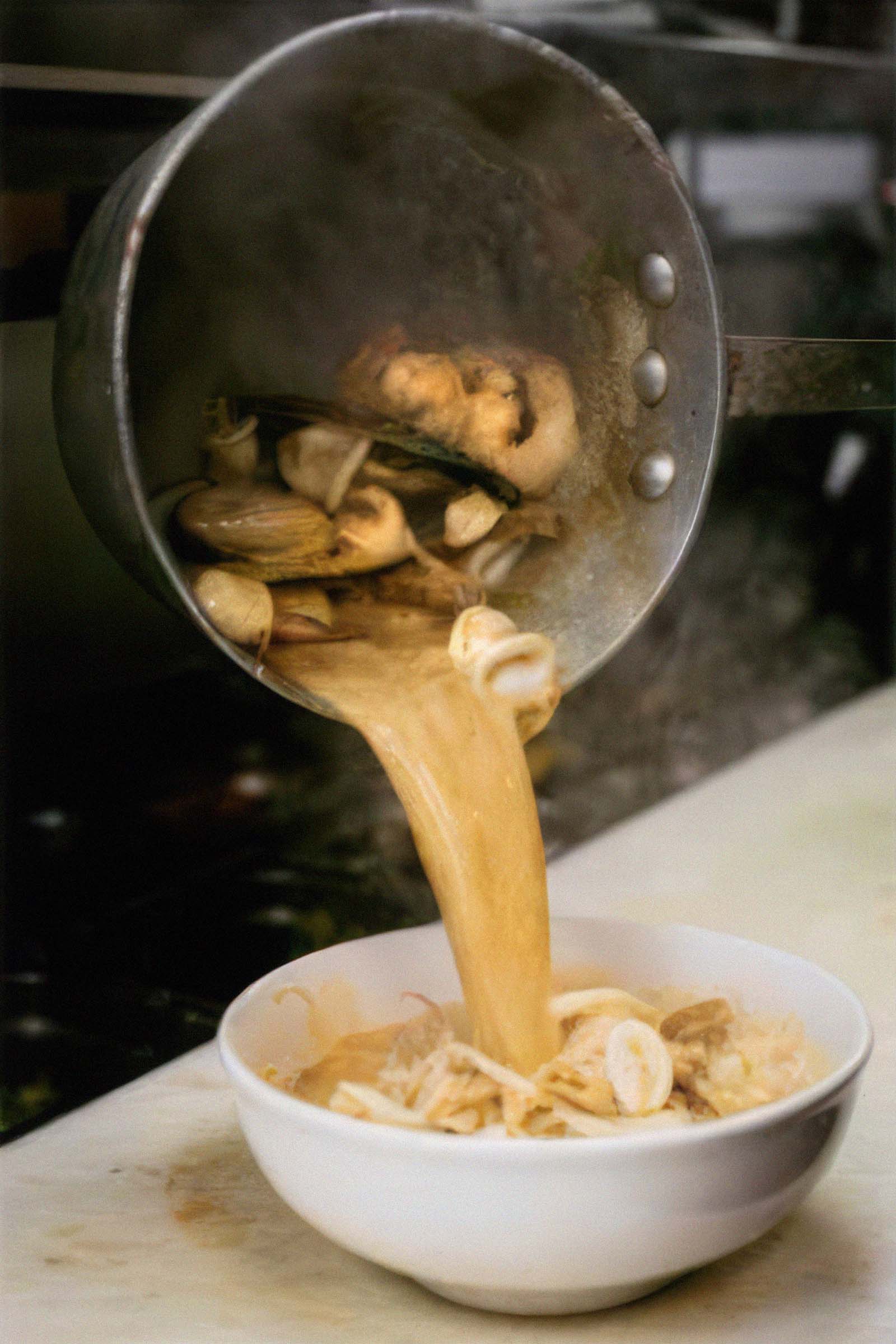 Indonesian cuisine is informed by the cultures it has absorbed over the years. Chinese influence is evident in Indonesia's fried rice, nasi goreng. Risoles, similar to deep-fried crepes, arrived during the Dutch colonization of the country. A prime stop for merchant ships and migrant routes, Indonesia has throughout history made an important contribution to the spice world thanks to the bounty of endemic plants yielding nutmeg, clove, pepper, cardamom, galangal, and cinnamon. Leni understands that Indonesian cuisine, like its history, is layered, rich, and complex. With Simpang, she hopes to create a homecoming for Indonesians as well as an inviting environment for those who may not be familiar with the cuisine. The recent opening of a second location, in Venice, is a testament to Leni's dedication to sharing the joy and comfort that Indonesian food elicits.
Bungkus Bagus
The Island of the Gods–Bali–is channeled by way of Bungkus Bagus, at Smorgasburg, the open air food market in Downtown L.A.
Growing up in Ubud, in Bali's uplands, its owners, sisters Celene and Tara Carrara, had a childhood steeped in food. Eating white rice with river fish and sambal (chili sauce), strengthening their spice tolerance by dabbling in all the varieties of chili, Indonesian food was an integral part of the sisters' coming of age and ended up being a salve in the middle of the pandemic.
Out of work in 2020, Celene and Tara found themselves together, in search of fresh banana leaves to recreate meals from their favorite warung in Ubud, Nasi Ayam Kedewatan Ibu Mangku. A byproduct of the pandemic for some was the luxury of time, and Indonesian food requires such a measure. Bungkus Bagus was born from this excess, a meditation on being present during a time of incredible upheaval. Take, for example, their sambal goreng (fried chili sauce), which is made fresh by hand every week. To fill 100 jars requires the slicing of 50 pounds of shallots, five pounds of garlic, six pounds of Thai chilies, and two people working for 10 hours. Much of their food, too, asks to be slowly savored. Their kueh lapis, another dessert that dominates my personal nostalgia bank, is replete with stripes of vivid colors, each layer an invitation to be peeled separately.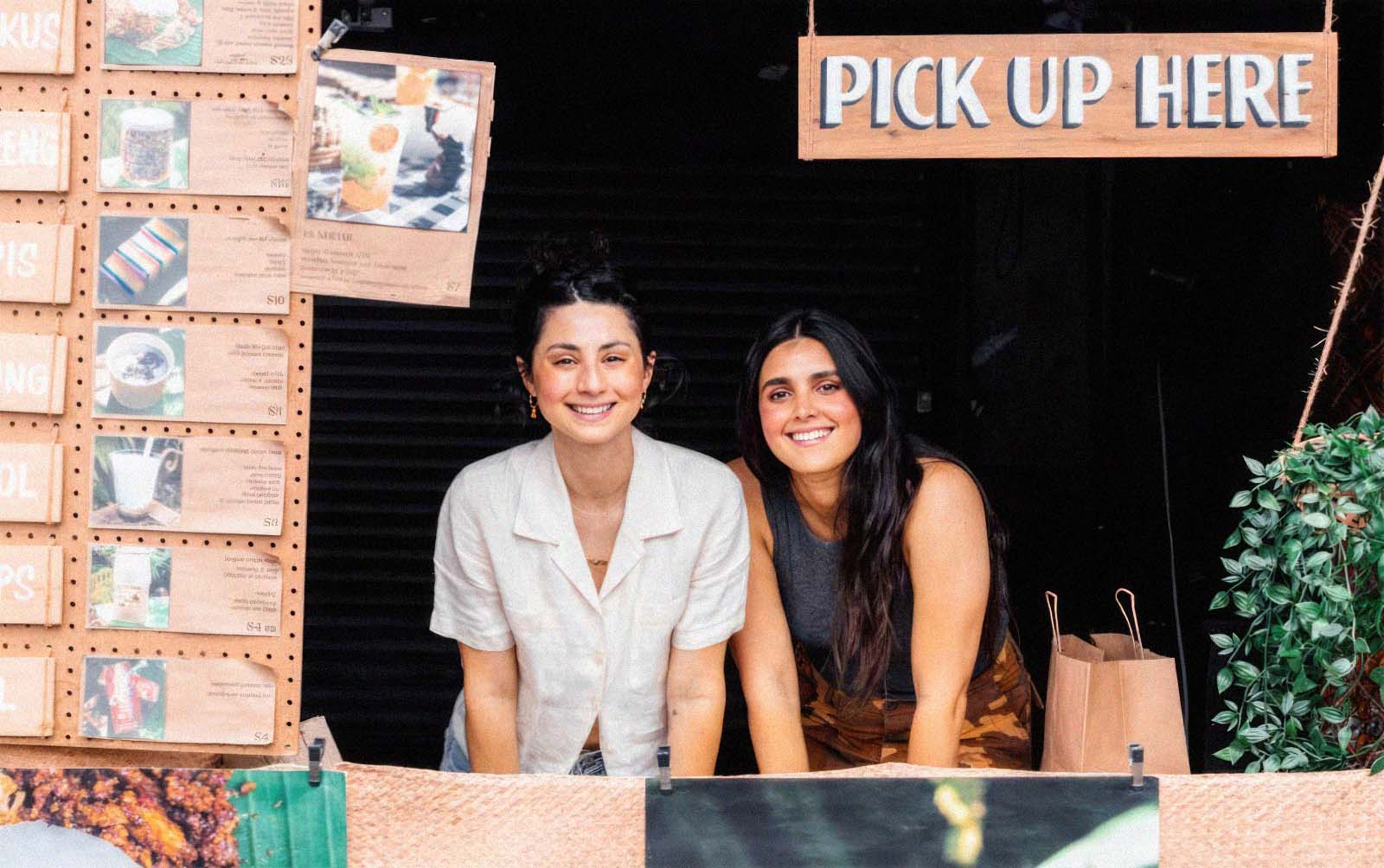 While I sometimes wish there was a Little Jakarta or Indonesia Town in L.A., the experience of culinary island hopping is more than fitting, even poetic. Indonesia has always felt like an adventure to me, and the act of working for or being patient with something has always made the end result a little sweeter. I will surrender to L.A., traffic for a good rendang or es cendol, and on the drive I will think about my dad, who died five years ago. While he is no longer here to personally grill me a plate of sate ayam, I hear him at every meal, most clearly at the end, when he would say "cukup cukup" to express his satisfaction. While his absence is still hard to comprehend, Indonesian food is my conduit to him, my family, and my heritage, as it is for so many in Los Angeles.