More Than A Meal
The influx of high-end Mediterranean and Middle Eastern restaurants in Miami obscures something: that people have been cooking such food here for a long time.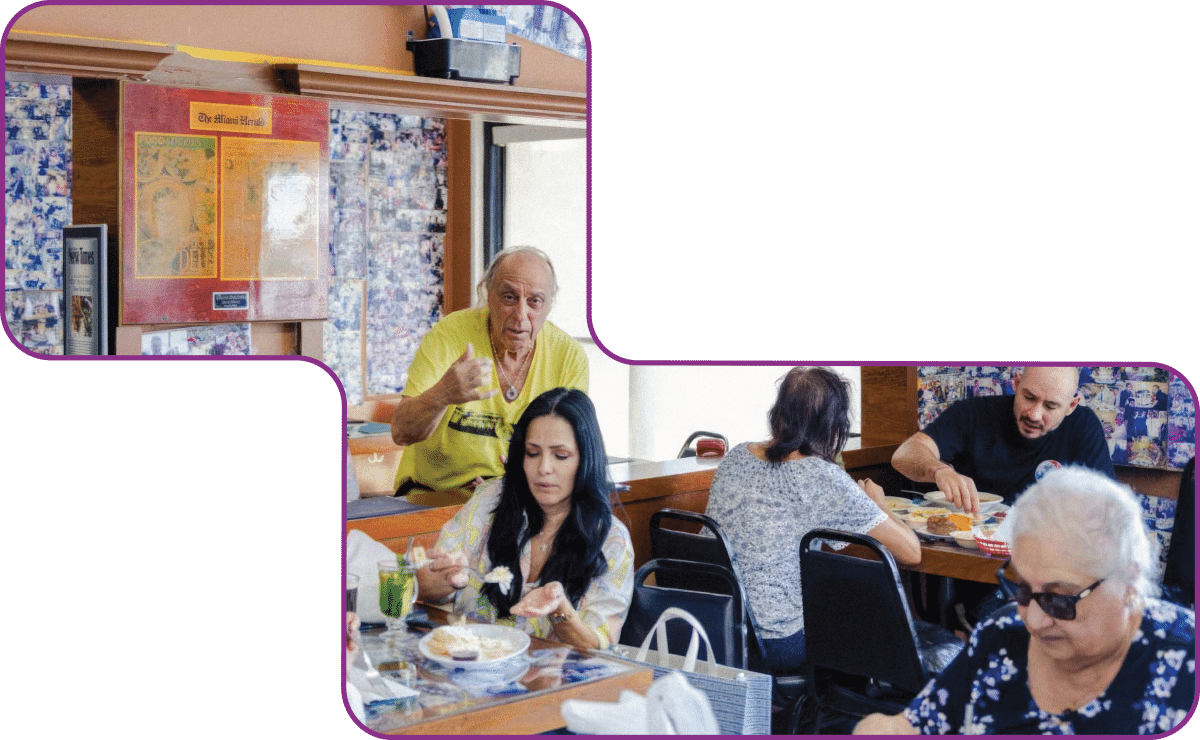 Mediterranean and Middle Eastern are not cuisines people traditionally associate with Miami. Latin and Caribbean—yes, absolutely; toss a coconut and it's likely to land at the door of a spot offering Cuban croquettas, Jamaican jerk chicken, or Peruvian Nikkei ceviche. But Greek, Turkish, Persian, Lebanese, Israeli, Egyptian, and Moroccan flavors? These have been less celebrated, harder to find in Miami's neon oasis.
Until recently, at least. Over the past few years—years of unparalleled growth and dizzying transformation—the city has been inundated with upscale Mediterranean and Middle Eastern food through a wave of ambitious chefs and restaurateurs adapting these traditions with the sort of flair squarely aimed at Miami's increasingly sophisticated and global population. The Chicago-based Aba opened in the Bal Harbour Shops, while New York's legendary Avra planted its flag at the posh Acqualina Resort in Sunny Isles. Toronto's AMAL now serves upscale Lebanese in Coconut Grove, while Tom Aviv, winner of MasterChef Israel, presides over an Israeli "omakase" experience at Branja, in Upper Buena Vista.
Long before this hail of hummus, however, a number of local family-run establishments in town were cooking and serving similar food—if in less flashy settings, without the benefit of PR professionals and multimillion- dollar investments. What do they make of this sudden avalanche of upscale restaurants where the settings, and not just the food, are as regal as a sultan's crash pad? They find it more emboldening than threatening.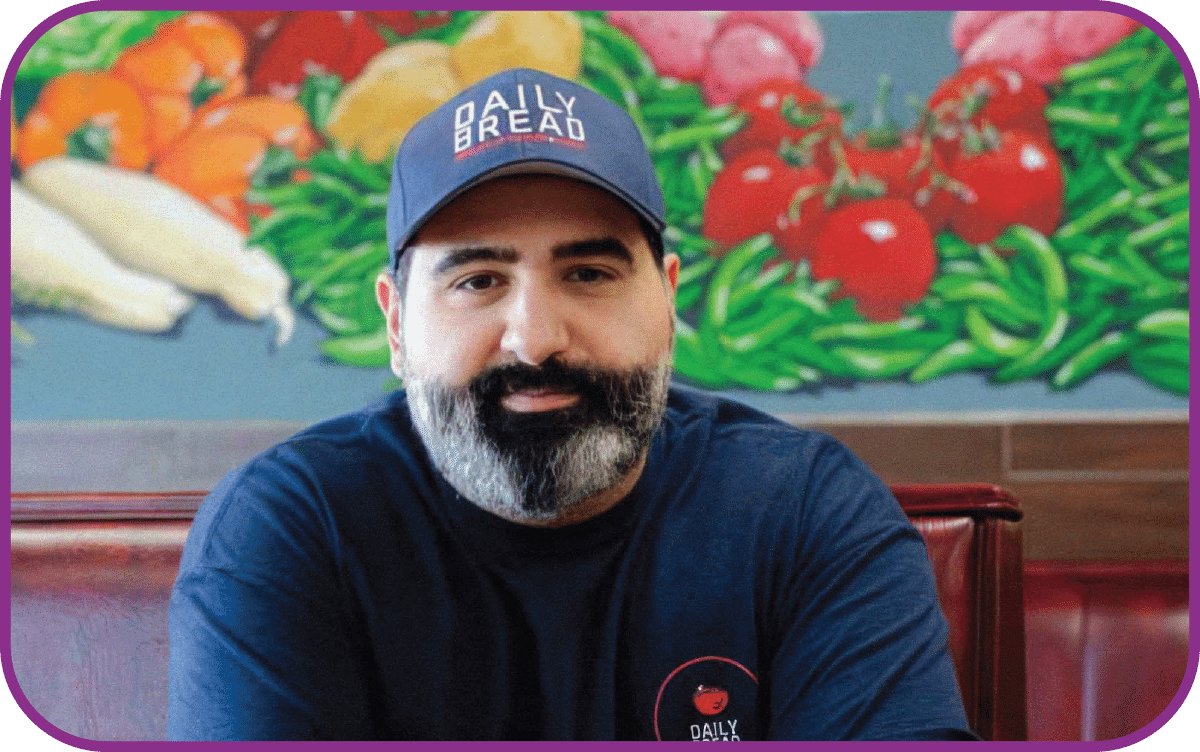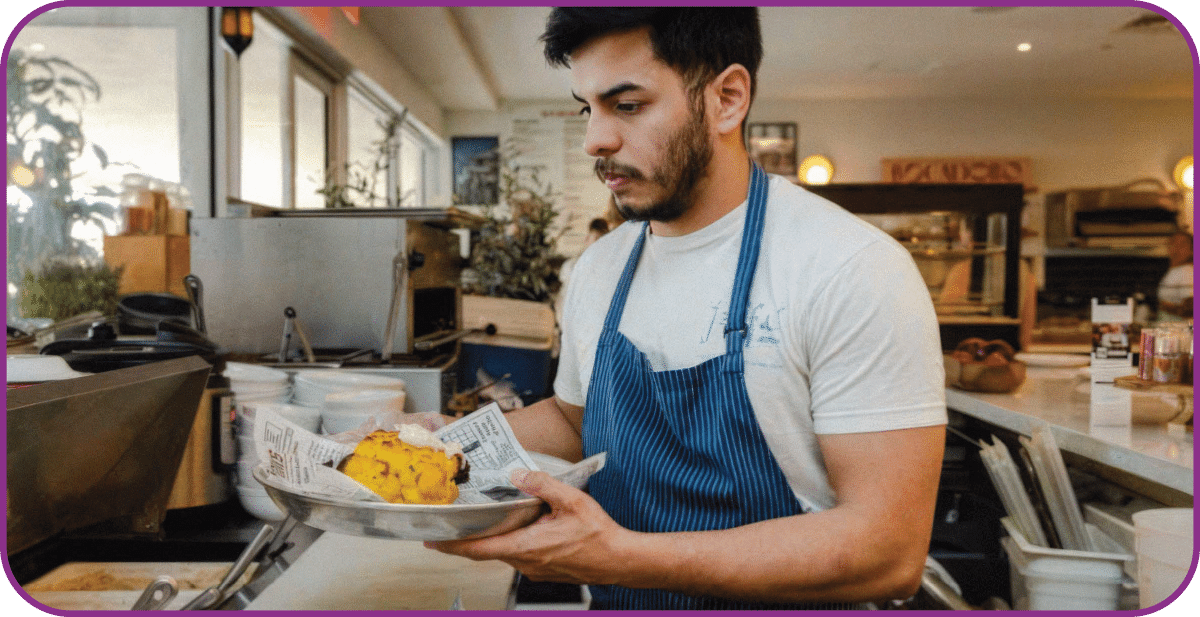 Etzel Itzik
Let's say you're hankering for an old-school shakshuka feast, complete with a side of pillowy pita bread, pitchers of mint-lemonade, and a boisterous room where Hebrew usurps English as the dominant language? You head to the no-frills North Miami joint Etzel Itzik—or Itzik's Deli, as it's locally known—where for the past 25 years owner Itzik Younis has created an experience that's as close as to what you'll get in Tel Aviv without leaving Dade County.
"I'm not worried about these places," says Younis on a recent afternoon, referring to the glittering newcomers as he presides over his restaurant's dining room, where the walls and tables are shellacked with photos of diners from over the years. "In fact, I hear all the complaints customers have about those new spots." Most of those grumbles, he clarifies, are not focused on the food, but the service—diners being neglected or treated brusquely before laying eyes on a bill that is always much higher than anticipated.
"With me the complaint is different: 'Oh you give too much food,' people say to me," he continues with a laugh, summarizing, perhaps, what he views as his recipe for longevity. "But I want people to leave happy."
This desire—not just to please, but to make customers feel at home—is evidenced in the clatter of complimentary small salads that hit the table the minute you sit down, along with menu staples like the "hummus foul," Itzik's rendition of the lunches found in Israel's hummus-only restaurants known as hummusiyas. The large platter of chickpea dip—doused with stewed fava beans, topped with a healthy dollop of tahini and a hard-boiled egg—initially seems too simple to function as a full meal. But as diners divvy up their pitas and start swabbing pieces through hummus, it becomes clear this is all anyone needs.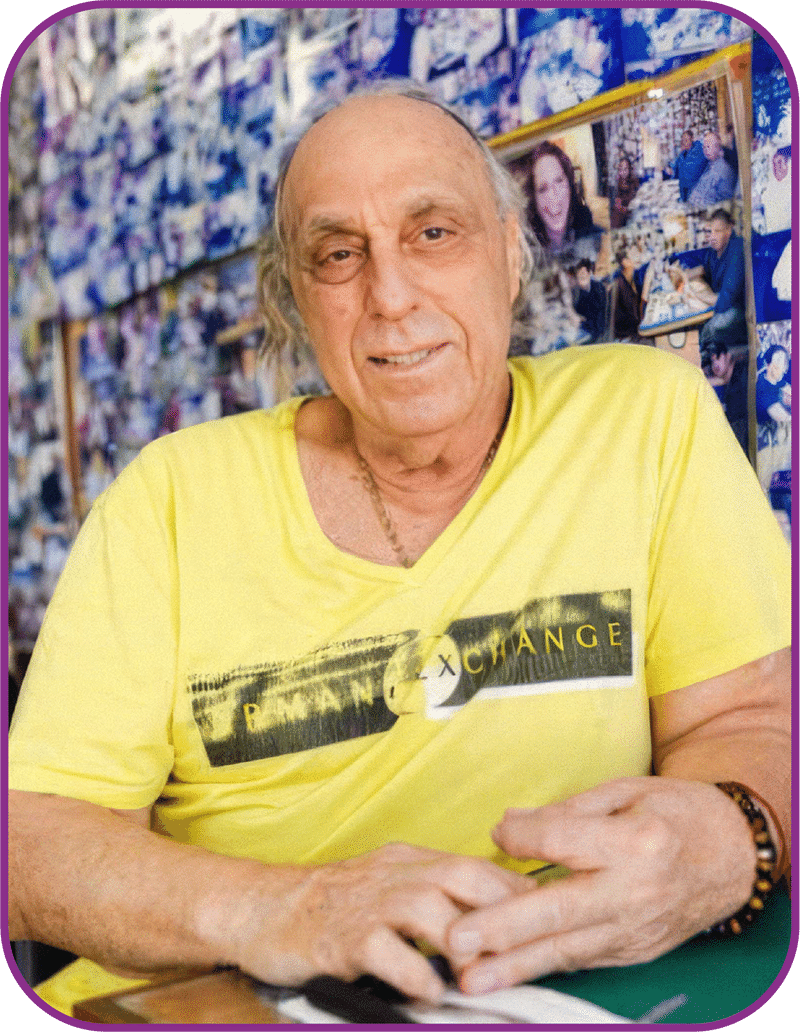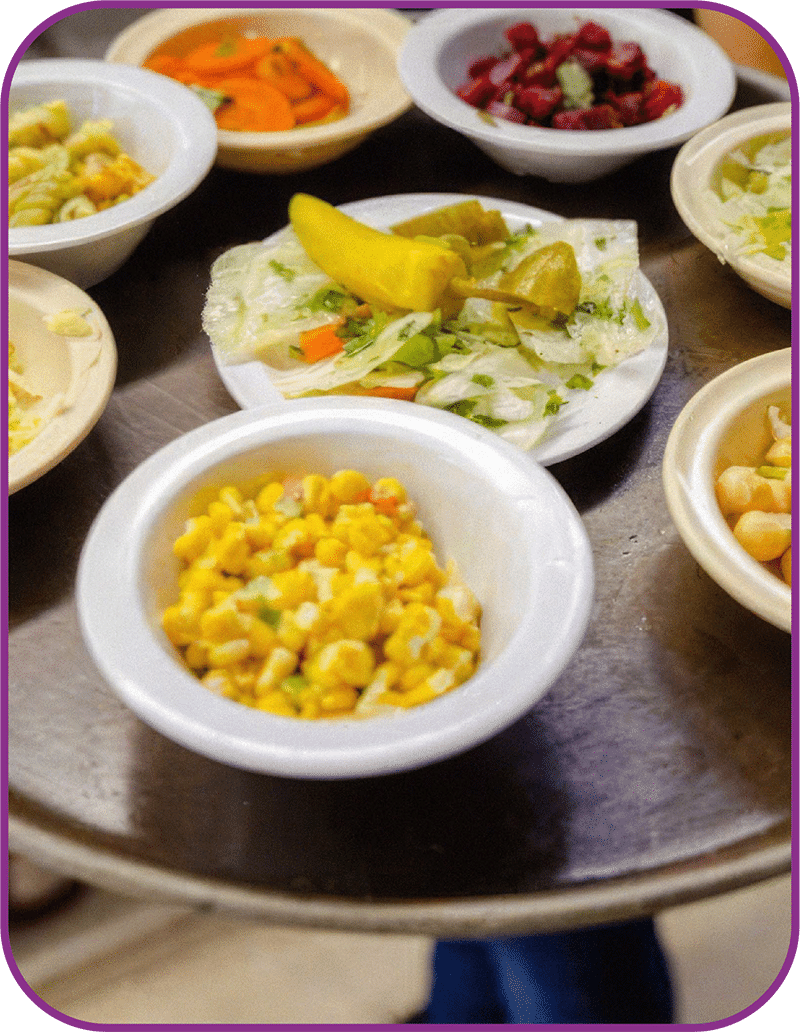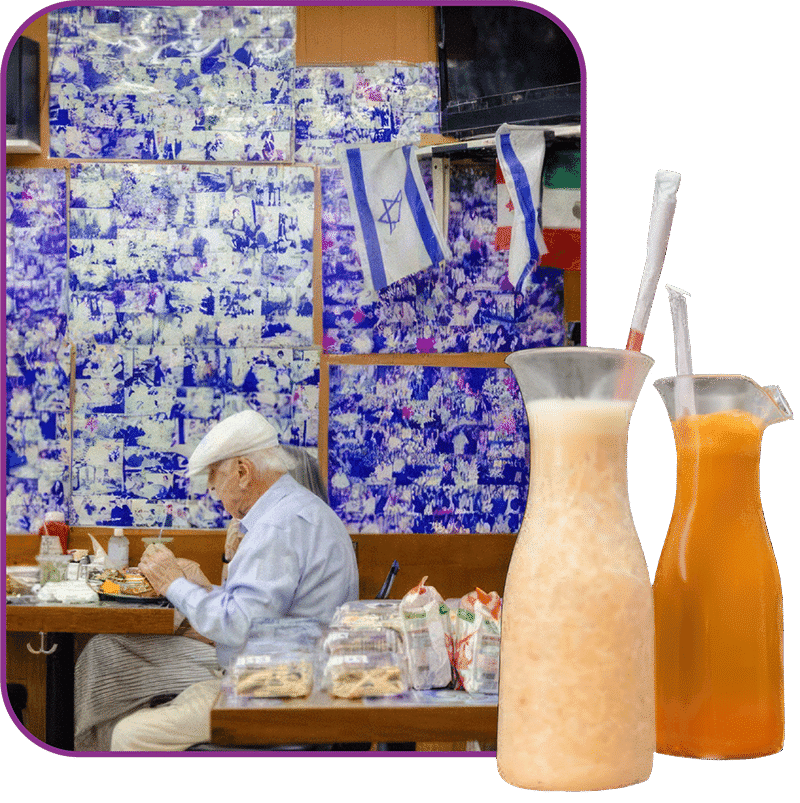 "I always believe if you want to do it right, you can succeed," says Younis. "I am responsible for everything that comes out of the kitchen. I don't hire professional chefs—I take people who want to learn and I teach them how to make the recipes. These are all my recipes and the reason why 35 percent of our customers are daily customers."
His relationship with his regulars transcends the standard boundaries of business transactions, helping to ensure that Itzik's offers something that can't be achieved through lavish investment. "If I don't see someone for a week I call them," he explains. "Not because I want their business, but because I want to make sure they are okay." He pauses for a moment of reflection. "This is a restaurant, yes, but it's also an institution. I am devoted to this place—I do the shopping, the receiving, I check every detail. I can't turn my back on it ever. If one of these new places opens up down the street from me, we will be okay."
The Daily Bread
Nicolas Mazzawi's father opened The Daily Bread in Pinecrest, in South Miami, 45 years ago. Originally a market with a small take-out menu, over time they expanded into its current form: a counter-service restaurant with an open kitchen and a menu of over 40 items that showcase flavors not only from the family's ancestral home of Nazareth, Israel, but across the Middle East. You enter to shop for groceries—spices, nuts, olives, Syrian teas—and are quickly tempted by the aromas emanating from the deli case and counter containing prepared dishes: lamb and beef gyro, oregano-flecked salad, chicken marinated in mustard and turmeric, vegan- friendly falafel, and fried kibbe, oval-shaped croquettes made of a crispy cracked wheat shell filled with seasoned ground beef and onions.
"It is all about consistency," says Mazzawi, who grew up stocking shelves in the space and now runs it with his brother, Shaddy. "I always find when a new business or restaurant starts up, they are good, but after some time the quality and service go down. Restaurants start cutting corners when things get expensive, they try to find cheaper alternatives, but for us quality is a priority. We know customers will notice if the food isn't consistent and high quality."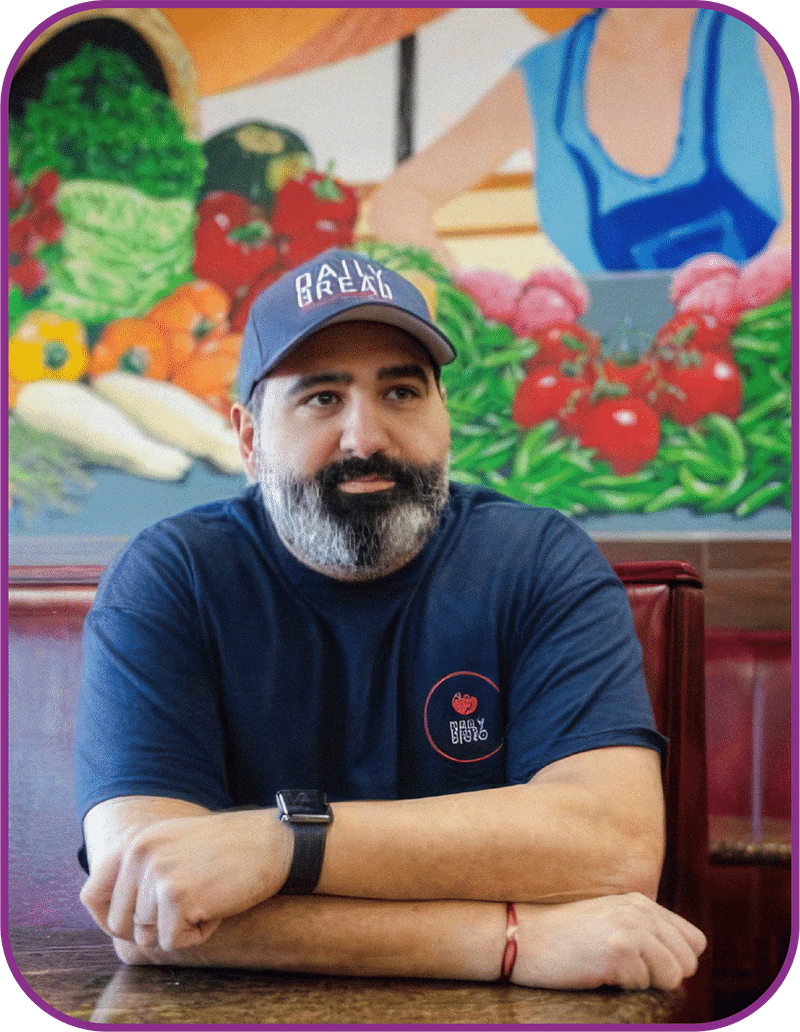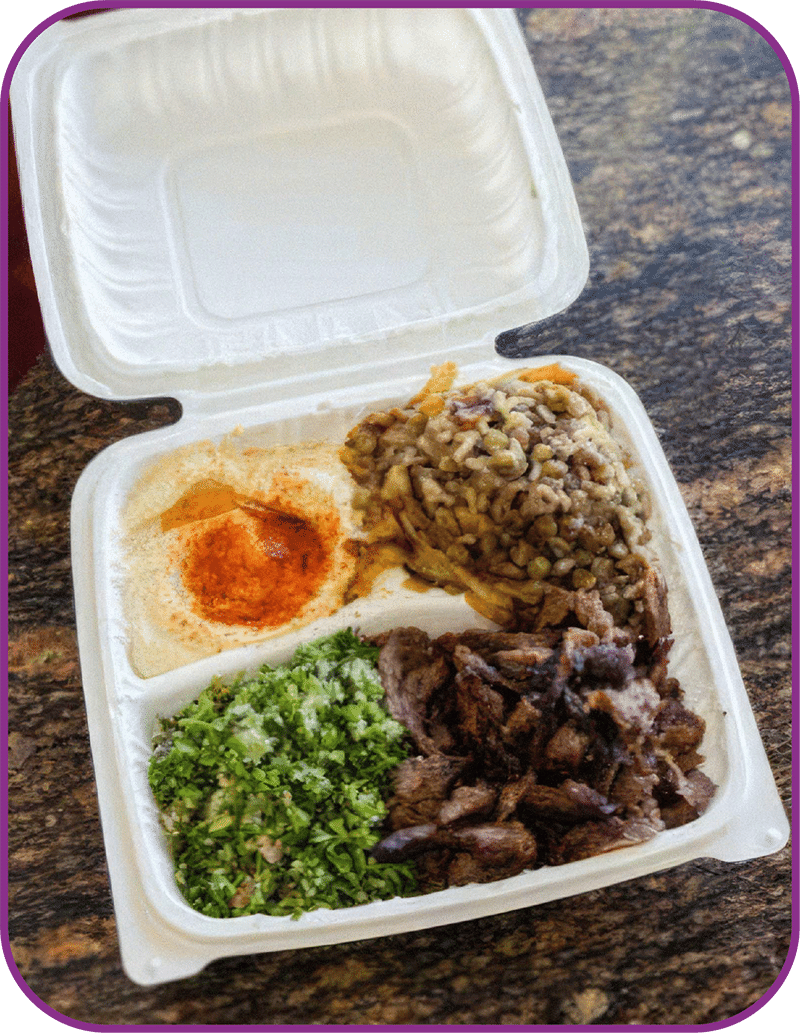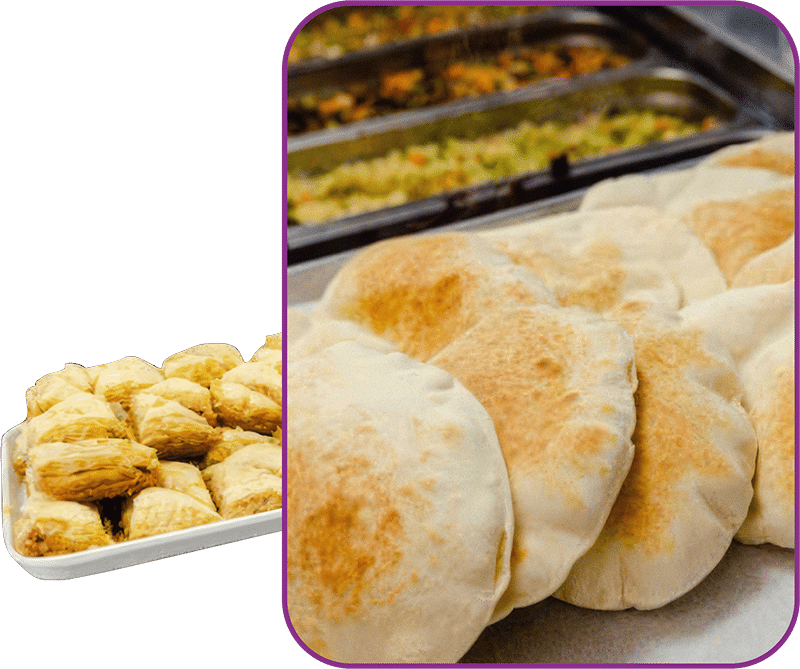 Though nearly half a century old, the operation is a perpetual work in progress. "The restaurant is now around 60 to 70 percent of our business, with the market is around 30 percent of our customers," says Mazzawi. "A lot of people come in for food and then end up buying items from the market to make at home." Along with his brother, he is constantly working to fine tune the business—not because they feel the pressure of competition, per se, but because they are propelled by a shared pride. "We used to order our bread from some companies and we noticed it wasn't very fresh, so now we make it in-house," says Mazzawi as one of many examples. "We are always trying to improve."
Jaffa
If there's anyone who seems to have bridged these two worlds—old school and new, fast-casual and full-service, homespun and hip—it's Jaffa owner Yaniv Cohen. Also known as the Spice Detective and author of My Spiced Kitchen, he hails from Israel but has Tunisian roots, a background that informs his singular cooking at Jaffa.
The restaurant, named after the oldest port city in Tel Aviv, famous for its picturesque alleys and ancient buildings, began in 2018 as a stall at the MIA Market food hall in the Design District. Last year, after two arduous years of construction during the pandemic, he added a brick-and-mortar location in Hallandale—an airy, inviting room, along with an outdoor patio, where dishes like turmeric roasted cauliflower and deconstructed baba ganoush are served against a a soundtrack of Arabic and Israeli pop.
"The reason why I chose to open a full restaurant was so I can really give people an experience," explains Cohen, winner of Netflix's Best Leftovers Ever. "At the food hall we were sharing a commissary kitchen with other chefs, so we didn't have the luxury to make some of these dishes. Everything at the food hall needs to be almost pre-made because the customers need a quick delicious lunch. At our restaurant I try to take you to another place—to the city of Jaffa."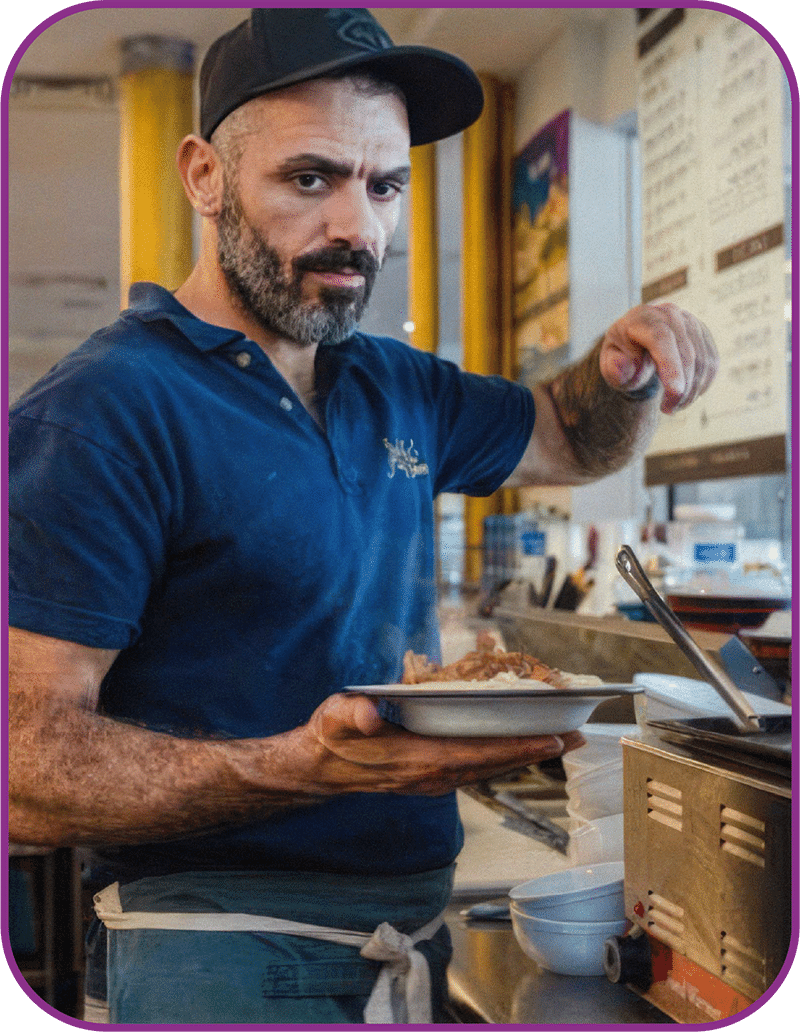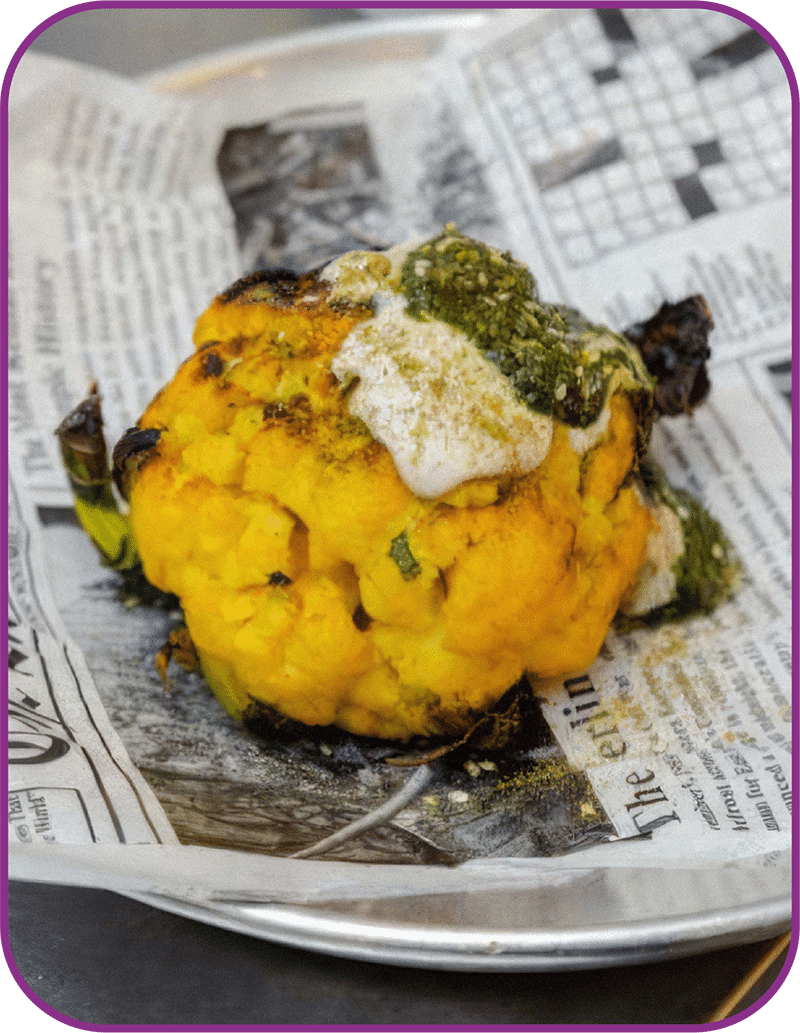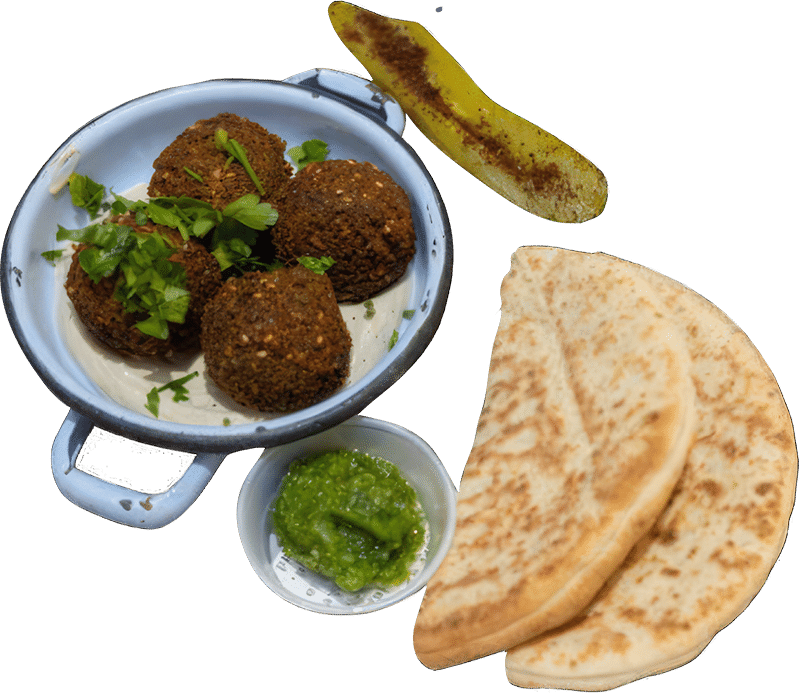 Jaffa in ways presaged the arrival of the glossier—and pricier—restaurants specializing in Mediterranean fare. But Cohen doesn't view their arrival as competition so much as validation, proof that what he and others brought to Miami has staying power. "In general, I think all these new restaurants are a positive development," he says. "Up until recently we only had a handful of Middle Eastern restaurants—and like 200 Italian spots—so it's nice to see Miami get a fair dose of Middle Eastern flavors. I think it's happening in a lot of cities around the world and Miami was a little behind."