Words by
Monica Uszerowicz
Images by
Rose Marie Cromwell
Modern-day Miami is a Boomtown, with neighborhoods being transformed by new money, new residents, and frenzied development. Some of the city's bedrock businesses, like B & M Market, stay put by doing what they've always done.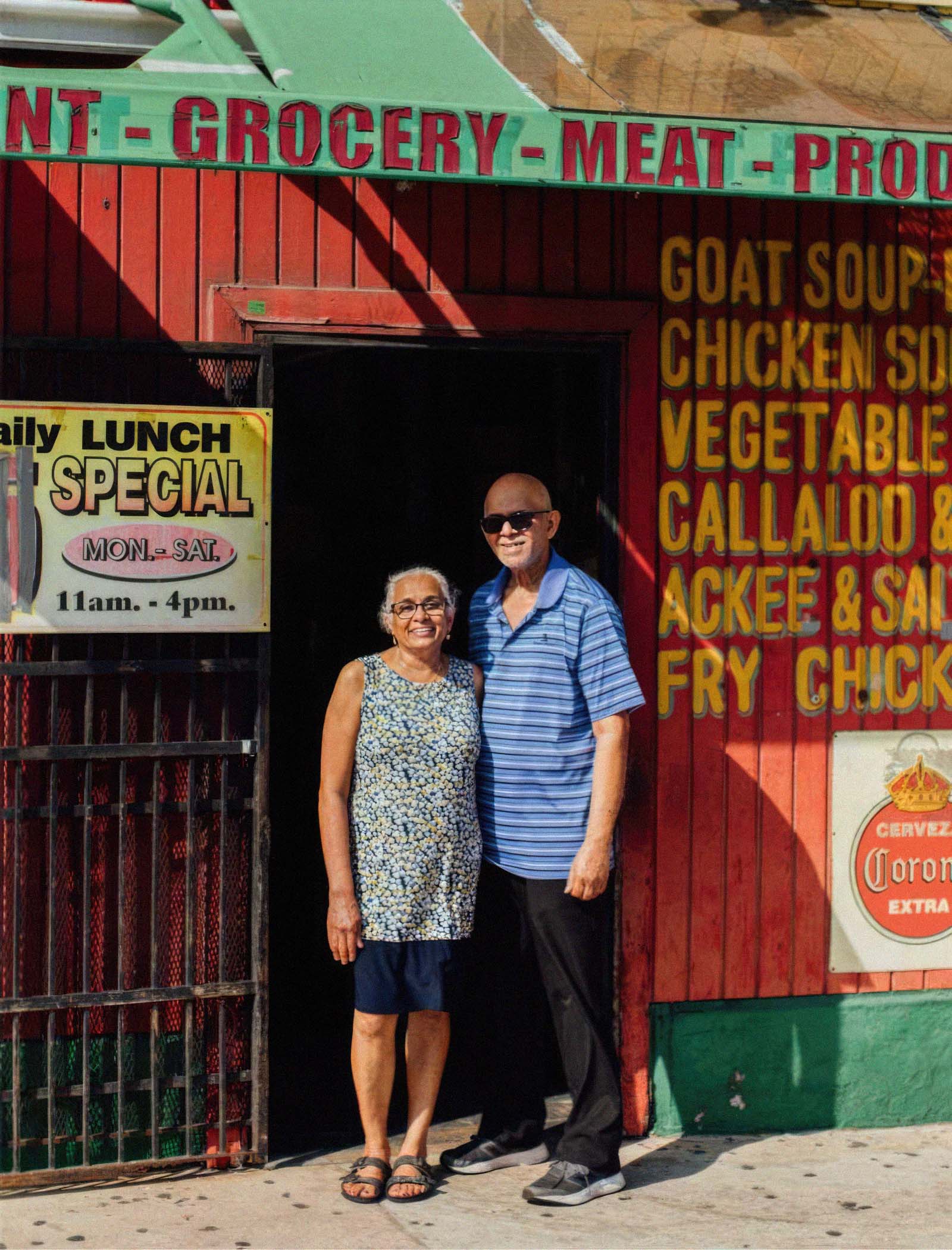 One of Nafeeza Ali's earliest childhood memories involves an embarrassing but not entirely problematic mistake. While preparing dinner for her family, "I made the rice too soft," she says, laughing. We are in the small dining room at B & M Market, the 43-year-old West Indian roti shop and grocery she co-owns with her husband, Sheir. A bottle of their homemade hot sauce—notoriously fiery and delicious—sits between us. While Sheir mans the front counter and register, Nafeeza is the cook, churning out soft but toothsome roti, tangy-sweet ackee and saltfish, juicy—but never oily—oxtail, and herbaceous jerk chicken, a popular favorite spotlighted on the "Miami'' episode of Anthony Bourdain: Parts Unknown in 2015. Growing up in Guyana, the youngest of four sisters—although her mother later had four sons—Nafeeza's attempt to make rice came after years of observing her older siblings. The error was uniquely flustering and earned her a scolding. Nafeeza's father, though, was quick to retort, "It's better soft than hard. It's easier to digest." It's true: consider the gentle healing properties of mushy rice. The kitchen-disaster-that-really-wasn't encapsulates so much of the ethos of B & M—dietary wellness, the flavors of home, and the adage that if you want it done right, do it yourself (and then keep going).
Today, Nafeeza makes no mistakes, a master of the intuitive rhythms that naturally alchemize flavor and texture to just-right. She never taste-tests (Sheir happily makes himself available for that), never measures. "I just eyeball it," she says. "What we were taught from my mom embedded in us; we applied what she gave us." She sources her ingredients from a nearby market on 12th Street, those spices lending brightness to vegetables and dishes like brown stew chicken. "We use all fresh seasoning—garlic, onion, scallion, celery. The real joy is when the customer eats my food and they'll say, 'I can honestly say this food is cooked with love.'" She's hired other cooks before, but they all eventually moved on to larger restaurants. "After my third chef," she recalls, "I said, 'I'm going to do it myself. I'm going to challenge myself.'"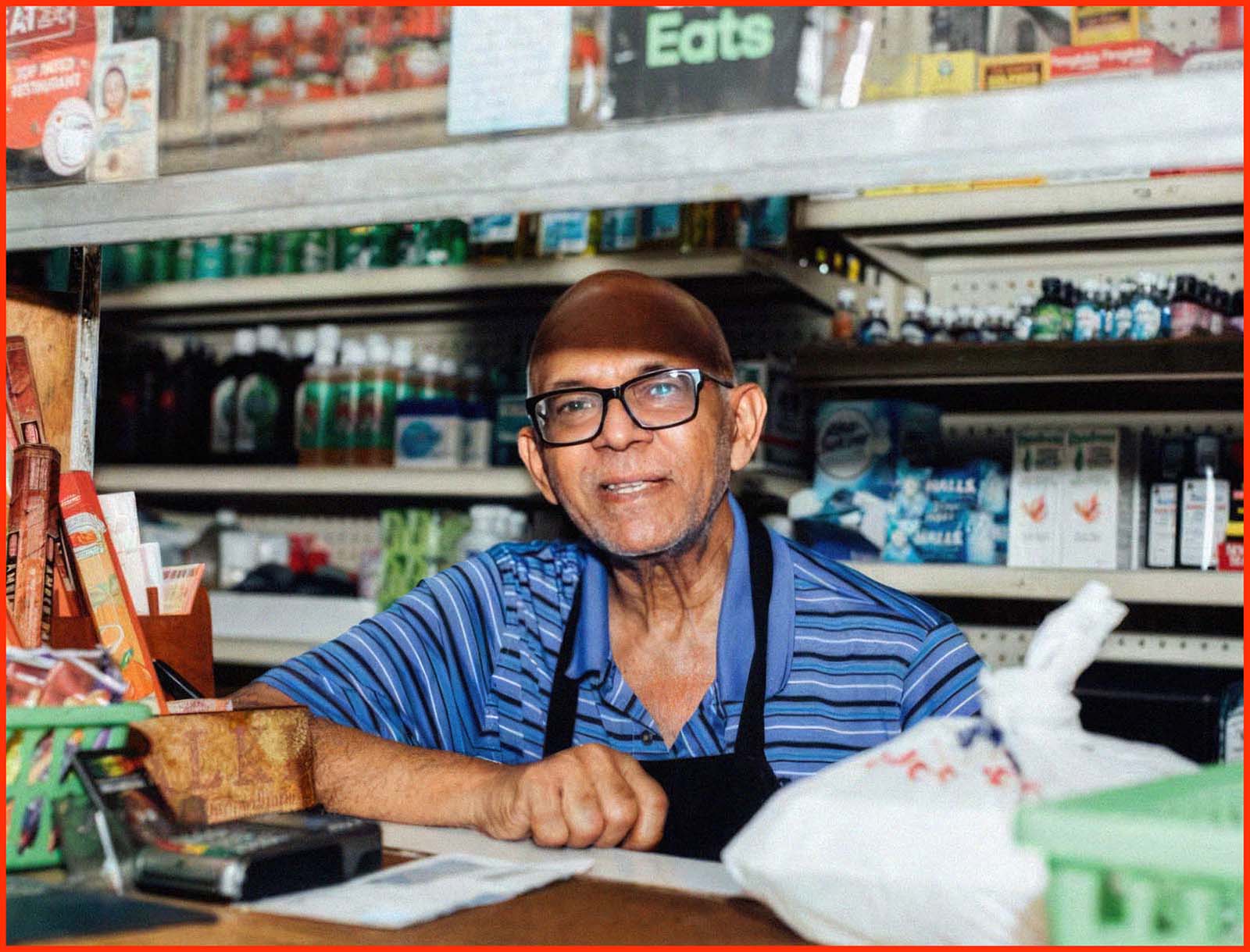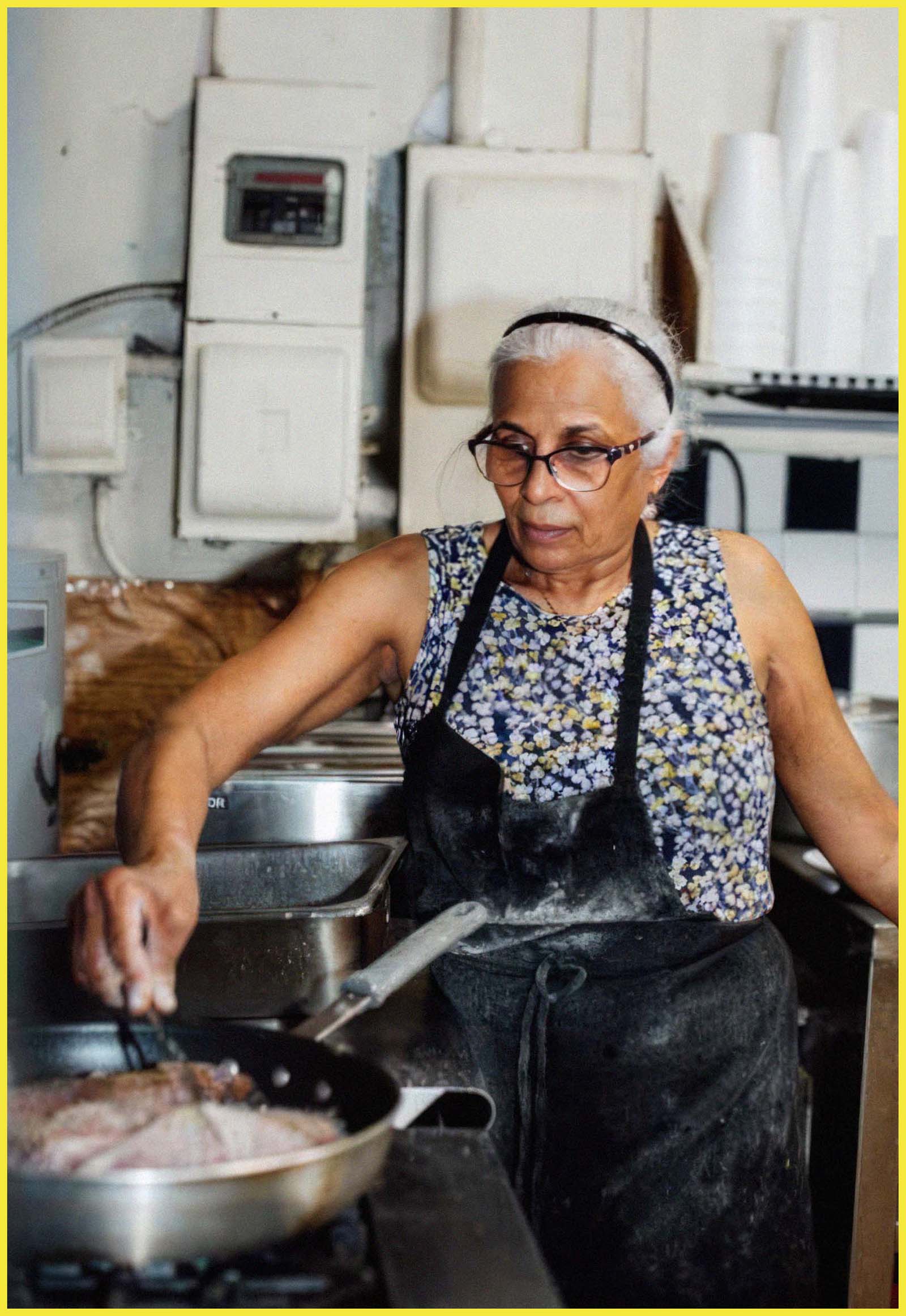 The front door is often open at B & M. Driving down 79th Street—the stretch of State Road 934 that passes through B & M's neighborhood of Miami Shores or Little Haiti, depending on how you outline the map—you can see straight through to the kitchen. The building is unmissable, a prismatic jewel of colors: ketchup-and-mustard on the facade, sky-blue on the side, a green awning, hand-painted signage. Inside, the shelves are stocked with teas, medicinal herbs, that hot sauce. On an average day, the place is frequented by construction workers, visitors fresh from the airport, patrons alerted to its presence via one of Miami's many foodies, locals whose orders Nafeeza knows by heart—all of them happy to hang around, gossip with Sheir, and peek into the kitchen. It is one of the longest-running and most affordable businesses in the area.
Miami, particularly Little Haiti and its surrounding neighborhoods, has undergone development at a speed so uncanny that it's become, according to RealtyHop's Housing Affordability Index, the country's most unaffordable city. Rent costs continued to spike during the early days of COVID-19, as entrepreneurs flocked to the city for its mild weather and business-as-usual marketplace. Miami already had a reputation for transience—a diverse immigrant population, the mercurial nature of a city on the brink of sea-level rise—that has, for better or worse, also translated to a reputation for never letting anything last too long. The casualties occasionally include beloved businesses. When they stay put—because they can afford to refuse a lucrative buy-out offer or, if they're renters, have the good fortune of a gracious landlord—they become visual anachronisms. Enriqueta's Sandwich Shop, a Cuban breakfast- and-lunch spot in Edgewater, is the shortest building on its corner, nearly dwarfed by high-rises. On 2nd Avenue in Little Haiti, there's Pack Supermarket, a cafeteria serving some of the best fried chicken in town; blocks away, boutiques and a food hall-slash-retail space have replaced older businesses, while other properties are slated for development after being auctioned this past January. Here at B & M, you need only drive a few blocks west to find stretches of upscale businesses just a few years old; drive south, toward downtown, to witness Miami's Sisyphean construction, forever moving upward and transforming the city into one that can feel at odds with a place like B & M.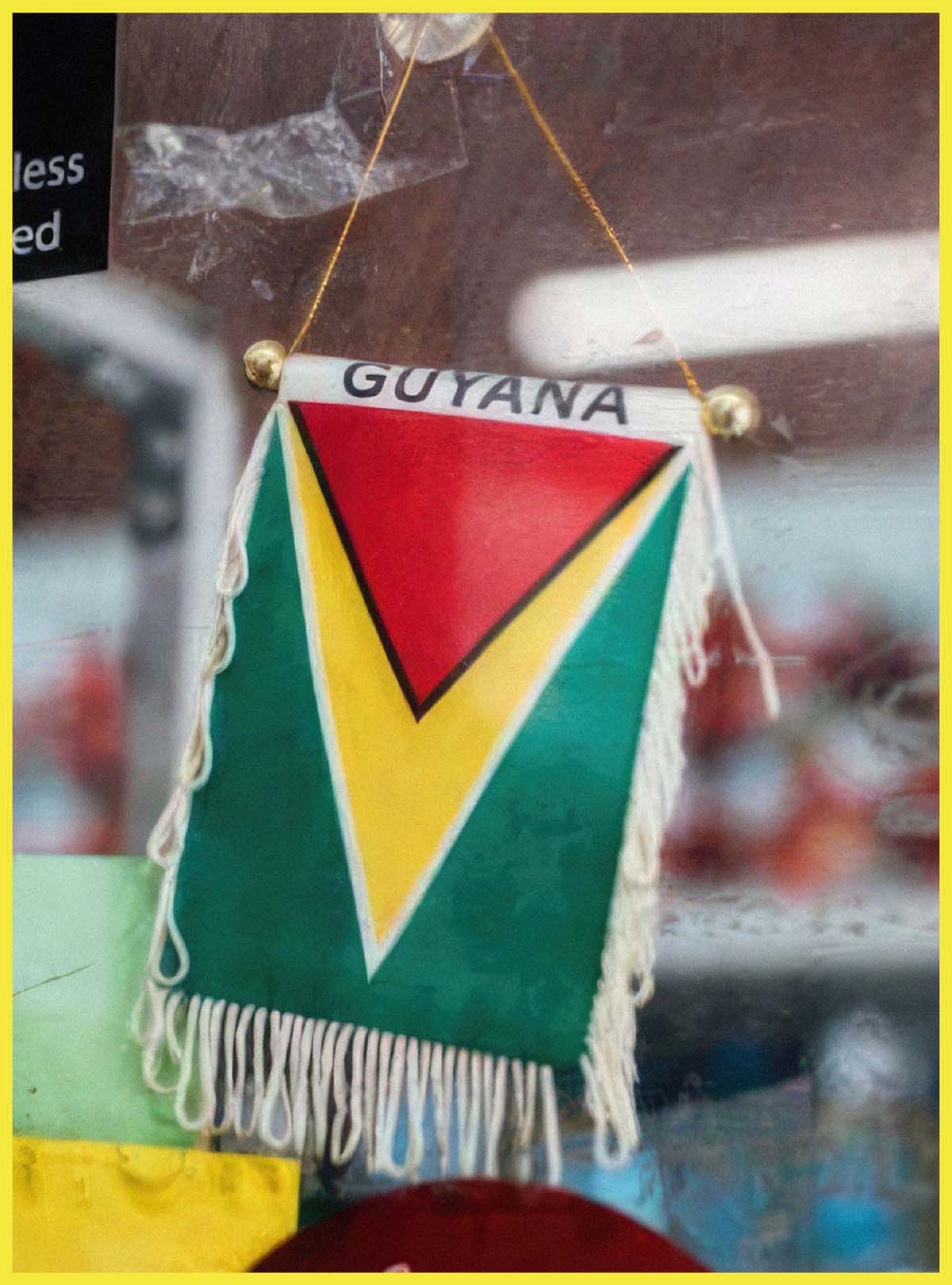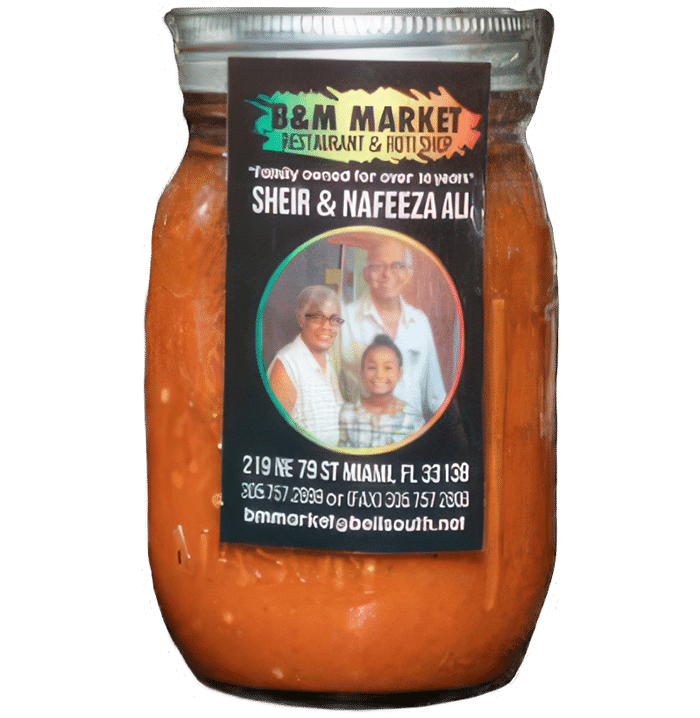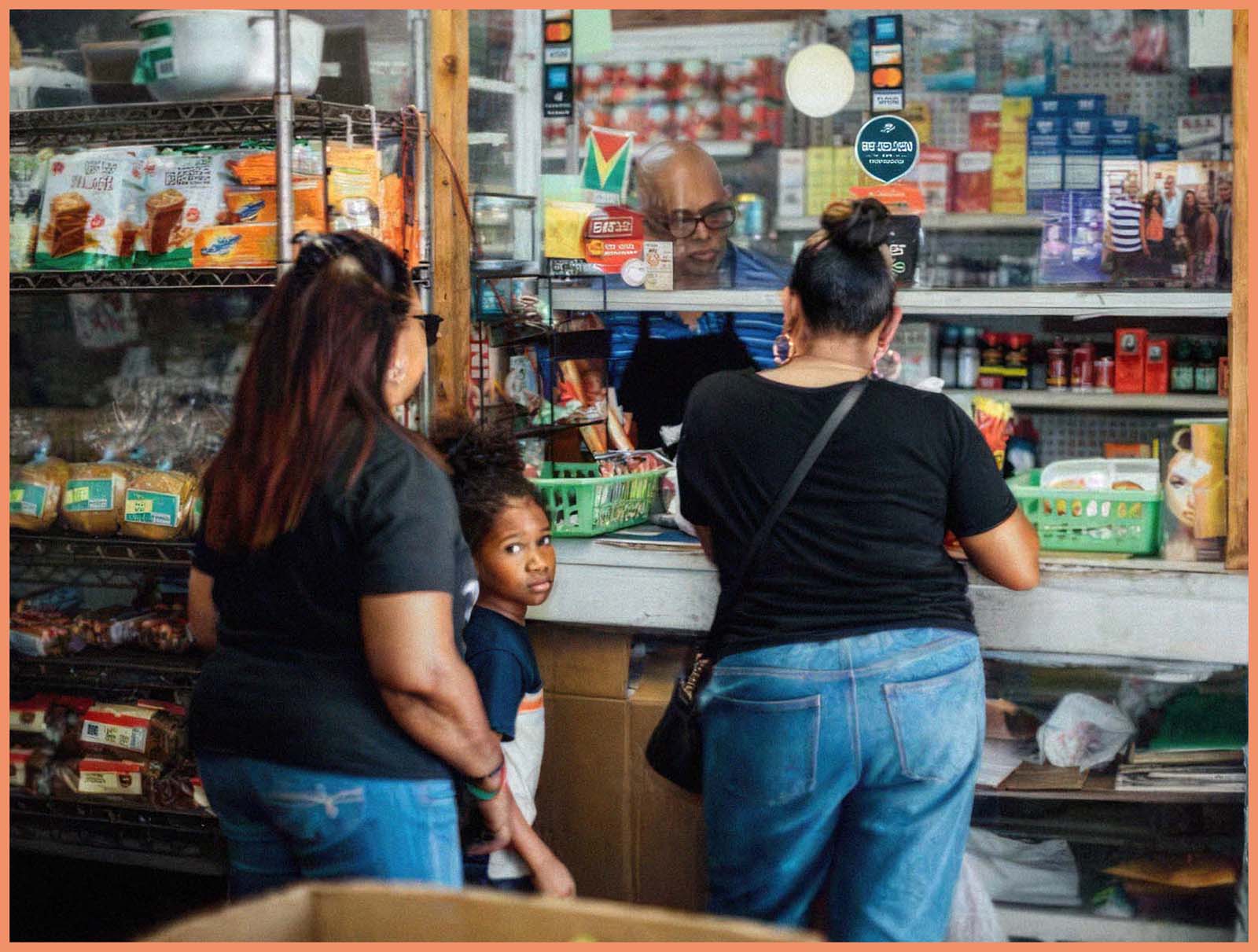 Although B & M Market is one of the only West Indian businesses in the area, that was true even when Nafeeza's uncle opened the store in 1980. Its name references the initials of the building's original owners, initially rumored to be husband and wife. ("Somebody who grew up in the neighborhood told me a month or two ago that it was actually two brothers, not a couple," Nafeeza shares.) Once a small shop that sold pigs' feet and pickled eggs, her uncle transformed it into a successful market catering to the area's predominately Caribbean population. The kitchen came shortly after. "When you buy merchandise, you don't let it spoil," Nafeeza explains. "You find some way to utilize it. They started to cook. There'd be a line from the front door to the kitchen because there was no one else selling Caribbean food in this area."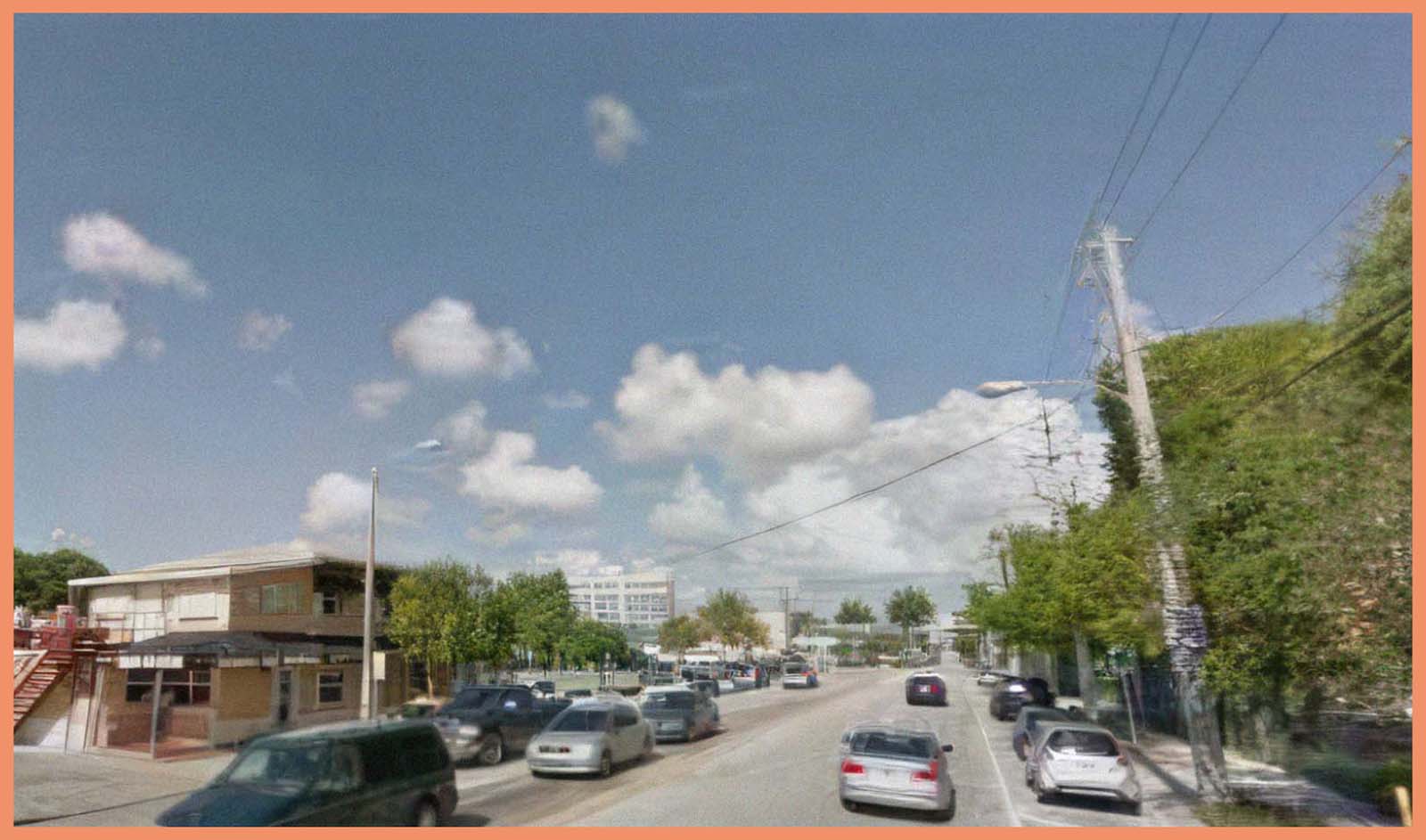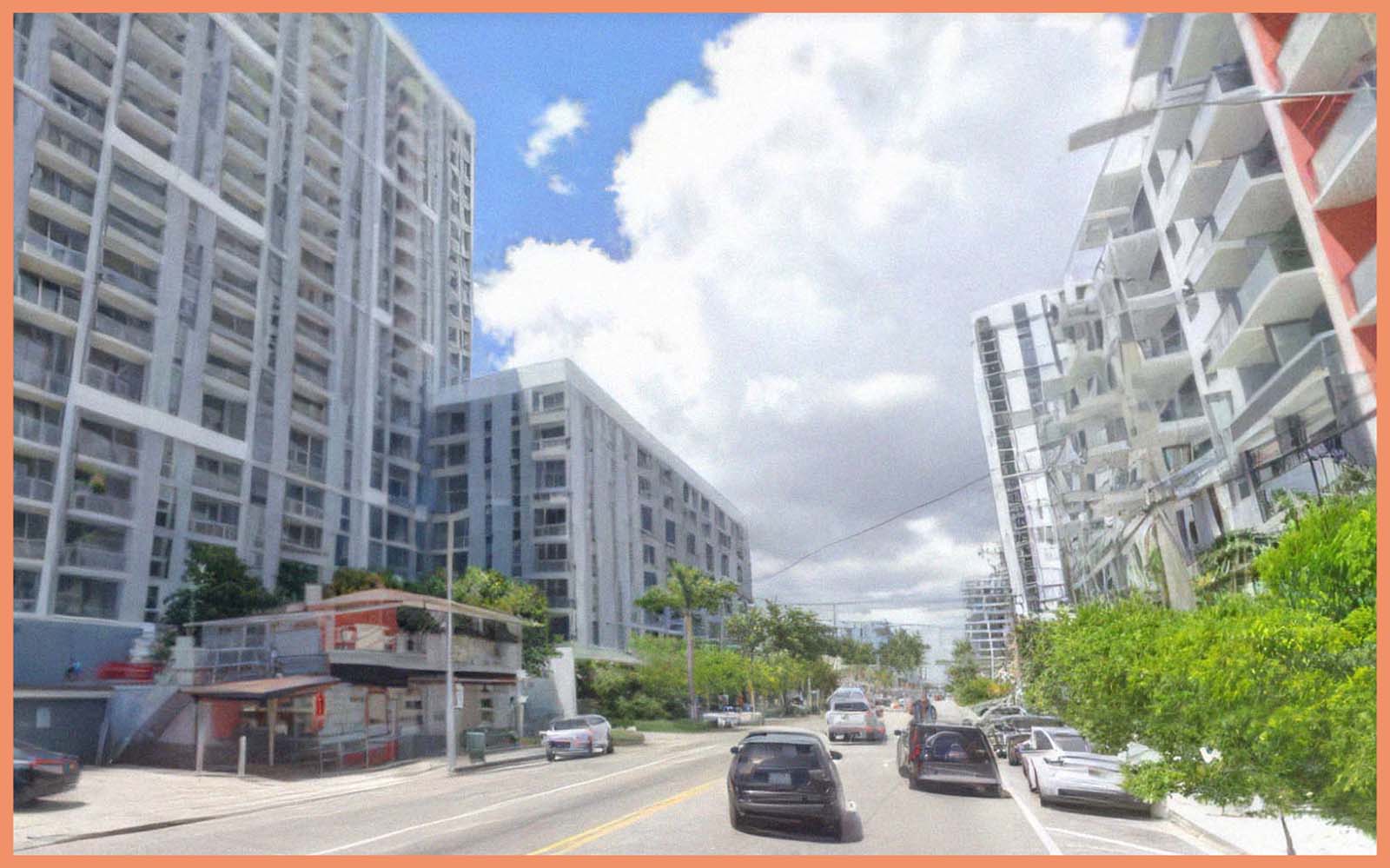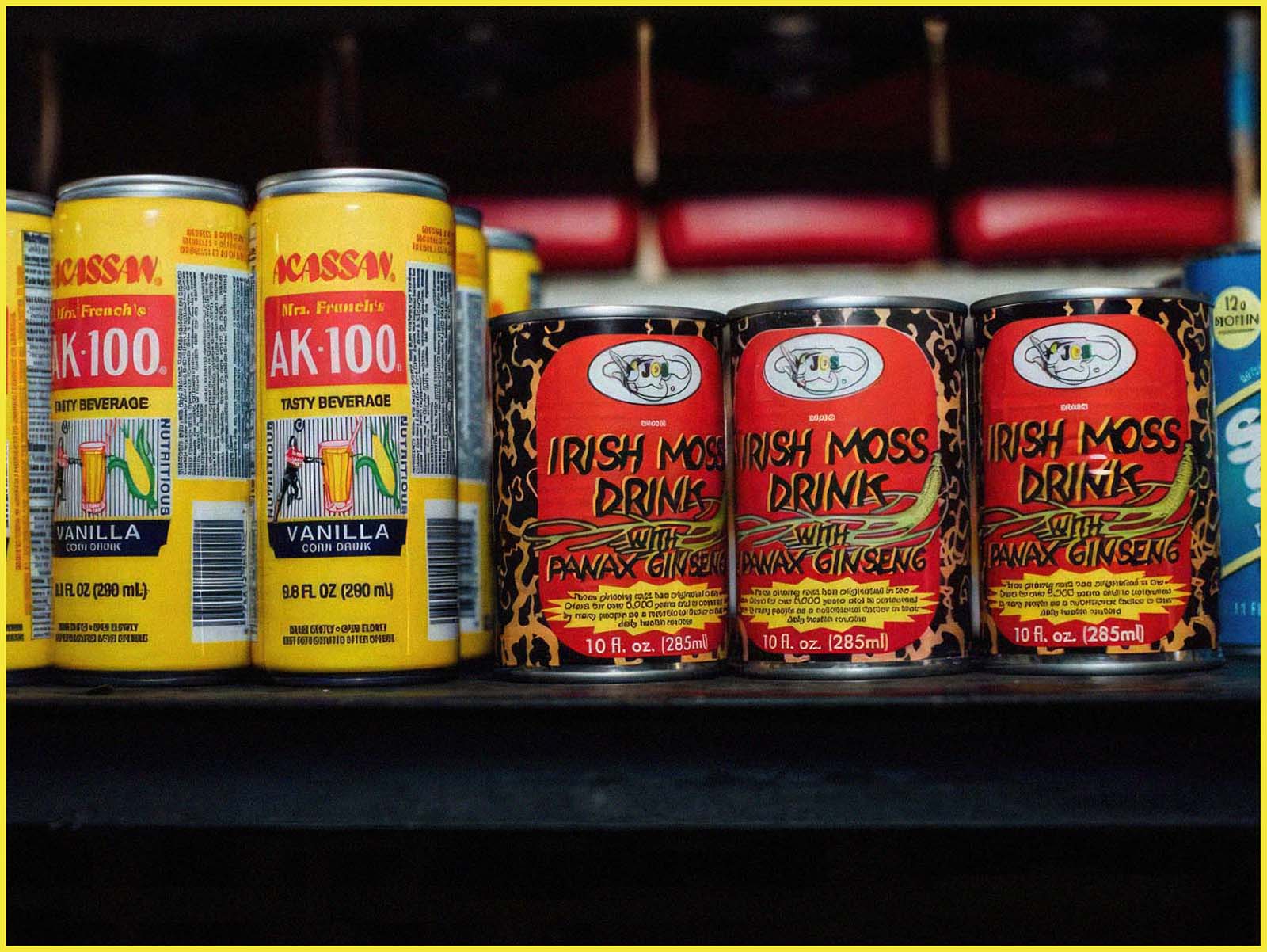 "I always feel—and I always tell my customers this—the passion, the love, it's in the fingertip."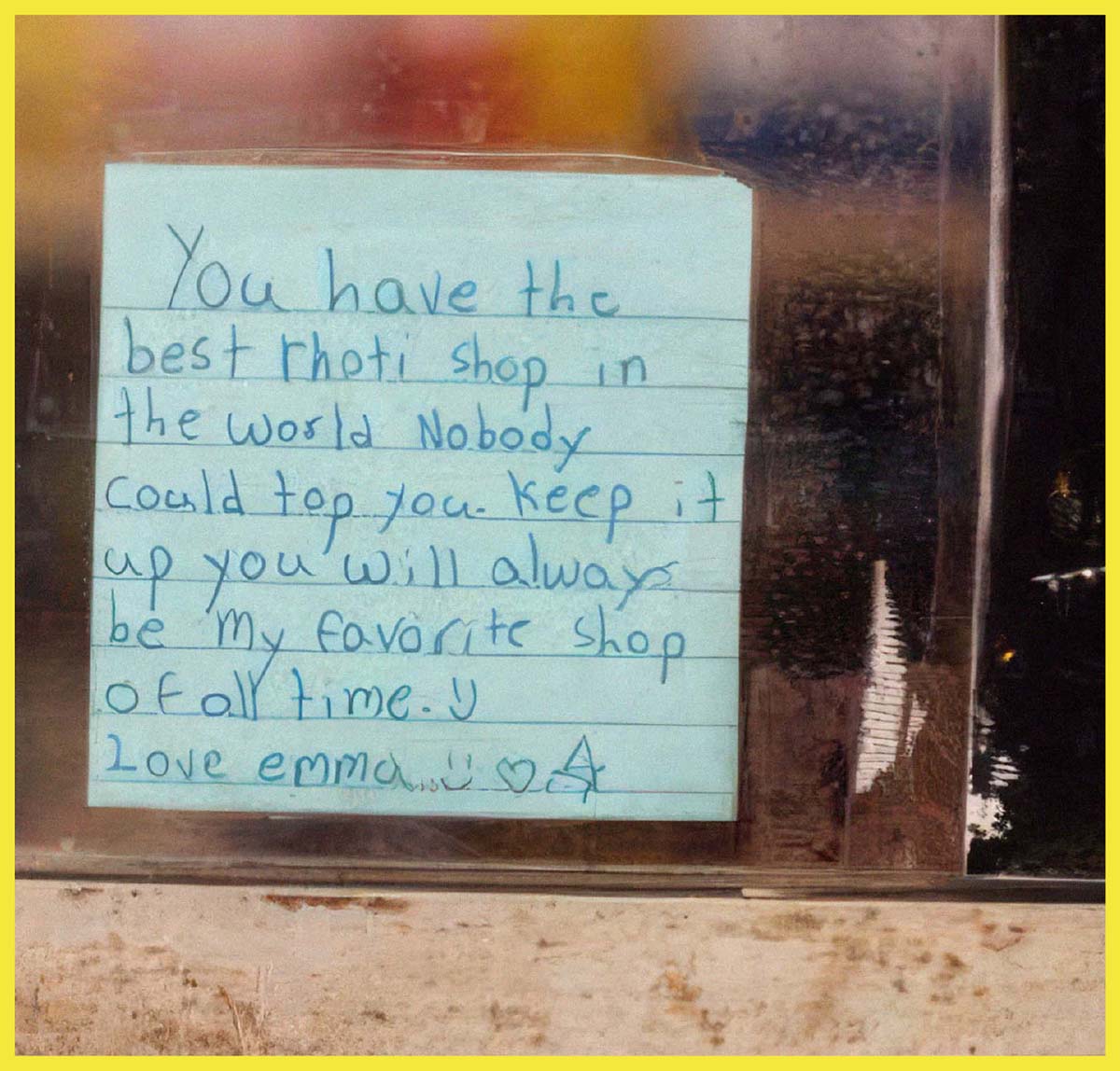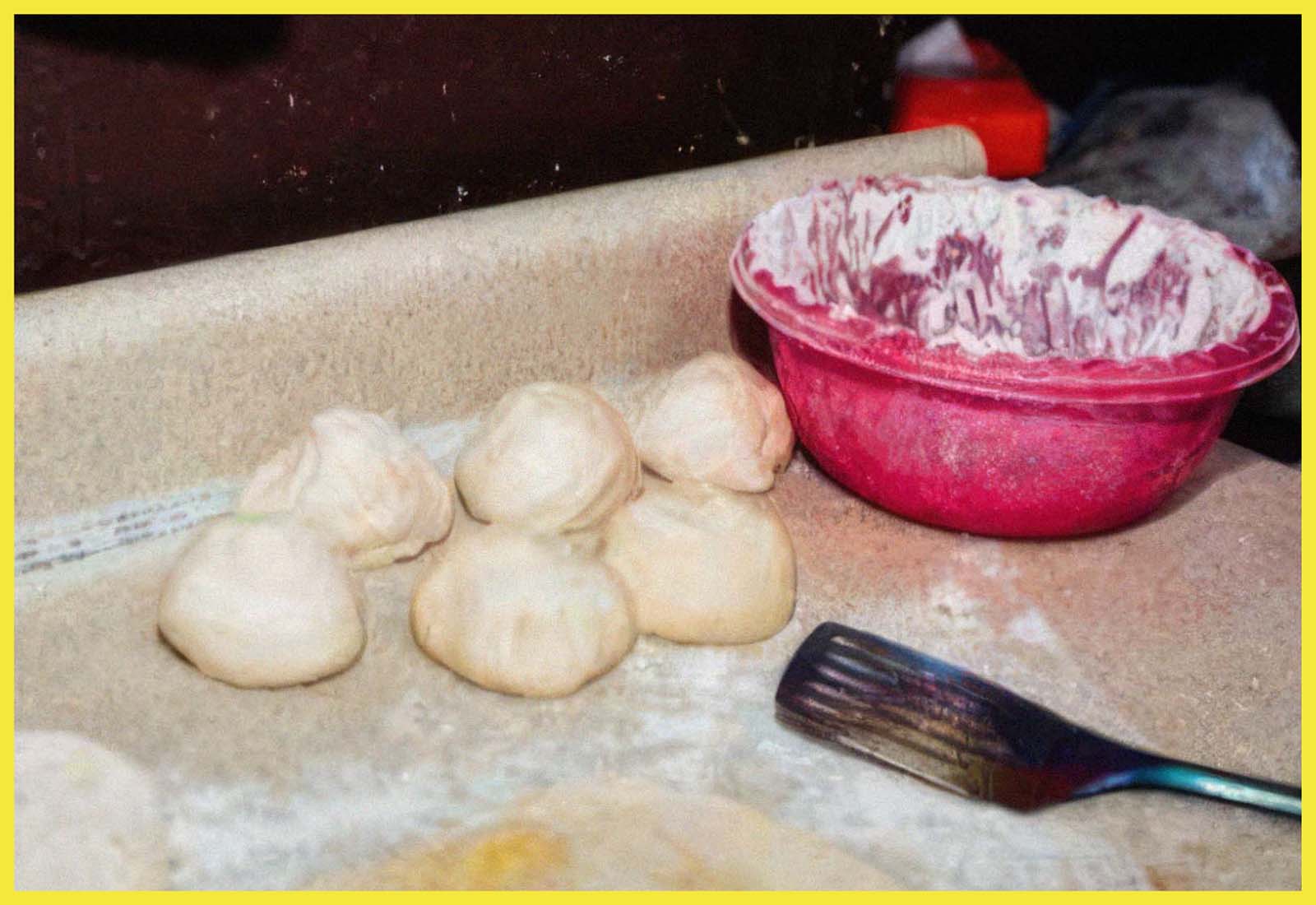 In 1990, when Nafeeza's uncle could no longer work due to his ailing health, the couple, who'd relocated to New York from Guyana, came to Florida and purchased the shop. Sheir, who'd spent years working in a grocery store and enjoyed the camaraderie of communicating with patrons, dreamed of running his own business. Nafeeza, who'd been a stay-at-home mother for 12 years, was ready to help him try. She and Sheir have a blended family, and they tasked their children with some of the labor: their 10-year-old ran the beauty supply section, Nafeeza's youngest assisted with the lottery machine, and their adolescent daughter worked as a cashier after school. During those early years, similar restaurants were opening while, says Nafeeza, "the people started to move from this area to Broward," a neighboring and more affordable county—a one-two punch that briefly slowed business. Nafeeza and Sheir were undeterred. "If you're going to be a team, you have to do teamwork," Nafeeza reflects. "We tried every little thing to make this. We didn't give up. We inherited the kitchen, and we made it better. I got a bit of feedback, then it quieted down. I did Check, Please!"—Miami chef Michelle Bernstein's public- access show—"then it boosts back up again. It depends on people's jobs and finances. It's not every day that people have money, that they can eat out."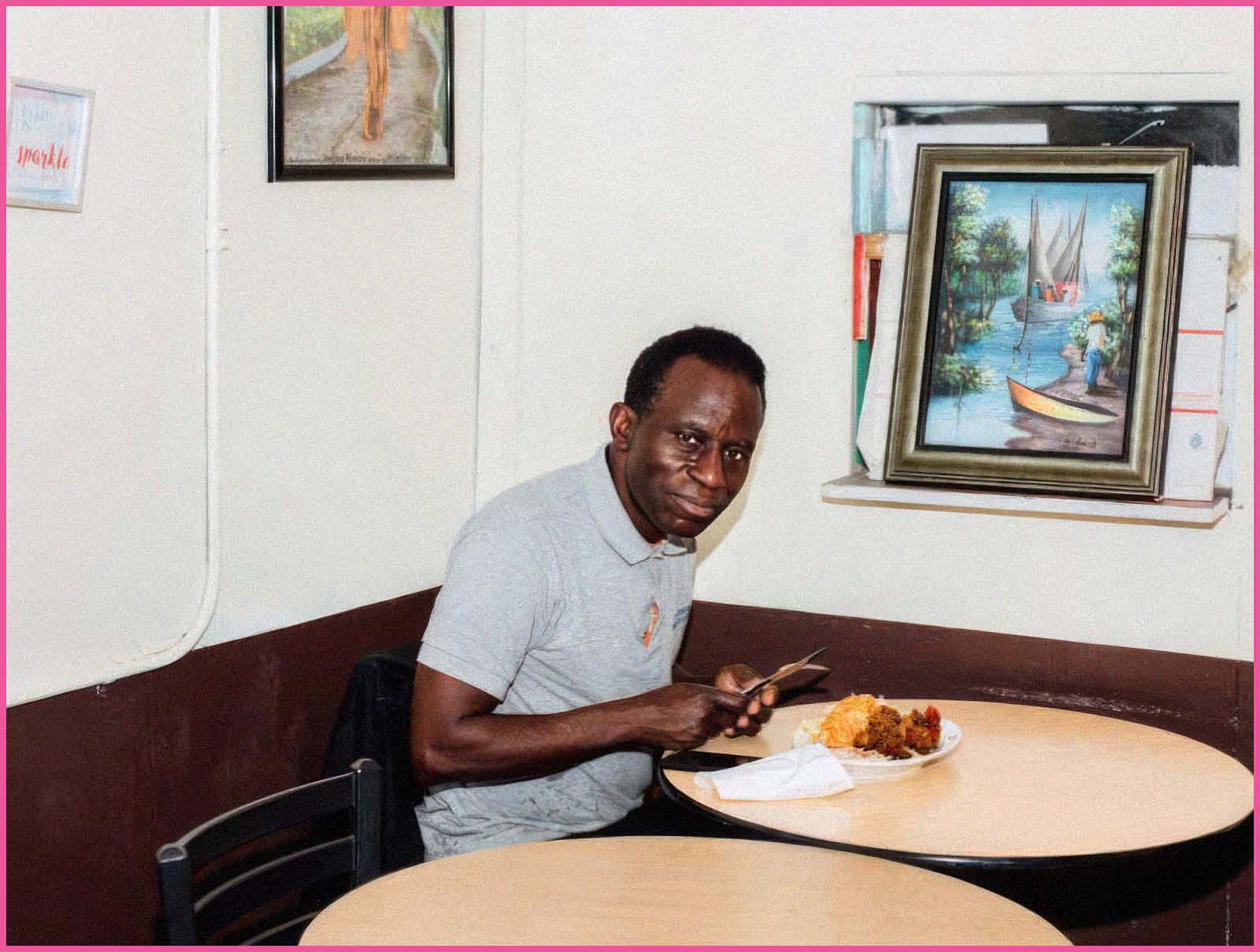 You need only drive a few blocks west of B & M to find stretches of businesses just a fewyears old; drive south, toward downtown, to witness Miami's Sisyphean construction, forever moving upward.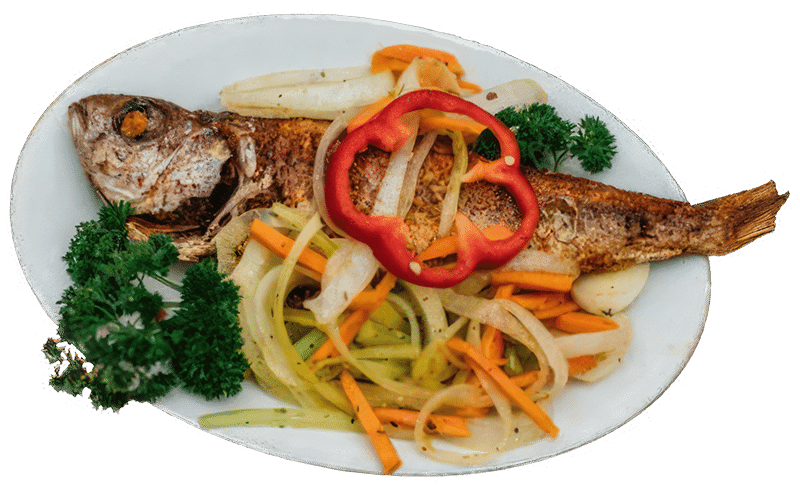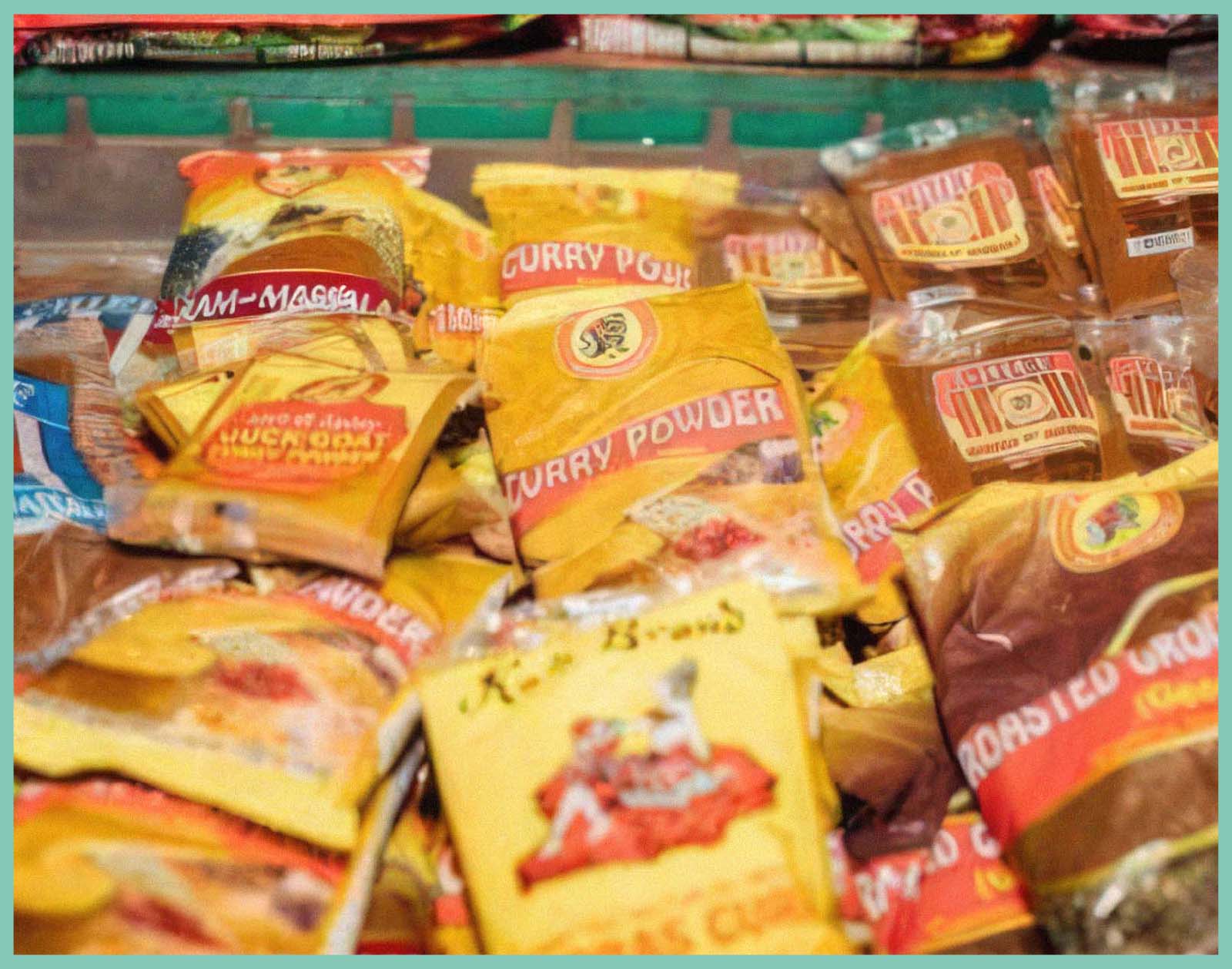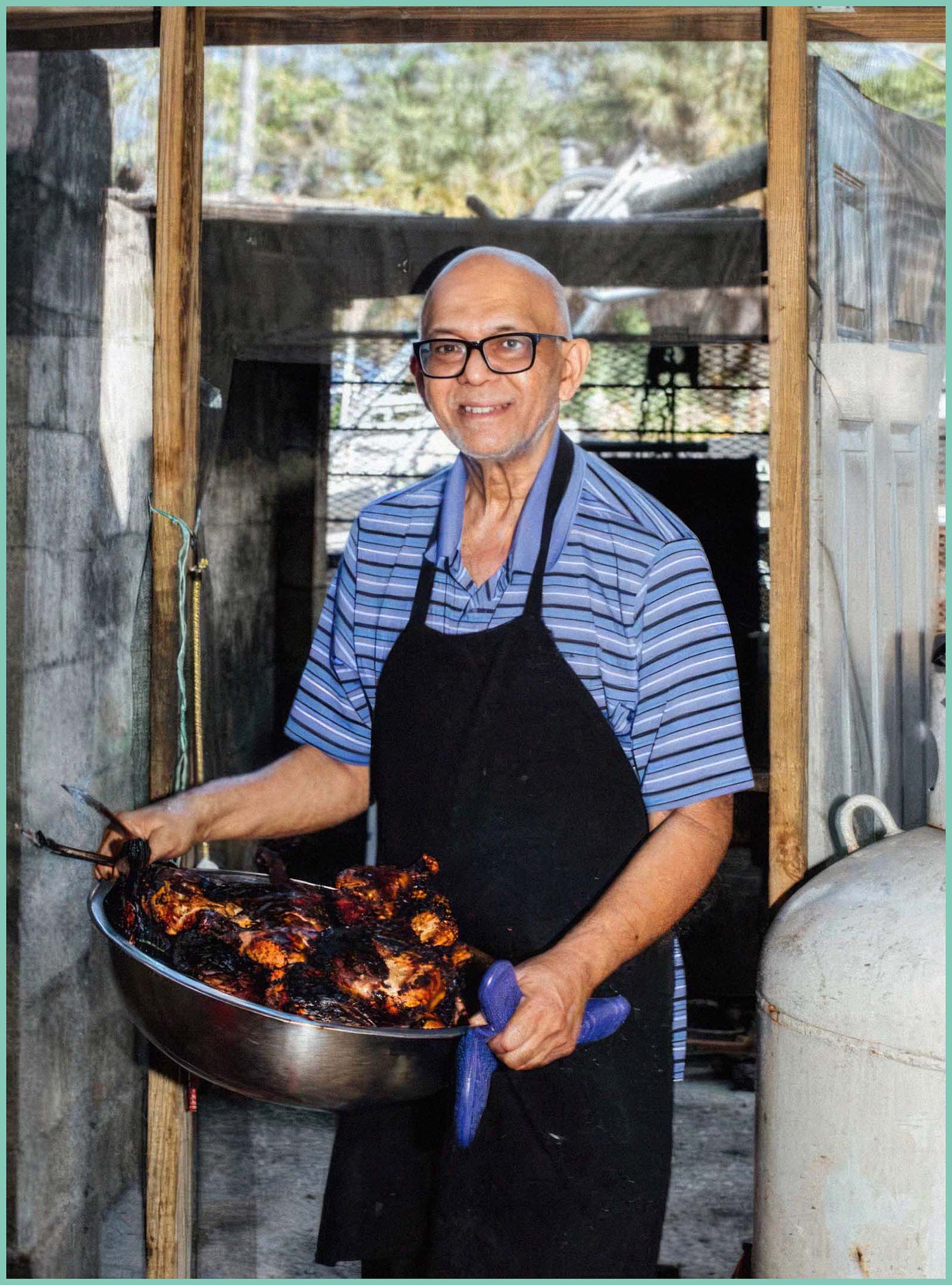 Nafeeza and Sheir tuned into and accepted the ebbs and flows of restaurant ownership; the clientele broadened while the couple maintained their shared dedication to a space that tasted and felt like home. The financial challenges of a rapidly gentrifying neighborhood were mitigated by more customers; whether slow or booming, Nafeeza expanded the restaurant's menu and the store's inventory, maintained hours that allowed them to cook through the evenings and early mornings, and kept the business primarily in the family, which made the days longer but allowed them to avoid outsourcing. They also developed a catering business to supplement the market. I remember their roti brunch at the Miami-based Third Horizon Film Festival. Visitors loved it, and locals felt they were sharing—proudly—flavors they already knew by heart. The warmth between Nafeeza and Sheir is palpable and comforting, and they're keen to extend it to visitors with an easy laugh or a welcome look into the kitchen. "Our success came from word-of-mouth, pretty much," says Nafeeza—and, to their shock, reviews. "We were not into social media and did not even know that people wrote reviews on us. One of my customers came in and said, 'Did you guys look at your reviews?' I said, 'Review?'" The customer had never seen any local restaurant with such consistent praise.
By the time Bourdain arrived—with the aforementioned Bernstein—his orders of cow-foot soup, curry goat, roti, and jerk chicken were already local favorites. Still, a popular television feature was a turning point. Sheir and Nafeeza both recall his visit fondly. There's a photograph of Tony—they call him by his nickname—with the couple, their children, and grandchild on the wall; today, guests still reference the show when they visit. During Miami's brief pandemic lockdown, B & M, which is open six days a week, never shut down, pivoting entirely to take-out and delivery, only pausing their catering business. "We did not close one day," says Nafeeza. The business received no external support; when folks couldn't afford a meal, Nafeeza offered it for free (repeat visits warranted an exchange—a meal for sweeping or restocking the shelves). The notion of community or giving back to said community is often deployed by businesses to level with both their employees and desired clientele, striving to appeal to a sense of the familial. When the sentiment is sincere, like at B & M, they need not advertise it with pat language—it's part and parcel of their ethic. "I don't look for a handout from anyone," Nafeeza shares. "I always believe in working honestly."
Miami is a city full of treasures, of icons who hold it down. Residents tend to feel protective. When George Arango, who runs the Instagram account @mr.eats305, posted about Pack Supermarket's luscious fried chicken and B & M's roti, he received mostly positive comments with a few half-joking remarks: don't blow up our spot. But businesses' rent are subject to the whims of their landlords and developers, and business owners are inevitably approached to sell. The former needs proof of staying power; the latter needs funds. In times like these, one must blow up the spot. B & M's landlord, who owns several surrounding businesses, tells Nafeeza that, fortunately, the restaurant is safe. Though shuttering a widely adored business seems like a clear mistake, these matters are, by design, impossible to predict: in Miami, they're driven by the market, by gentrification, by climate change. This is why Nafeeza chooses to stay present. "It's about living life one day at a time and enjoying what I do every day," she says. "Closing up here would be the hardest thing for me to do, because I know I will be disappointing my customers."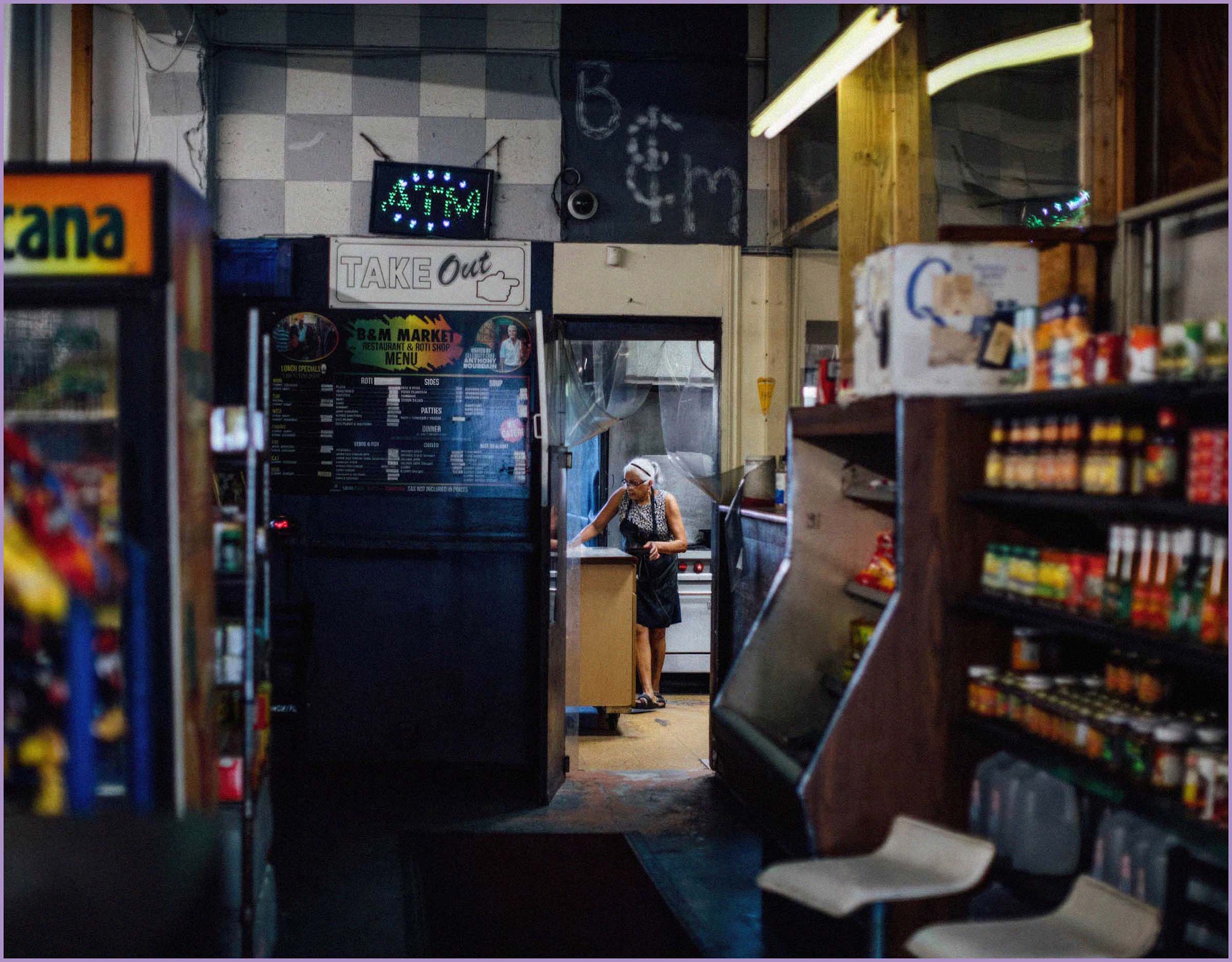 The desire to keep them going is shared collectively across the city, which might be why folks have suggested franchising the restaurant. When I ask if she'd consider it, Nafeeza replies, almost flatly: "No. Nothing is going to be what you have here." She finds an example in B & M's hot sauce, pointing to it. "This is habanero, cucumber, half-ripe papaya, cilantro, garlic, onions, salt, vinegar, sugar, and chayote. If I patent this and give someone the patent, they are not going to do what we do." Even opening another location would be tricky, she explains: "It's not that I don't want to hire people. The passion I have, the way I do my thing, my cooking—it's only one me. I always feel—and I always tell my customers this—the passion, the love, it's in the fingertip." She pauses, considering the possibility. "If I find someone that has the passion and I know they could handle it…What we cook is like you're cooking at home. When they come here, they're getting solid, home-cooked food. That's what this is all about."
It's rare to witness, in real time, the moment a customer becomes a regular. How do you describe the instance in which a new dish becomes a comfort meal? How do you observe falling in love? On the day Nafeeza and I met to talk, she was cautious—she rarely takes breaks, and I could've muddled her flow. Two medical students in scrubs sat a table away. She listened to their order—one was trying goat for the first time—and watched Sheir closely as he served the food, correcting him when he switched their plates. They got to talking with Nafeeza: they'd wanted to visit for ages but, given their school's distance, never had the opportunity. Upon their first bites, their eyes inadvertently closed. "I knew it was going to be amazing," one declared. They lingered, chatting with the neighborhood usuals and petting the resident cat, Peekabo. By then, the sun had gone down, and the two exited into the evening, promising to return. Nafeeza smiled, pointing to their plates, having memorized what would become, inevitably, their usual.
"They left no crumbs," she said "They ate it all."