Miami was once awash with classic Jewish delis. A quest for those glory days reveals how a new generation of owners is honoring the past with an irreverent eye toward the future.
Maybe you've played this game. It's equally good for cocktail conversation or idle daydreaming: If for some reason somebody gave you a large sum of money—say, $5,000—to spend on one dining experience, anywhere in the world, where would you go? Many would jet off to Paris; others to Tokyo, Copenhagen, or Chengdu. For years, I knew exactly what my answer would be: rent a condo across from Wolfie Cohen's Rascal House, in Sunny Isles Beach, Florida, and eat chopped liver every day until the money ran out.
Of course, I would not have only eaten chopped liver, though that was what I dreamed about most: gamy and smooth, sweetened by caramelized onions, spread bite by bite on a warm, poppy-seed-coated onion roll. There would also be pastrami on rye, topped with coleslaw and Russian dressing. There would be sour and half-sour pickles, and pickled tomatoes, tight as a baby's fist, from the metal bowls set on every table when you took your seat. There'd be breakfasts of whitefish and lox; lunches of stuffed derma draped in brown gravy; corned beef and beef tongue, cheese blintzes and potato pancakes; maybe a cup of matzo ball soup to start. In short, all the splendors of the classic Jewish delicatessen, of which, in my memory, Rascal House, with its Formica counters, its octogenarian waitresses, its Miami Modern architecture, its gorgeous neon sign, and its encyclopedic menu of Kosher-style, Eastern European delicacies, was the Platonic ideal.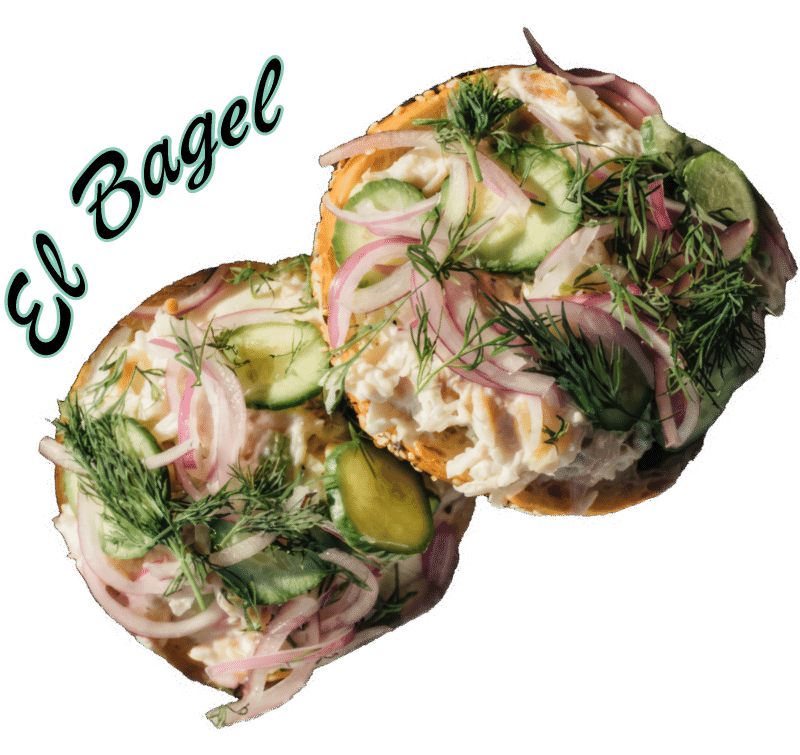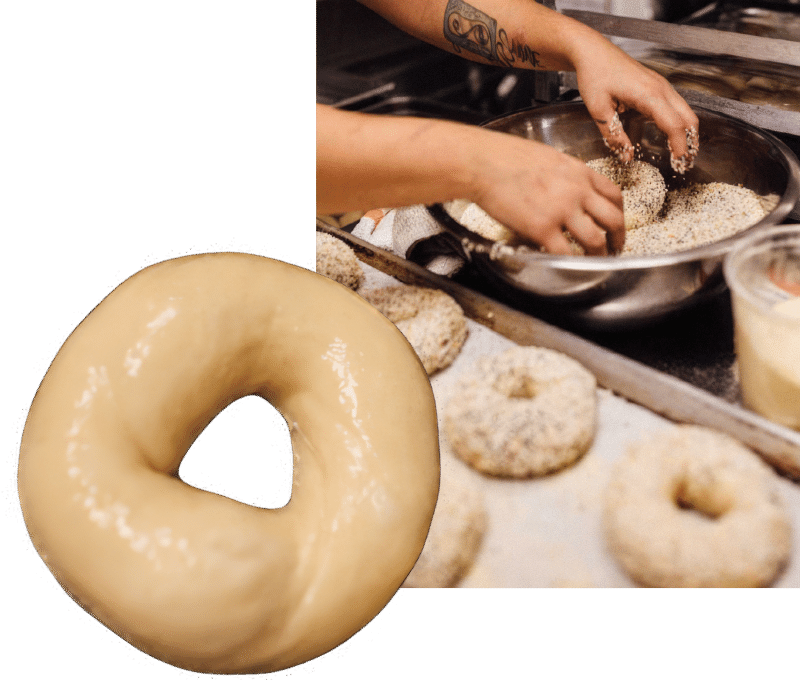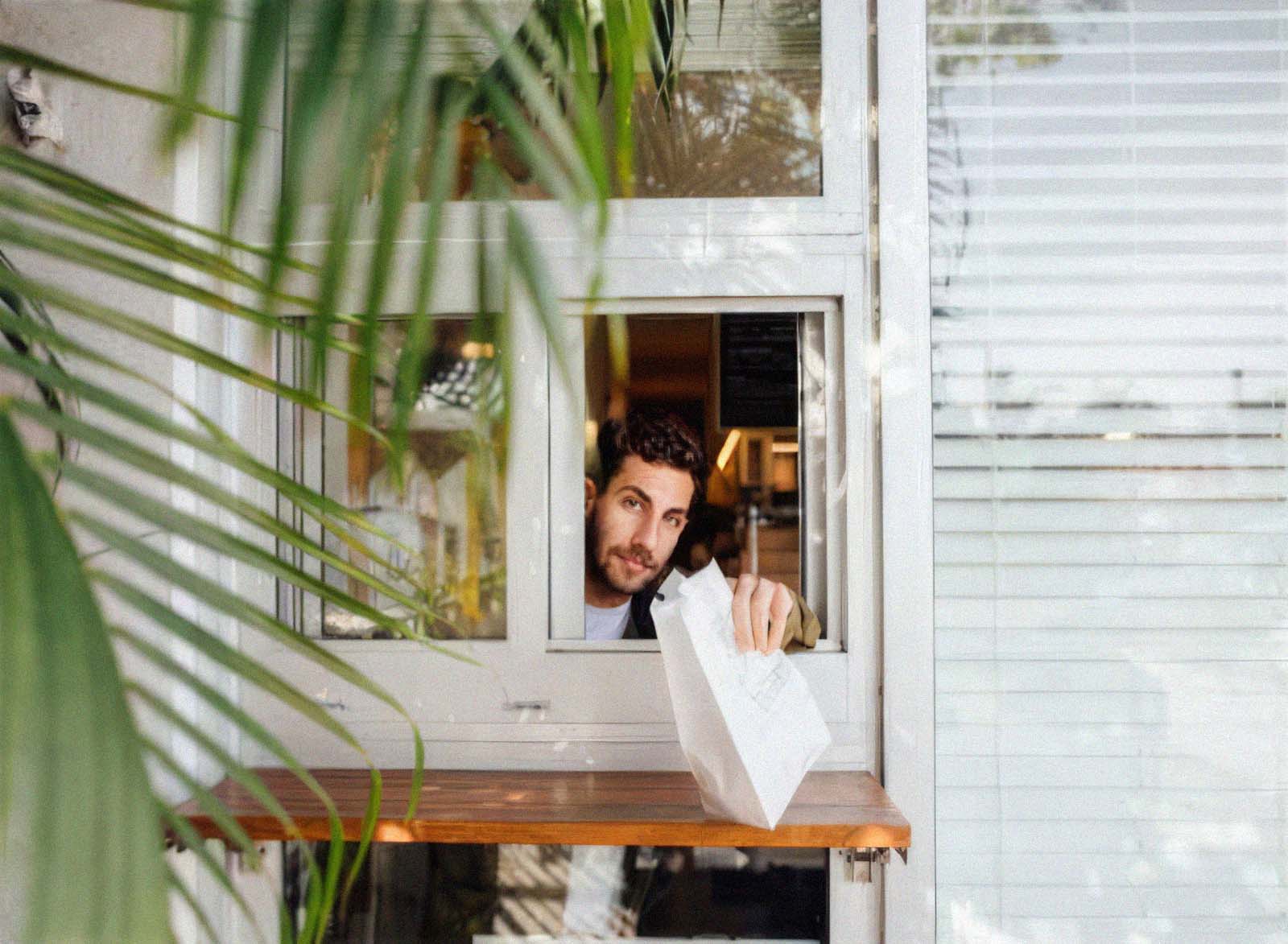 The restaurateur Wolfie Cohen opened his huge restaurant in 1954, one of many such eateries that aimed to serve waves of Jews from New York and other points north. I caught the tail end of those glory days as a child, visiting grandparents who had retired to South Florida from Brooklyn. Later, I would make pilgrimages whenever work or vacation brought me within driving distance of Sunny Isles Beach. But by the early 2000s, and my last visit, it was clear that shifting tastes and demographics were leaving the grand Rascal House behind. It closed in 2008 and suddenly I needed a new answer to the where-would-you-go game.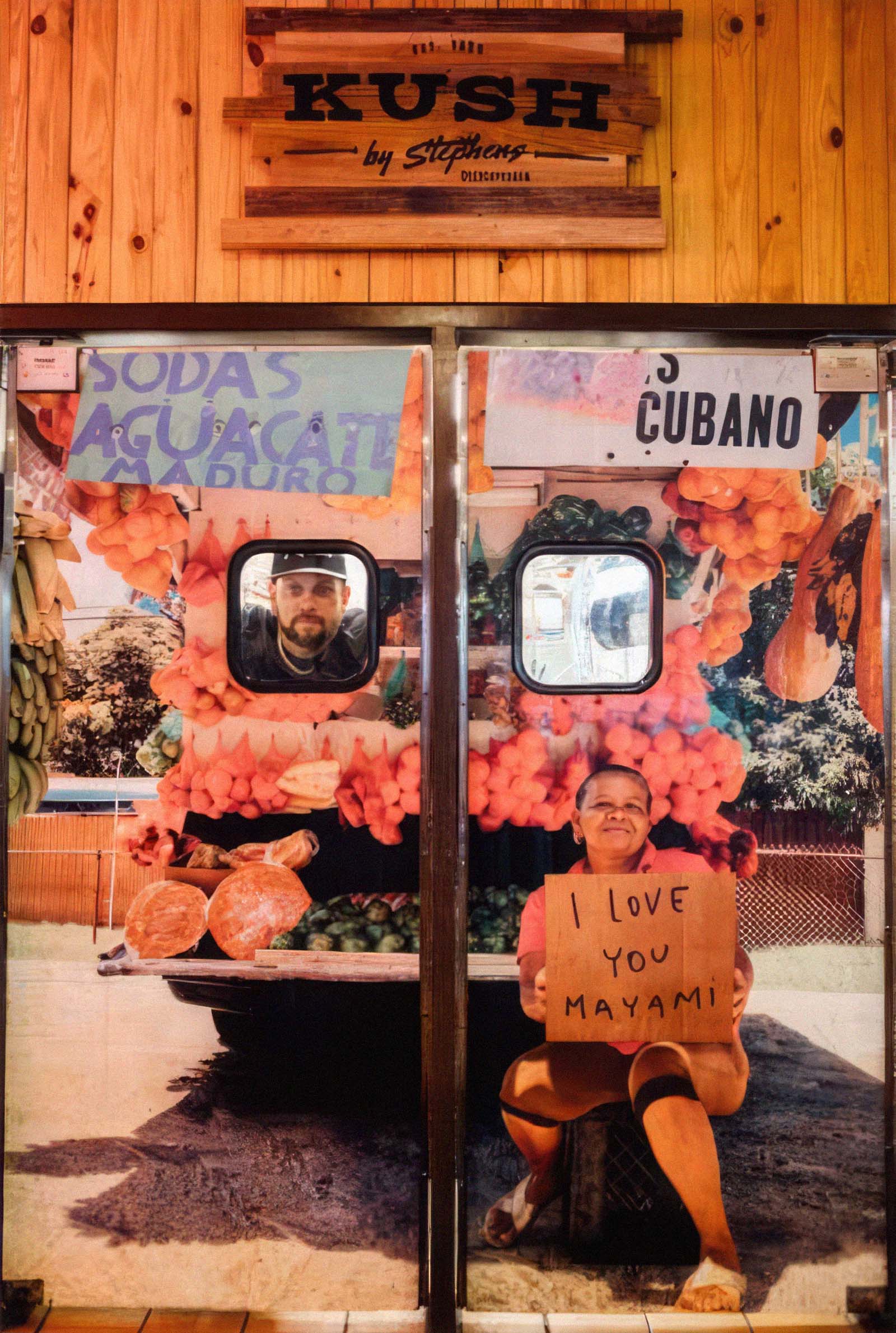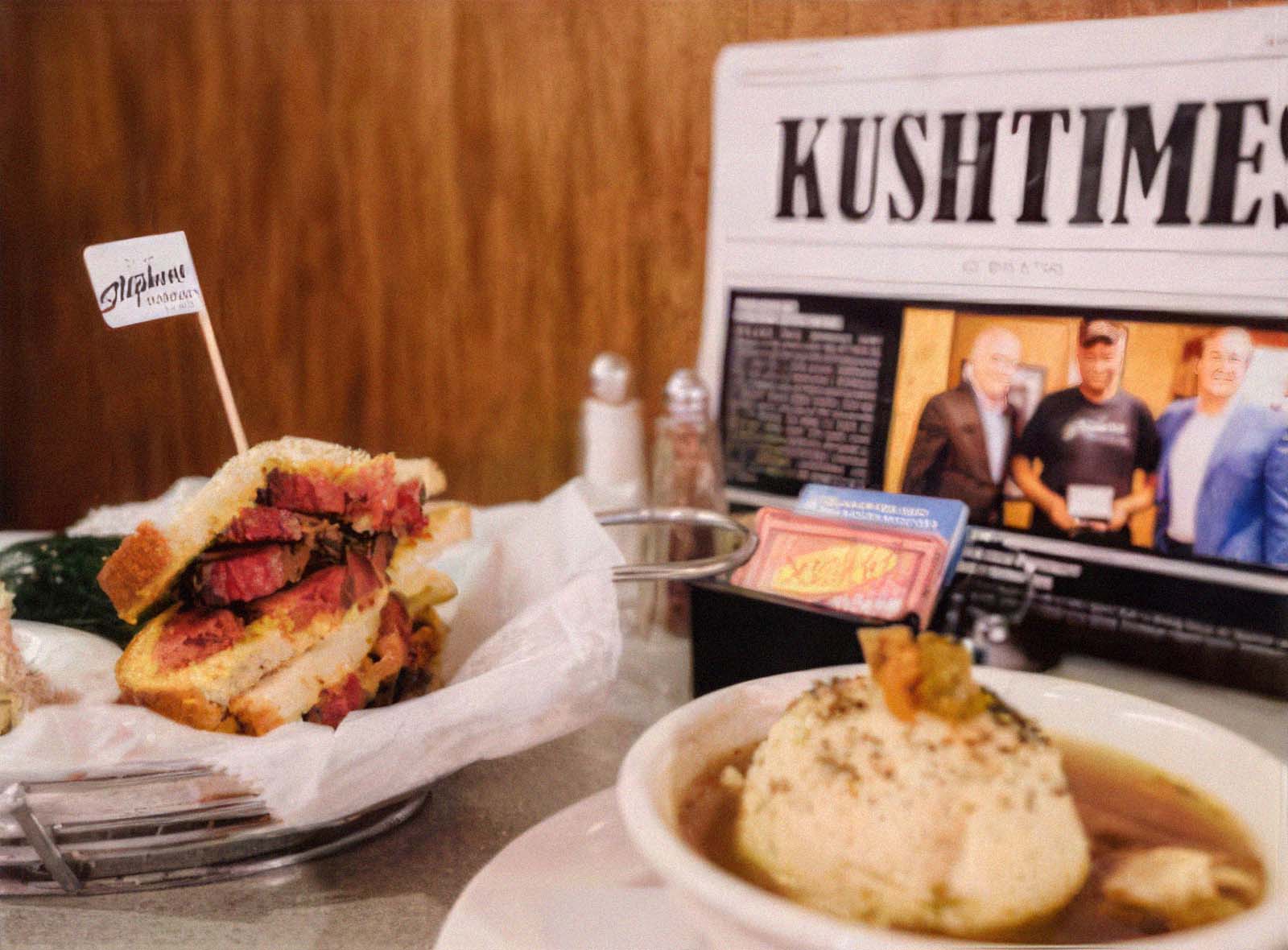 Could it still be Miami? Maybe. But for deli? This was the question on my mind as I traveled to the city on a quest to discover what, if anything, the area's great deli tradition had evolved into. The prognosis wasn't very pretty. Google autofills CHOPPED LIVER KARAHI but not CHOPPED LIVER MIAMI, which is intriguing on its own terms but dispiriting if you've just landed at MIA. "The reality is that the deli in Miami is dead. Completely dead," the restaurateur Matthew Kuscher told me, with characteristic bluntness.
This might seem like a strange position for someone to take while sitting in the dining room of a deli that he himself owns. But Kuscher, popularly known as Kush, says that his takeover of Hialeah's Stephen's Deli—which claims to be the oldest in Florida—was primarily a labor of love. Stephen's sits in what was once a thriving Jewish community but is now over 95 percent Latino, largely Cuban. Kuscher, whose grandfather owned a deli in Broward County, says he bought it in 2017 in order to keep it from closing and, at first, resolved to change as little as possible, from the vintage sign to wood paneled walls to pastrami and corned beef hand-cut by Henderson "Junior" Biggers, who started the job in 1957 and only recently retired.
The pandemic forced some changes: Stephen's became Kush x Stephen's Deli, in the manner of a fashion collaboration. Kuscher introduced what he calls the "Kush Vibe." There is now a floral couch against one wall with KUSH throw pillows and a wall-size portrait of Kuscher's alterego, "Captain Kush," who wears green tights and a pot leaf on his chest. Each table is adorned with a copy of the Kush Times, a newsletter covering happenings across Kuscher's nine bars and restaurants. There is a cocktail bar in the back. More than anything, the Kush Vibe consists of what Kuscher describes as "Miami in your face," a dense set of local allusions that only the most lifelong Miamian could appreciate in full. The deli culture that once defined Stephen's is now but one note in that cacophony of Miami voices—but it's still a tasty one. There's no chopped liver on the menu, but there is matzo ball soup, there are latkes, and there is thick-cut pastrami, found both in a traditional sandwich and in so-called "Goy-ish Croquetas."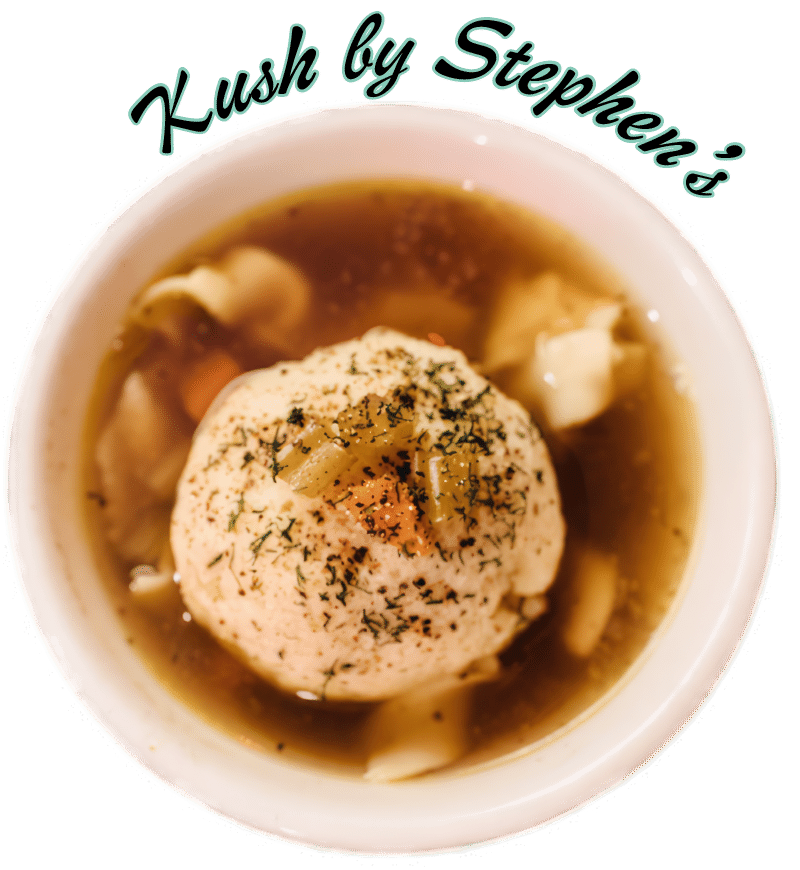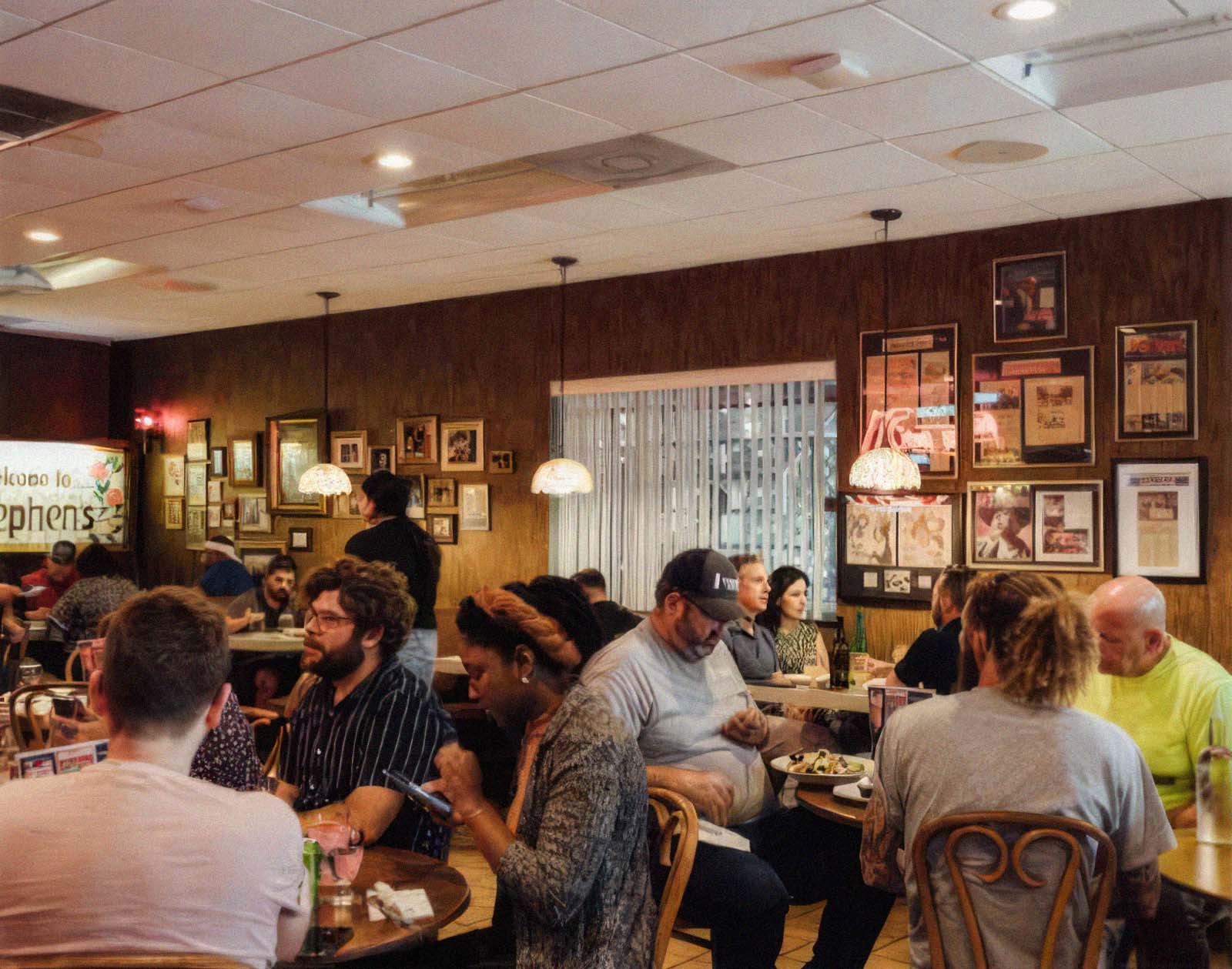 That mash-up of Cuban and Jewish—acknowledging the reality of Miami's 21st century character—was a recurring feature as I explored. It raised its head again in the Jewban at Josh's Deli: a creation modeled on the Cuban sandwich but featuring pastrami instead of ham alongside the traditional roast pork, Swiss cheese, and pickles. Needless to say, the tiny lunch counter is not Kosher, despite being located in the heart of the growing Orthodox Jewish community of Surfside, just north of Miami Beach and south of Sunny Isles Beach. But then, everything owner Josh Marcus does is a little idiosyncratic. He opened what he likes to tag his #fakedeli in 2012, after stints in art school, the film business, and owning a Chinese restaurant. This was the thick of the artisan moment in American food, driven by a craftsman ethic and exemplified by such neo-delis as Kenny and Zuke's, in Portland, Oregon, and Mile End, in Brooklyn. Marcus took that DIY spirit to an extreme, baking all his own bread, smoking his own meats, curing his own salmon, and generally running a cozy and eccentric one-man show.
"I've always said that 'Josh's Deli' should have much more emphasis on Josh's than Deli," Marcus told me. Still, he has a way with the classics. He makes pastrami with chuck roll, a cut of beef taken from between the ribs and backbone, rather than the more traditional brisket. Sliced paper-thin atop Marcus's caraway-studded rye, it is almost buttery in texture, the peppery, pickled flavors more a perfume than the usual cudgel. He tops latkes with spicy tuna and sriracha cream cheese.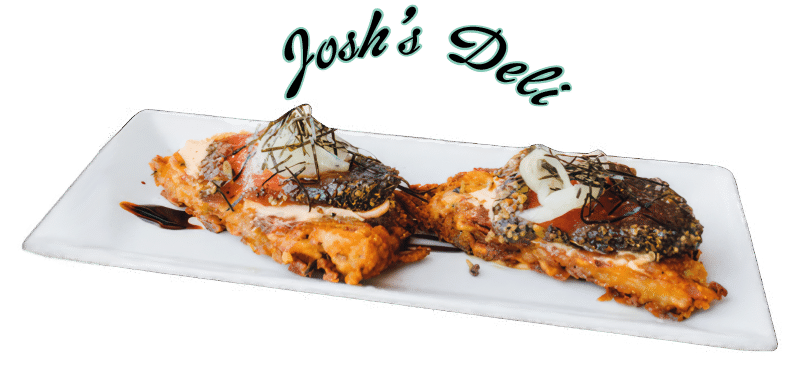 There is a Rascal House postcard taped to the hood above Josh's Deli's six-stool counter, but Marcus doubts that any deli on that scale could survive today. He's seen more than one come and go. "The days of these huge places that try to do everything at once are gone," he said. Instead, he points to specialists like Matteson Koche, whose El Bagel has been a sensation since opening its brick-and-mortar shop in early 2020.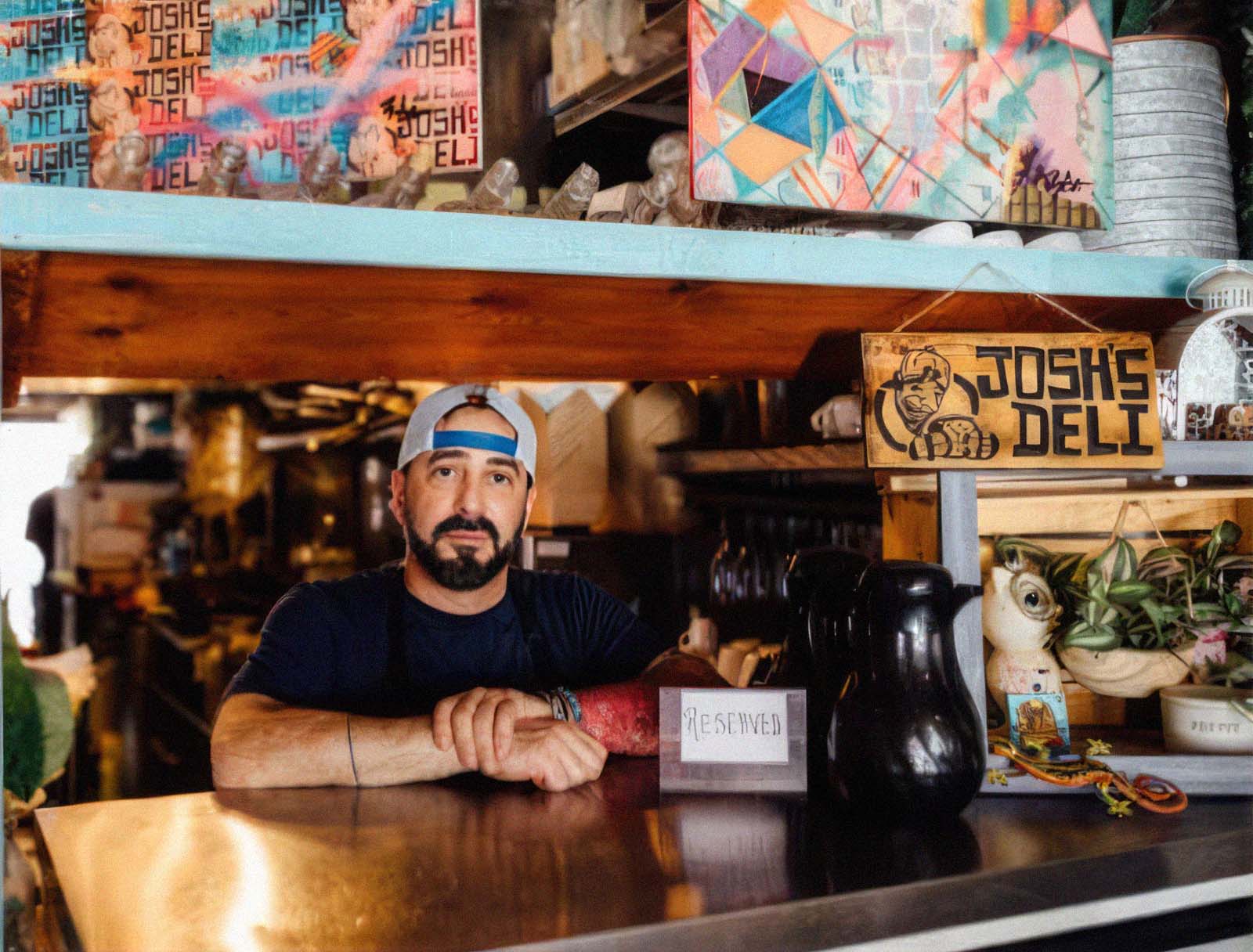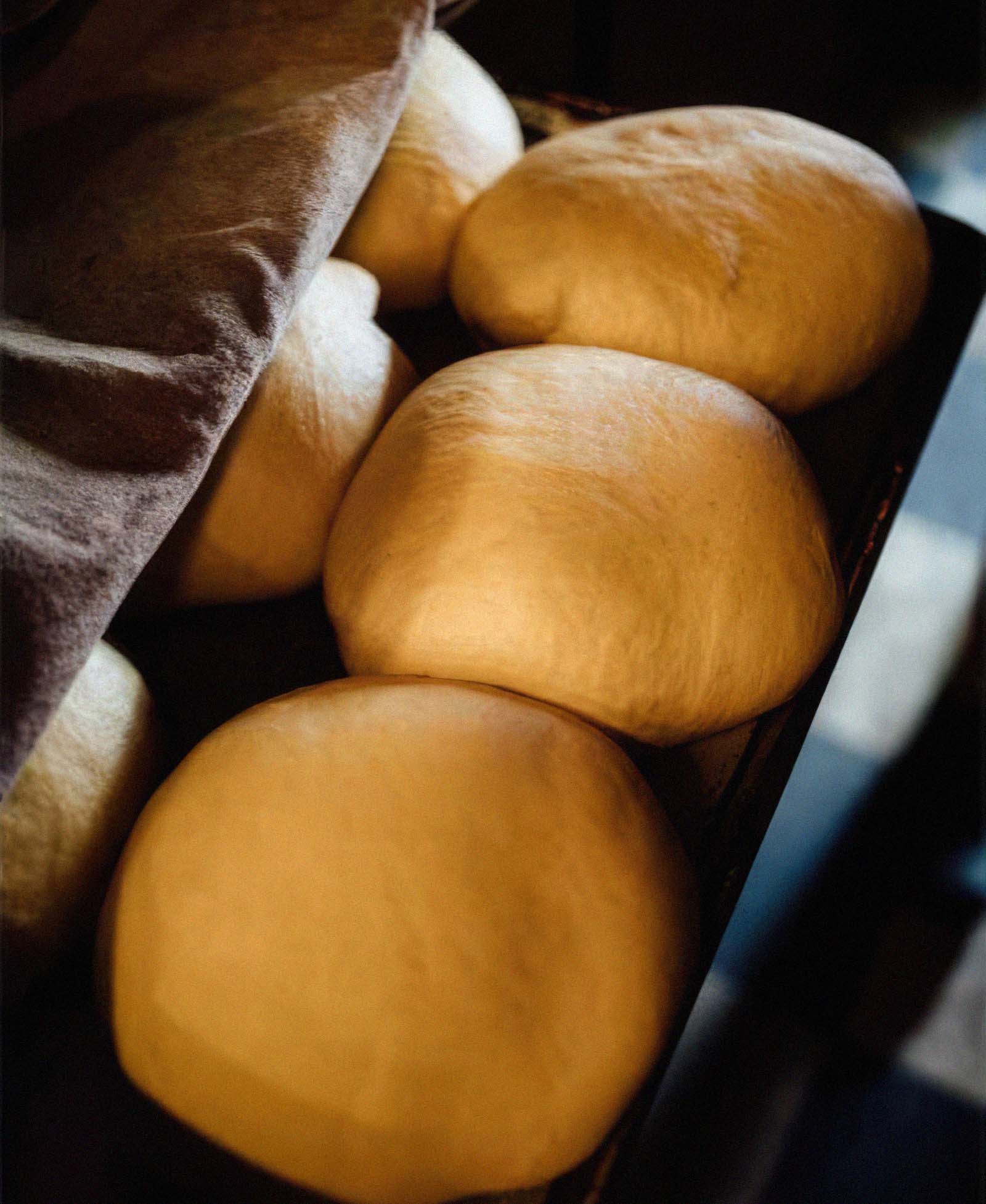 Koche, who is 31, grew up in Broward County, taking bagels for granted. That changed on a trip to Buenos Aires when he met a man named Jacob Eichenbaum-Pikser who was then selling homemade bagels from a bicycle on the streets of the Palermo neighborhood. Koche told him that he was thinking of trying to smoke his own whitefish and other traditional Jewish seafood. "Fish is cool," Eichenbaum-Pikser pronounced, sage-like. "But the bagel is where it's at."
The scales fell from Koche's eyes. "I came back and I started to think more and more about what I was eating," he said, as we sat on the small patio in back of El Bagel. "Like, are these bagels hand-rolled? Do they come par-baked? Do they have conditioners in them? All these questions it had never crossed my mind to ask before." Further encouraged by a pilgrimage to Los Angeles, where an artisanal bagel movement was playing out, he launched a pop-up in 2017, baking tiny batches of bagels in his girlfriend's kitchen. From there, it was on to a food truck, which soon had lines snaking around the block, and then the store on Biscayne Boulevard, which Koche had the bad luck to open eight days before COVID-19 lockdowns began. Switching hastily to a "take-out window" model, he was soon publishing long, pleading explanations on his website of why waits on weekend mornings were so long.
The mash-up of Cuban and Jewish—acknowledging the reality of Miami's 21st century character—was a recurring feature as I explored.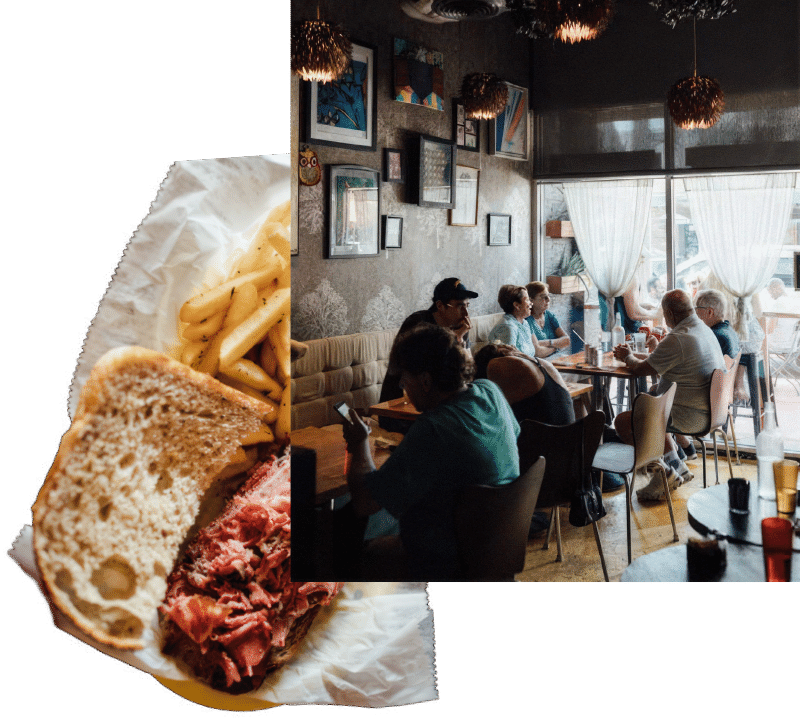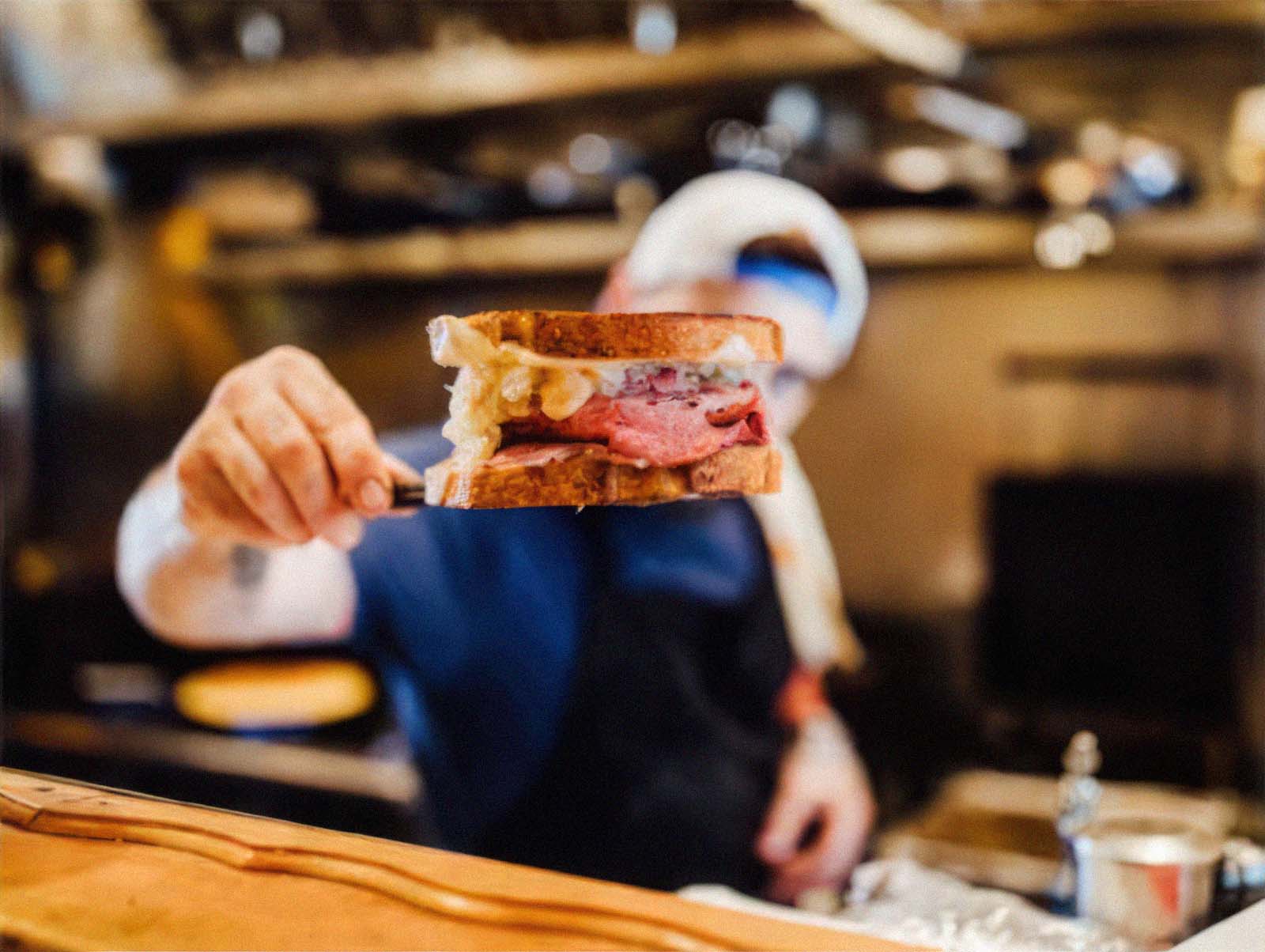 Tightly rolled and pleasantly chewy, El Bagel's bagels are the perfect vehicle for traditional toppings like whitefish, as well as less traditional ones like guava marmalade, cream cheese, and fried potato sticks in a sandwich dubbed the King Guava. Koche's generation seems to have gotten past the reflexively self-mocking shtick of a previous set of post-Golden-Age Jewish eateries; there's nary a "Bubbe's" anything or "Challahback Girl" in sight. But it is quietly connected to the tradition Koche grew up in.
"We sell things like whitefish salad because a lot of our Jewish customers need that. They don't have a place to pick up a whitefish salad that's made in-house, that isn't pre-mixed," he said. "By now I have customers that used to come on a Saturday, hungover, and now they come on Sundays to pick up a dozen bagels and all the spreads for their family. I feel like that's still a service to a greater Jewish community, which is still present, even if it's not as cohesive as it used to be."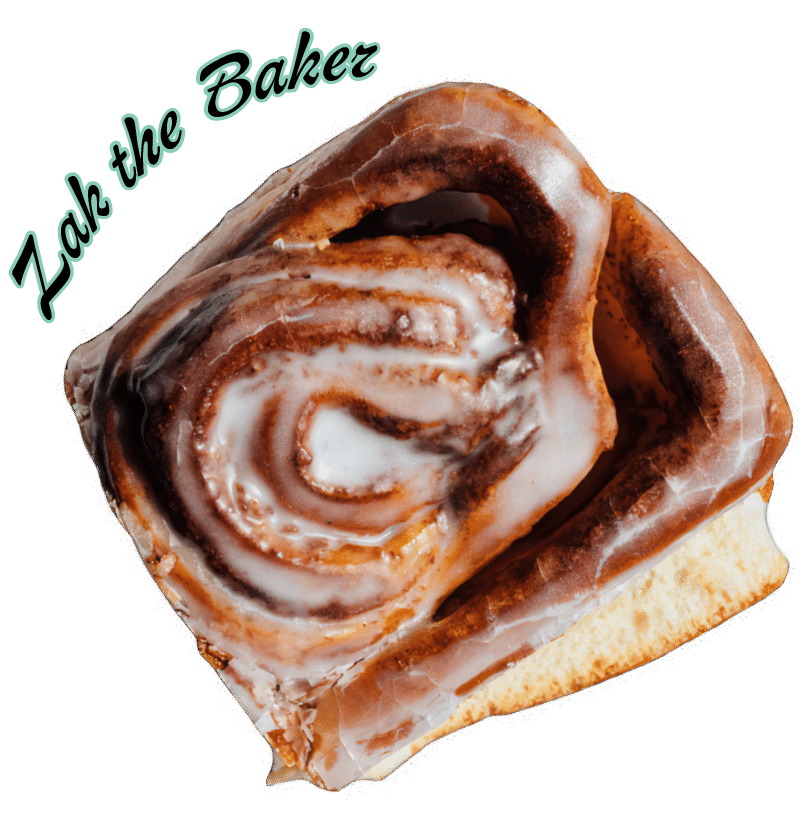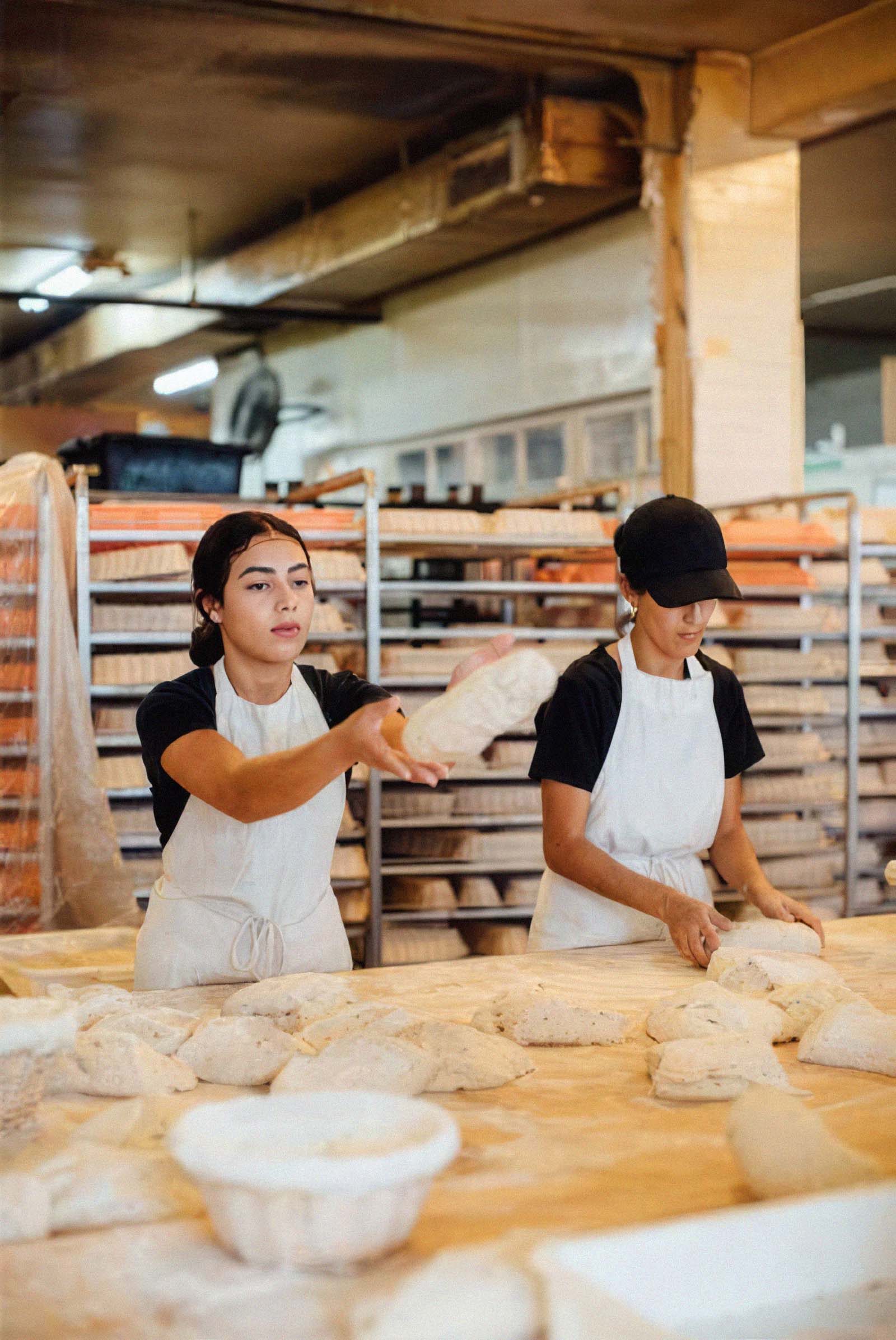 Before leaving Miami, I drove to Aventura, to Mo's Bagels, one of a handful of "bagel cafes"—Bagel Cove, Toasted Bagelry & Deli, The Bagel Club Miami, Coral Bagels—that are the closest thing to the behemoth delis of old. Here I finally had my chopped liver: a creamy, pinkish, baseball-size scoop, served on a bed of iceberg lettuce, topped with a tiny flower sculpted out of what seemed to be zucchini, and served alongside a giant half-sour pickle and bowl of coleslaw. It was magnificent. I sat there, watching tables of men in their golf shirts and pleated shorts kibbitzing with the servers; women with tissues tucked into their short shirtsleeves fighting over the check. I realized that I was missing my grandparents, missing my uncles, my aunts, all the old men and women of my youth, who were probably my age or younger when I first knew them in places like this.
Nostalgia is, I believe, a legitimate component of taste—the "best sauce," to bastardize Cervantes, or at least one of them. But I also found myself thinking of my first stop in Miami, at the bakery called Zak the Baker. At the age of 37, Zak Stern is the godfather of Miami's artisanal food scene, an early practitioner of such methods as natural leavening when such things were unheard of in South Florida. He likes to describe his bakery, on a corner in Wynwood, surrounded by murals and galleries, as a "house of craft," in the tradition of such European masters as Stradivari.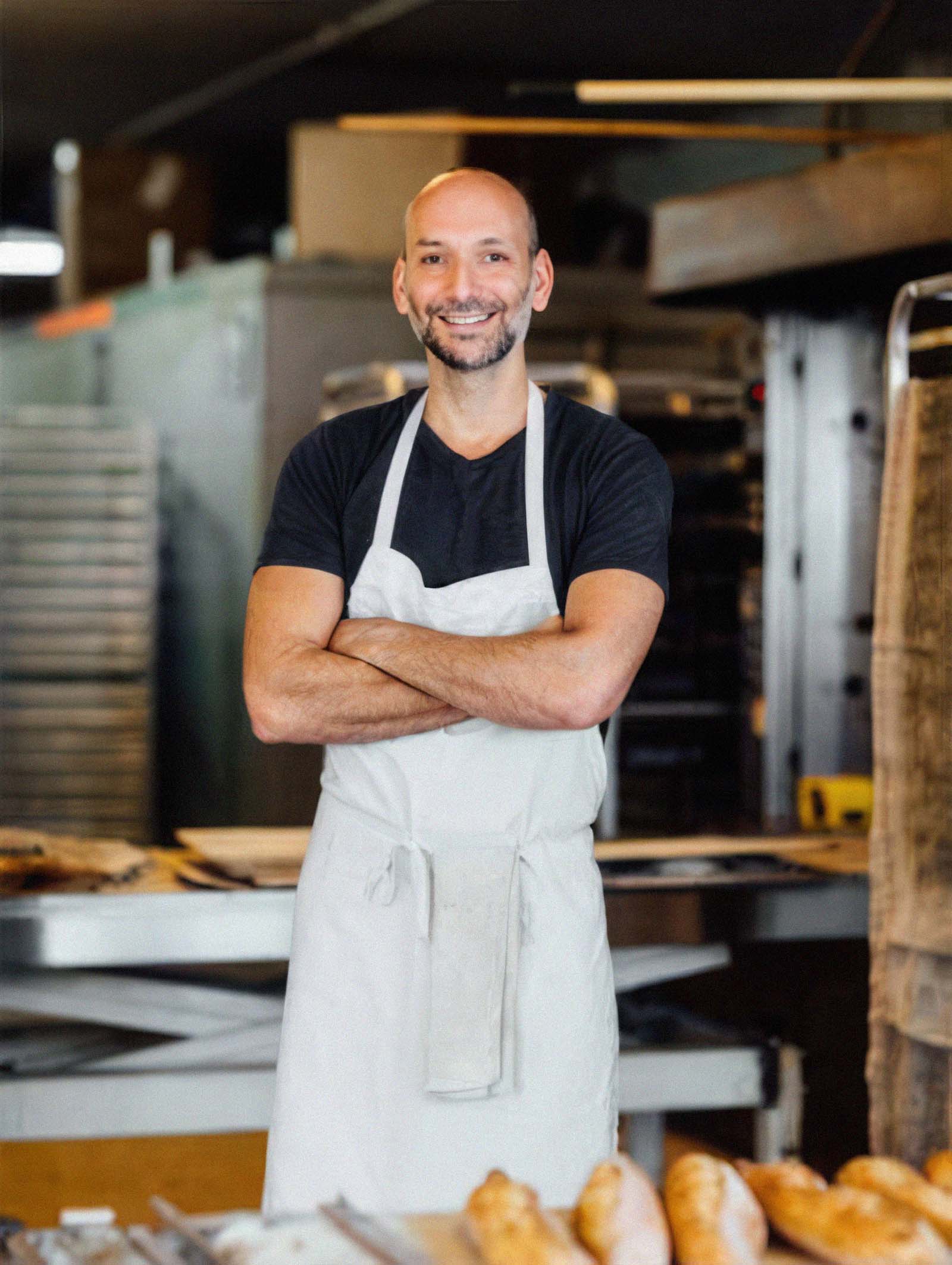 It is a sprawling, flour-dusted wonderland, producing baked goods for a cafe in the front, as well as for Whole Foods, Sweetgreen, and a host of Miami restaurants. Zak the Baker is also entirely Kosher—a set of rules that Stern views more as a creative challenge and discipline than any specific cultural aesthetic. To the contrary, he has struggled to avoid being pigeonholed as a "Jewish bakery."
"You're like a paleontologist," he said, when I described my mission in Miami. "You're looking for fragments and bones that aren't really here." Stern himself briefly operated Zak's Deli, which had much-praised pastrami, but gave it up. Kosher meat was too expensive, for one thing, but it was more than that.
"Miami just doesn't eat like that anymore," he said. Suddenly the notion of it did seem absurd: a diet born in 19th Eastern Europe, kept alive by immigrants in New York, and then transposed yet again to a subtropical climate 5,000 miles closer to Havana than it is to Minsk.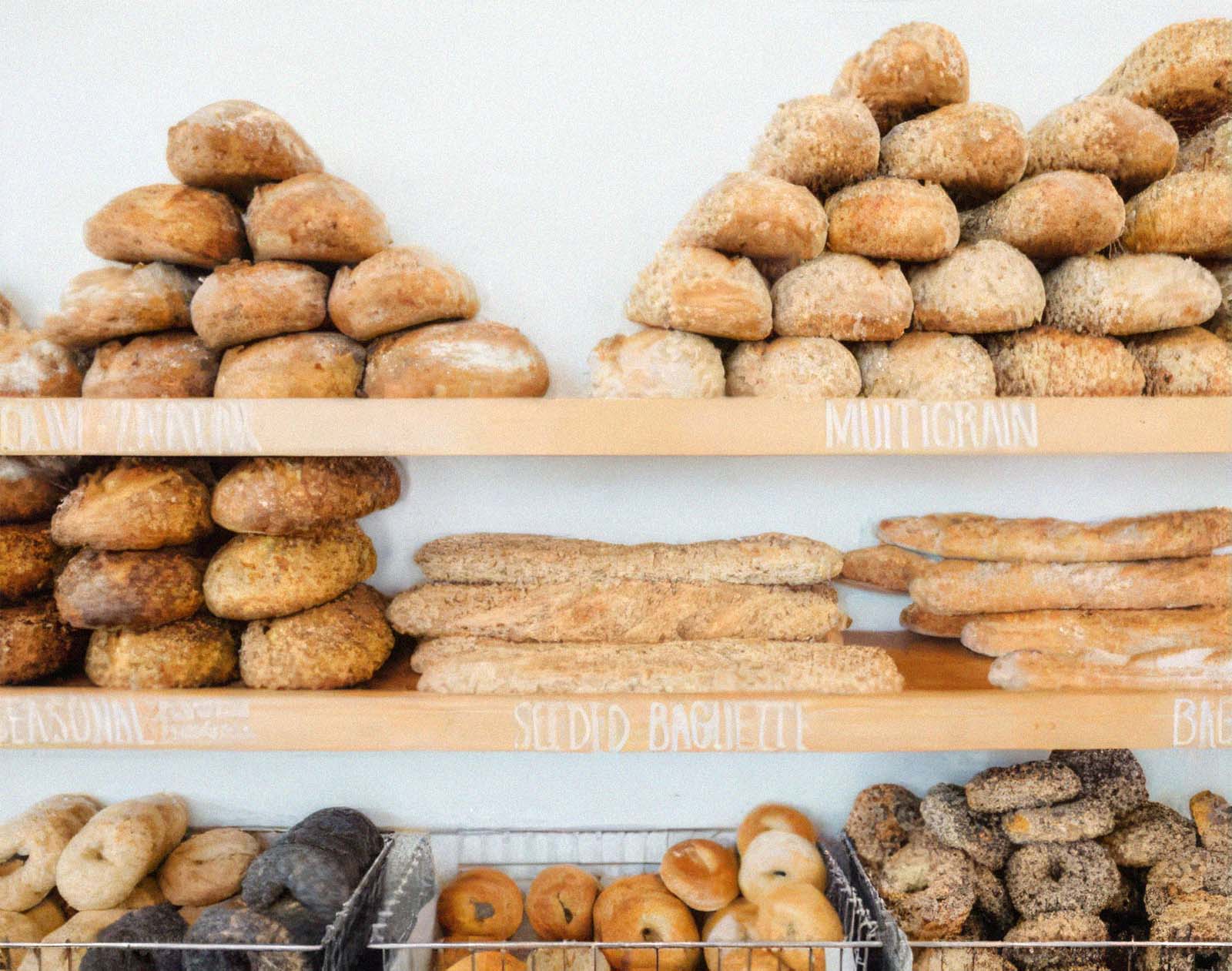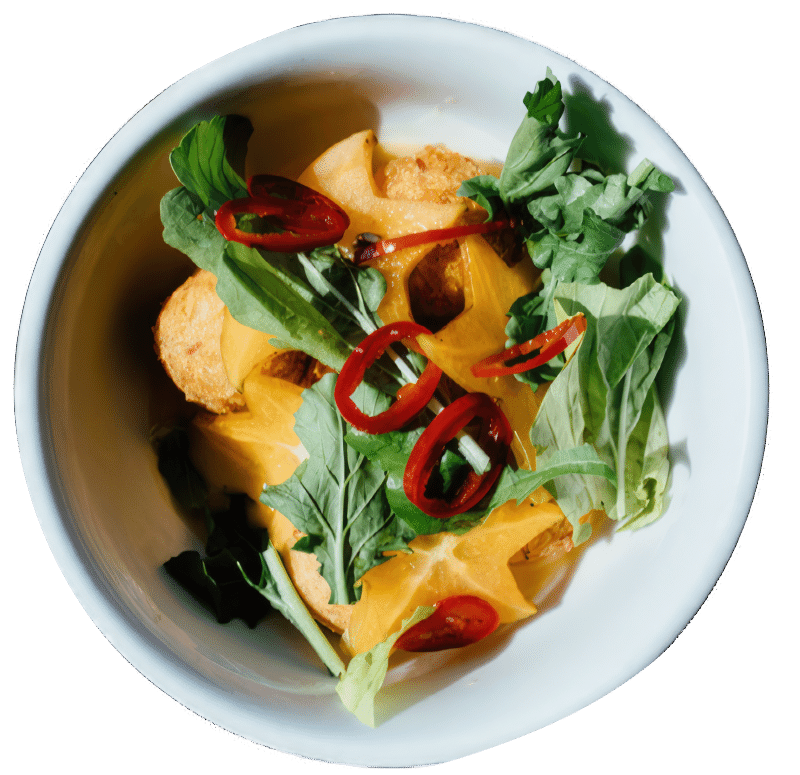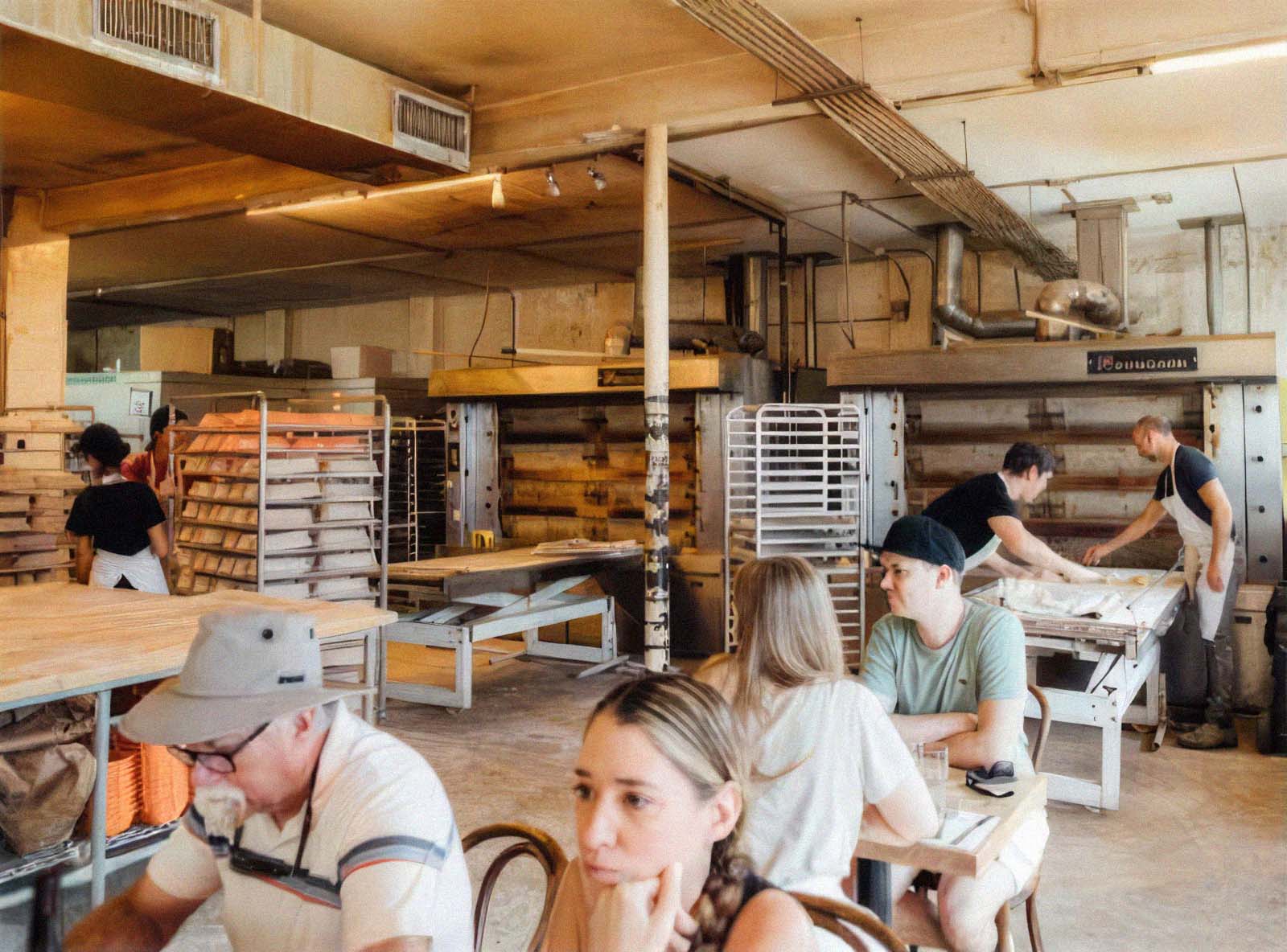 "It was a moment," Stern told me. "Now it's a different moment. And there will be another moment to come."
He took me into the chilled pastry room, where a team of white-clad bakers was busily at work. "This guy is looking for Jewish food in Miami," he announced, loudly. "Where should he look?" A young baker spoke up, quickly.
"Right here," she said, sliding a tray of croissants into a rack. "We're the future."