Matt Kuscher brought the craft beer craze to Miami. Can he do the same with vermouth?
Matt "Kush" Kuscher calls Victoria's Vinos y Vermuteria the "cleanest" of the many restaurants and bars he owns throughout Miami. That is to say that the bar, which opened next door to his pioneering Coconut Grove craft beer concept LoKal in 2022, features the fewest of Kuscher's signature design elements—the pictures of himself, the pot leaves, the winking Miami references—though there is still a framed portrait of Kuscher's mom and a graffiti-style scrawl on the bathroom wall reading "Wine Makes Me Horny." The place is, in fact, a sexy little vest-pocket; greenery hangs from the ceiling, perhaps a coy nod to fern bars.
"Vermouth is delicious, but unless you're really into it, and somebody's teaching you, you're never going to appreciate it."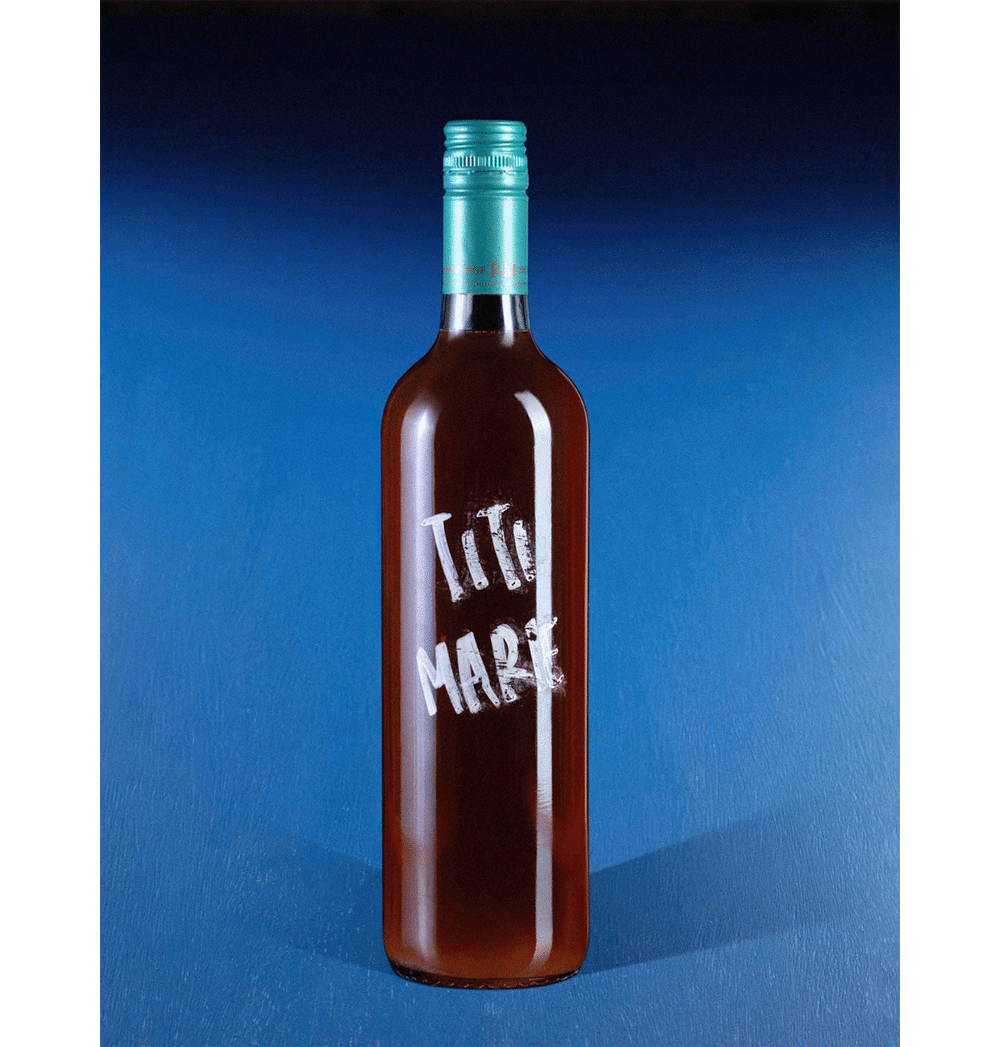 In any event, it's a place where the focus is meant to be behind the bar, where Kuscher and his beverage director, Cristina Suarez, have assembled an impressive collection of vermouths—fortified wines flavored with a wide variety of herbs and aromatics. Though ubiquitous in parts of Europe, especially France, Spain, and Italy, vermouth has a much narrower profile in the U.S.
"Most people who come in here say, 'Vermouth? That's what you put in a martini," says Suarez. But recent trends, like increasing interest in low-alcohol beverages and the Negroni craze, suggest that Americans may be more primed for a vermouth explosion than they even know.
Here, Kuscher talks about his vision for changing the way people see his favorite beverage, one pour at a time.
Why do you think this is the moment for Miamians to embrace vermouth?
I don't know that it necessarily is the moment. I teach a class called Restaurant Development at Florida International University, and the big thing I try to drive into my students is: Don't try to open up what's hot now. Don't follow the trends. Open up what you're passionate about and that authenticity is what will shine through. And when I bring in guest speakers, some of the most successful restaurateurs in Miami, they always wind up telling the same story.
Has it ever not worked?
Sure. Seven years ago I opened a seafood restaurant with a focus on Spanish-style ciders, because I loved Spanish-style ciders, and the community just didn't understand it.
What did you learn from that?
I was passionate about it, but I didn't do a good job of making my team passionate about it—and that always shows. At Victoria's, Cristina is also in love with vermouth, so we've already got more of a back-and-forth going.
Was there a moment when you fell in love?
I lived in Spain for a little while when I was younger and I drank it without paying much attention. Then I visited Italy and sort of got into the al-fresco-sipping-a-vermouth kind of vibe. But then I spent a month in Spain last year and it clicked. I really dug deep. And when I got back, it was just vermouth 24/7.
How was your experience with craft beer a precursor to opening Victoria's?
When I opened LoKal in 2011, it was really the first craft beer concept in Miami. Every major brewery that came out of South Florida poured their first beer with us. So we were really educators when we first opened: I had to explain to people what a porter was, what's an IPA, what's a sour. People looked at me like I had five heads. And it's the same thing with vermouth. I say vermouth and they just assume I'm making a martini. They're used to shitty vermouth that you pour with a cocktail—not a high quality vermouth that you sip with a garnish and an ice cube.
It must help that vermouth is in line with current trends.
It's low alcohol. You drink it like a cocktail; it makes you feel good. You do get a buzz, but you don't get wasted. You don't get hungover. And you can have so much fun with it. If I drink a tequila, they pretty much all taste the same. But with vermouth, you can add so many different types of bitters and botanicals and herbs that they all taste so different. It's bitter, it's sweet, it's something in the middle. We have a cherry blossom vermouth that's a collaboration between makers in Japan and Italy. It's delicious, but unless you're really into it, and somebody's teaching you, you're never going to appreciate it.