Filipinos are the fourth largest immigrant community in the United States, with Tagalog the third most spoken language in the state of California after English and Spanish. Yet Filipino food, hailed every few years as "the next big thing," remains elusive in Los Angeles compared to other Asian cuisines. Andrew Marco, first-generation Filipino American, cook and co-owner of Open Market L.A., riffs about where Filipino food is at, and what it will take to elevate it.
I'm hyphenated. Filipino American. Being born in Los Angeles to parents born in the Philippines, there have been times when it can feel like I'm supposed to choose just one. But I've come to see the hyphen as a superpower: Why be one thing, in short, when you can be many? And when I think about Filipino food, which is basically always, I realize it follows that same logic. It's a blend, like me.
Open Market, the sandwich shop and coffee bar I run in Koreatown with my best friend, Ralph Hsiao, and partners Brian and Yoonna Lee, is not overtly Filipino. We do some retail, a curated take on things we love and love sharing with the neighborhood: snacks, hot sauces, oils, noodles, conserves, along with books, kitchen tools, and ceramics. And we do food: breakfast and lunch sandwiches, some with an Asian flare, but nothing, say, that would remind my parents of their childhood.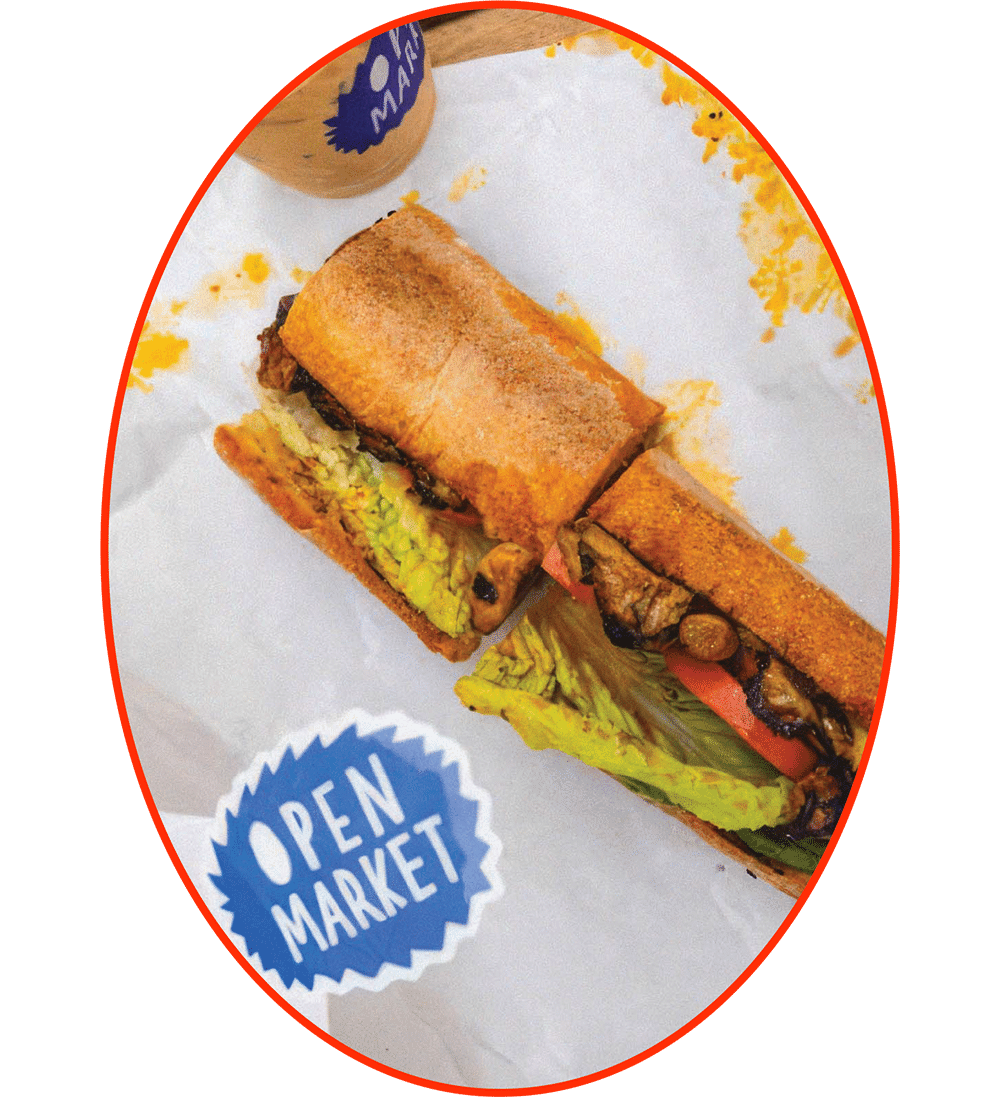 And yet the Filipino influence is all over, if not obvious. Immigrants have long come to America and opened corner stores specific to their community; for Ralph and I, both first-generation Asian Americans, we want to push that idea a little further into something that is still local, and community-building, but in a slightly more "open" way. Then there's my cooking, how I approach food, which is highly Filipino. One example: I wanted to make a pesto without dairy but, knowing how clutch the parmesan is for adding that hit of umami, I had to find a way to do that without the cheese. Solution? Patis! The fish sauce, a staple well-known to Filipinos, brought the salty umami flavor—along with something extra.
This type of thinking and blending, understandably associated with first-generation immigrants from all sorts of backgrounds, is also distinctly Filipino. Compared to other Asian cuisines, ours is a mashup. Noodles are super Filipino, for instance. But so are empanadas. So is Spam and rice. You could say that Filipino food has plenty in common with L.A., in that it's a lot of things at once, and all the more glorious for being hard to pin down, though it ends up feeling a bit misunderstood and eager for attention.
Ask me for an education in Filipino food—the classics, the quintessential—and I'll take you to Miki House in West Covina. A homestyle family-run restaurant that's been around for 30 years, this is my favorite restaurant in the entire world, hands down. It's Chinese Filipino food, and it's also uniquely Angeleno in the way you can read Tagalog, Mandarin, and English in a single glance at the menu. I grew up eating at Miki House; the owner and cooks have known me since I was a toddler.
Take note of the table: fork and spoon, no knife. It's the Filipino way, just go with it. Order the kikiam, a ground pork and shrimp mixture wrapped in soybean curd and fried; the garlic fried rice; and the fried chicken, which isn't breaded like it is in other Asian countries; and the siopao asado, which is a mantou (Chinese steamed white bread) that's filled with a Filipino take on red braised pork called asado. Served with all this are multiple sasawan—or sauces, some bright with citrus, others more savory, most heavy on vinegar—to be dipped into and poured over as you see fit.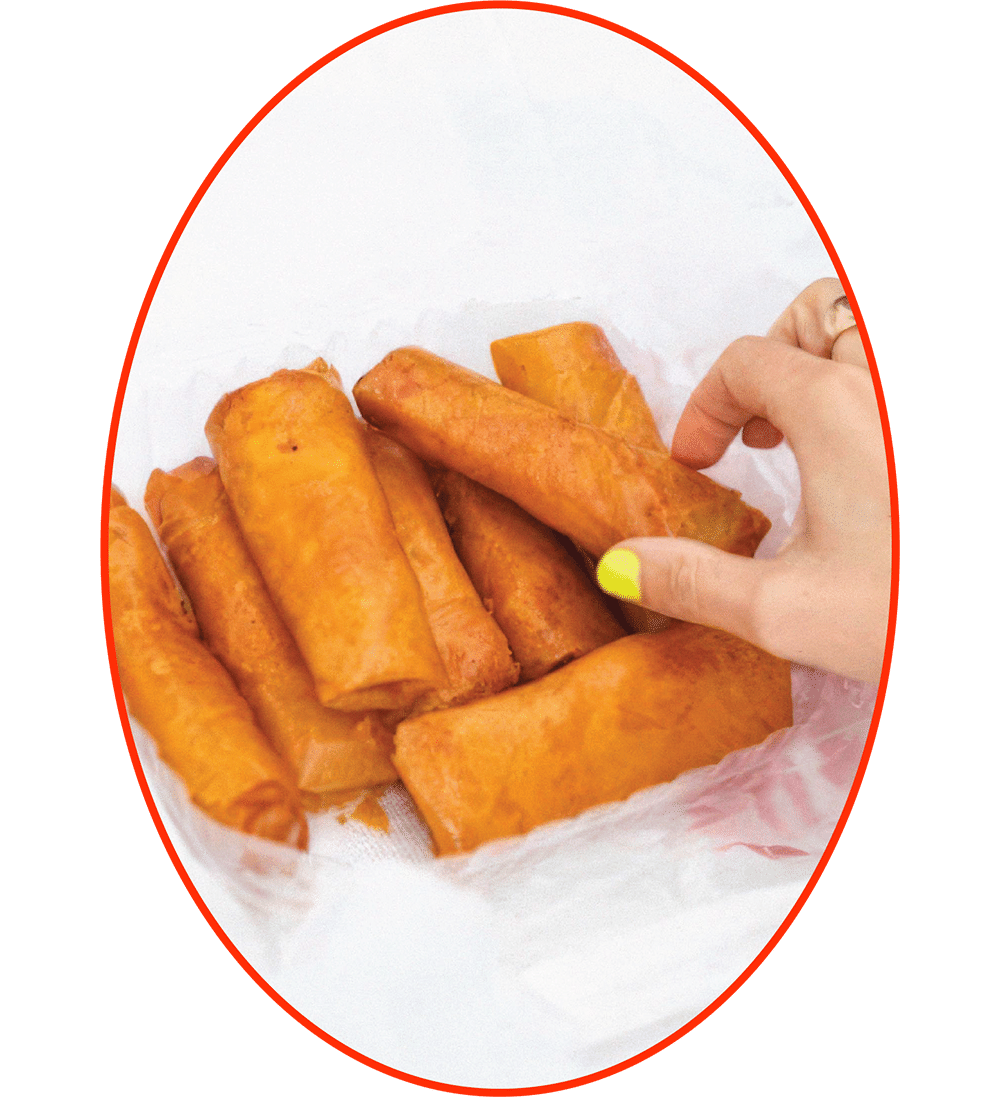 Now, dig in family style, saving room for turon, a caramelized banana egg roll, that you can get freshly fried from Kalahi Bakery up the road. This is just a sample of Filipino food, but delicious enough that you may find yourself asking a question I've asked myself a lot:
Why doesn't every neighborhood in L.A., a city blanketed with so much Asian food, have a spot like this?
My mom has a pretty frank answer: she says it's because Americans don't like our food. "Americans think it's too fatty," she says. "Too salty and too rich. An acquired taste."
It makes sense, in theory. Our food is punchy, notoriously sour. Along with patis, we're crazy for condiments like banana ketchup—acquired tastes, for sure. But more so than kimchi, uni, or Sichuan peppercorns? Before starting Open Market, I used to do Filipino popups around L.A. and, in my experience, people dug it whenever they tried it.
So, I'm sorry, Mom. But I think it's something else—a combination of history and geography.
Almost every Asian cuisine that is popularized around the world is based on the imperial version that was determined by the emperors. Japan, China, Korea, Thailand, Vietnam: all had emperors. What happens when the emperors declare something official? It gets recorded, written down for centuries for the cooks to make for the royal families. The meals get standardized, the recipes and techniques get passed around, and everyone starts making it roughly the same way.
The Philippines never had that. We had Spanish rule for over 300 years, ending in 1898, followed by American rule for almost 50 years, with a dash of Japanese rule in there for a minute during World War II—colonial eras that led to our food being as Pan-Asian as it is Pan-American. Stir in the sheer size of the country, a rare plurality of over 7,000 islands, 22 regions, and multiple languages, and the culinary through-line becomes even harder to locate. Dishes were built regionally, not in palaces but in homes, based on what ingredients were available and on the whims of the cook.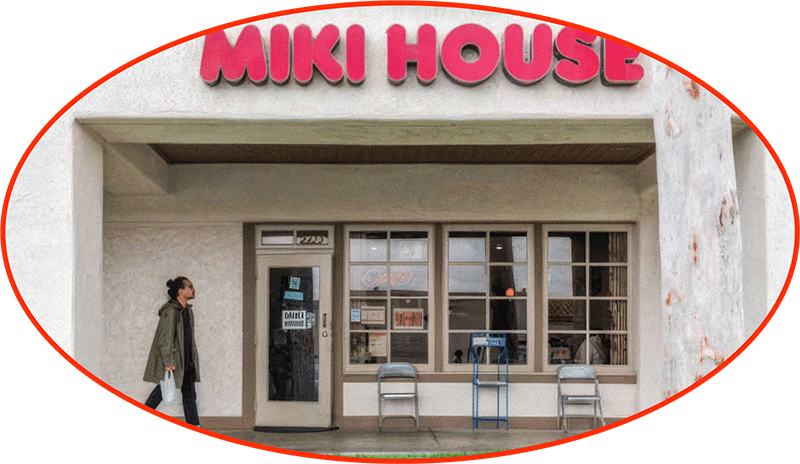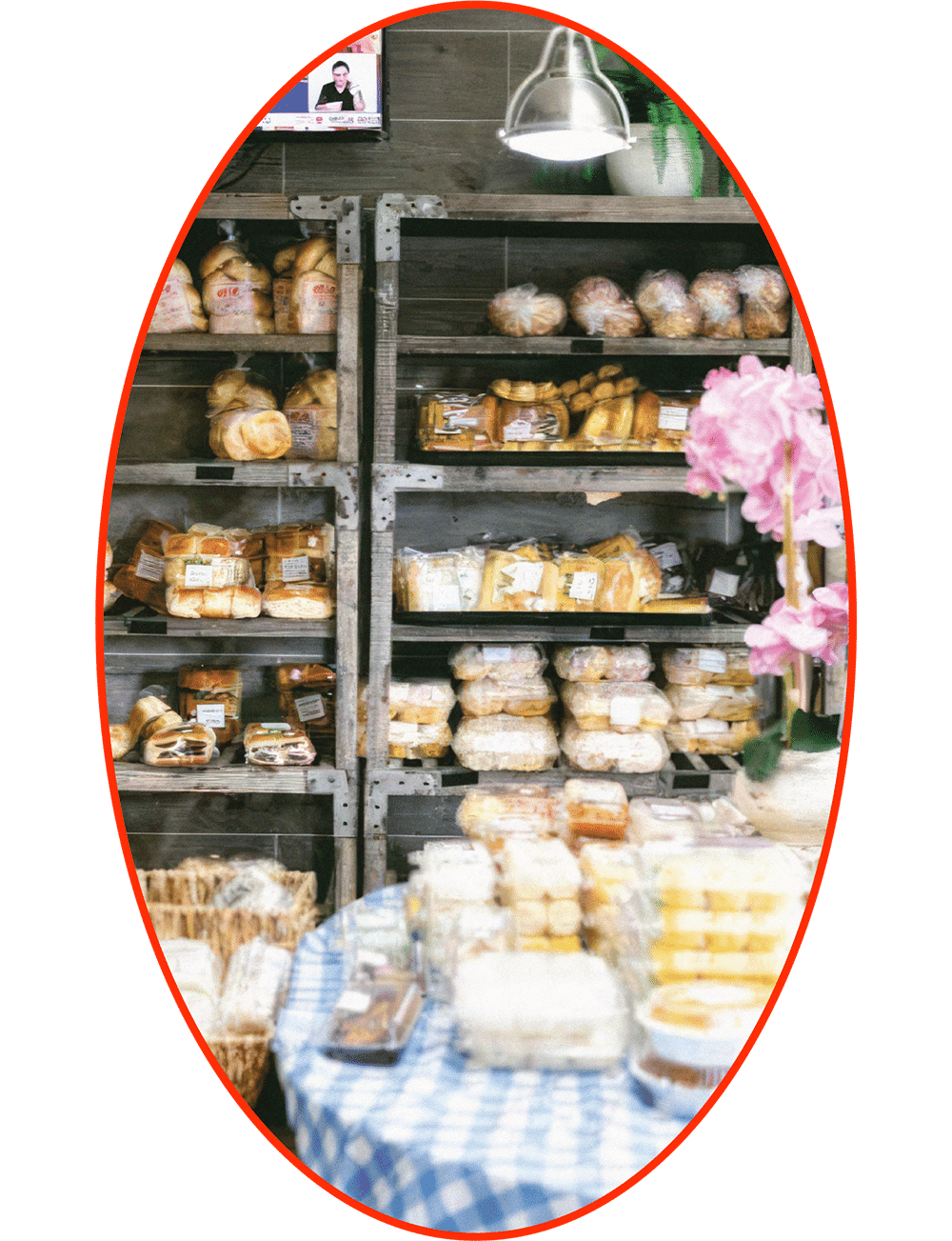 There is beauty in the non-standardization of something like food, the democratization of it, cooking as a constant act of adaptation. Look at Jollibee, the Filipino chain that's all over the world and getting popular in Los Angeles; it serves American food—spaghetti, fried chicken, burgers—but "with a Filipino twist." Yet to me that "twist" just makes it more Filipino. We took the food that came over with Americans and made it ours in our own way. We did the same with Spanish food. Our food is so intertwined with other cultures that you set it back by even trying to declare what is traditional or authentic.
And yet we can't help doing just that. Take a Filipino out to a Filipino restaurant—even one as untouchable, in my opinion, as Miki House—and you're going to hear at least once, "This isn't how it's supposed to be!" Their gauge is not the national standard for that dish, but the very specific way that person grew up eating it. Most likely, the way their mom made it. And who wants to mess with somebody's mom?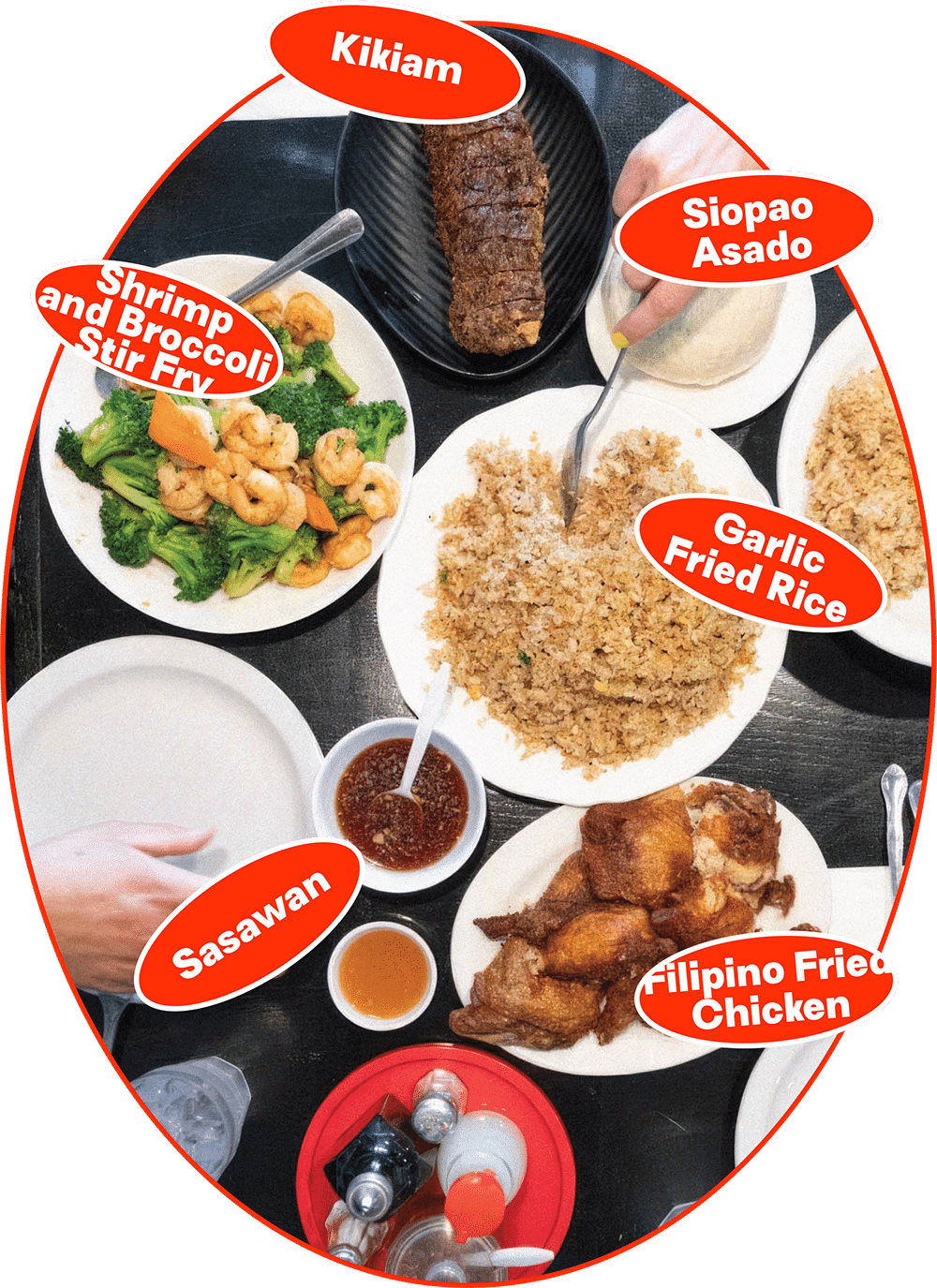 Filipino food has seen a little spike in popularity over the past few years, with some great Filipino cooks doing some great Filipino things—in L.A. and in other cities, too—but the fact remains: there are so many of us and relatively few spots serving our food.
Will this change? I think so, and here's why:
When I cook for my parents, I don't even try to cook Filipino food; I'll get it wrong, to them. But when I cook for my friends? I cook Filipino food. There's freedom in cooking my food for my friends because most of them, like me, are first-generation Asian Americans that aren't inhibited by "the way it should be." So while my version of Filipino food isn't miles off from what my parents like, it's much more Californian in style. More vegetables, say. Maybe a Korean influence from my wife.
Take that approach and multiply it by all the other hyphenated people of my generation, and my hope is that you're seeing the future of Filipino food: one where first-generation Filipino Americans take the traditions they grew up with and make them their own, opening up their own versions of Miki House across Los Angeles. It would take some courage, no doubt. But, at its very core, it would be the most Filipino thing to do.
While there isn't a Miki House in every neighborhood, Los Angeles is home to a (still too small) mix of Filipino restaurants.
Kuya Lord
Run by Maynard Llera, a former sous chef at Bestia, out of his garage for the past couple years, Kuya Lord is finally getting its own spot in Melrose Hill, slated to open this summer. Look out for the pancit, garlicky prawns, and rotisserie chicken.
Max's Restaurant
A beloved Filipino chain with locations in Glendale and Santa Clarita, this is "the house that fried chicken built." It's made to order and served with banana ketchup and Worcestershire sauce.
Chaaste Family Market
A food market in Pasadena that also serves turo turo—or "point point" in English. Scan the ready-to-eat dishes on the hot steam tables, order by pointing at what you want a scoop of, and don't miss the turons, caramelized banana egg rolls.
Lasita
Located in Chinatown's Far East Plaza, this intimate restaurant and wine bar serves rotisserie and has great vegetarian options like kangkong pancit, a Filipino noodle dish with mushrooms, water spinach, and calamansi.
Sari Sari Store
A Grand Central Market must-go spot serving a selection of silog–savory Filipino rice bowls, along with sides like Pinoy BBQ ribs and classic sweets like halo halo.
Spoon & Pork
Dishing up modern Filipino comfort food in Silver Lake and Sawtelle, Spoon & Pork has some don't miss dishes: adobo hot wings, patita (slow-cooked and deep-fried pork shank), and patatas bravas with calamansi aioli.