Words by
Sheila Yasmin Marikar
Images by
Morgan Rindengan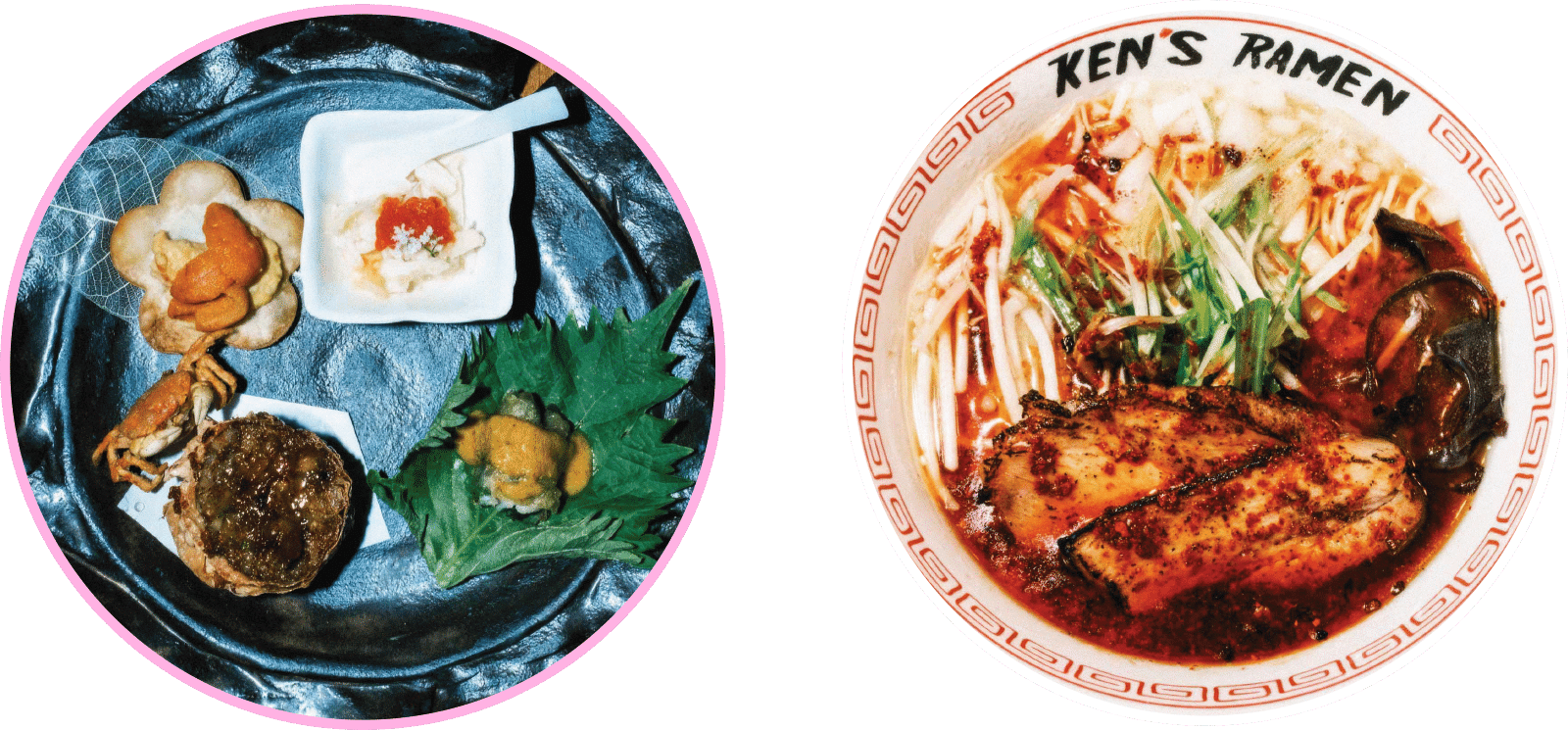 One does omakase, one does ramen. How together they have transformed a swath of L.A. familiar to toast and bagel obsessives into a hotbed of inventive Asian cooking.
Kinkan
The show kicked off around eight p.m. By that time, the diners who had filed into Kinkan for a meal that technically started 45 minutes before had loosened up, looked around, and had something to drink—sake, wine, beer, water. The lucky ones leaned their elbows on a blonde wood counter and watched as Nan Yimcharoen, Kinkan's proprietor chef, placed shiso leaves on a row of rough-hewn, gray plates.
A man at the counter offered Yimcharoen some sake; she grabbed a cup, held it aloft as he filled it to the brim, and threw it back. Another asked about the provenance of the music streaming through the speakers: "Is this Vietnamese?" Yimcharoen screwed up her face and turned to look at the prep cooks and diners on either side. Unsaid, but overwhelmingly implied: "Can you believe this guy?" She burst out laughing before she could respond. "Are you kidding? It's Thai!"
Dude should've known. Everyone at Kinkan, on this Thursday night in May, was a repeat customer. Yimcharoen was unveiling her latest omakase, Sun Moon Shine—her menus are like concert tours, distinct, ever-evolving, and only able to be reveled in for a finite amount of time—and wanted to know what the restaurant's regulars thought before making it available to the public at large. On the set list: four crab dishes inspired by four regions of Thailand, from which Yimcharoen hails (hence the music), as well as wagyu beef tartare, deconstructed kow soi, and a sublimely cool, craveable rendition of tom kha with slices of raw Hokkaido scallop nestled in a shell.
"Every day is kind of like free market research," says Yimcharoen. "I go around and ask everyone: 'Should I take one dish off the menu? Which one don't you want?'" It doesn't always work. "Often, they say, 'No, don't change anything.' People say these dishes bring back childhood memories, that it tastes like home, but with a restaurant presentation. Someone said that it's like watching a sunset. I was like, 'What does that even mean?'" She laughs again, incredulous. "People cry. Almost every night, someone cries."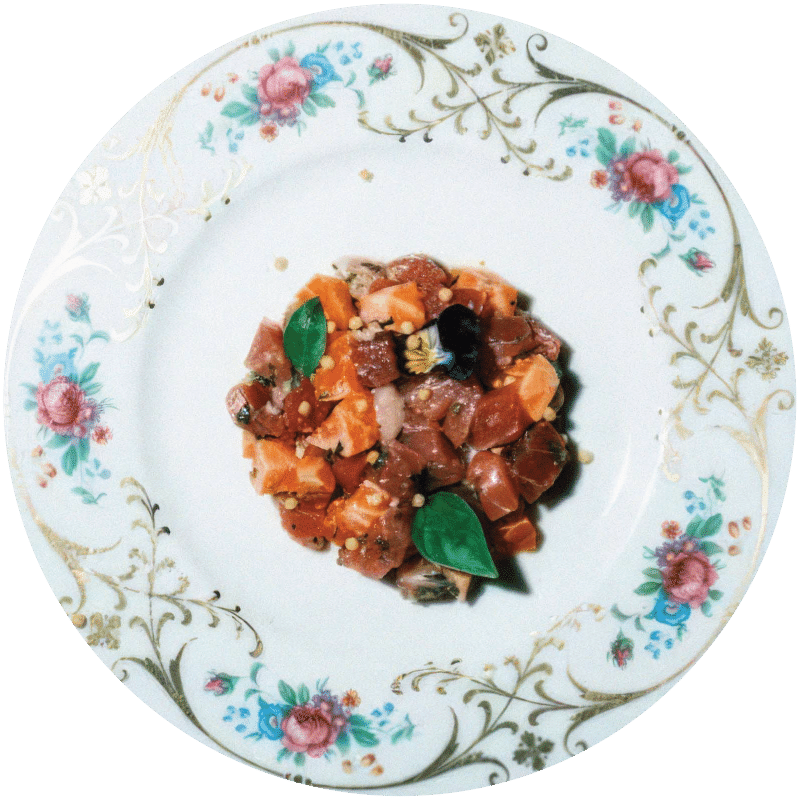 That could be because Kinkan feels less like a restaurant and more like your friend's living room, which is a vibe Yimcharoen has been cultivating for a long time. Born in Bangkok, Yimcharoen grew up on a dinner cruise that her family ran along the Chao Phraya River. "You'd see the Grand Palace, all the landmarks," she says. "I'd do whatever I could to help: cook, clean, drive the boat." In 2005, she came to the U.S. to get a master's degree in marketing, and in 2015, moved here for good. "Because of the language barrier, I couldn't do what I'd been doing in Thailand," editing a teen magazine. "Cooking kind of made me happy." She'd celebrate her birthday by inviting friends to her home and making sushi for them, trying out techniques she'd picked up from querying sushi chefs around L.A. "It took me four or five years to learn," she says. "When I went out to eat, I'd ask, 'How do you make this ikura, how do you make your sushi rice?'" Her friends egged her on. "They were like, 'Oh my God, this is better than a restaurant.' Then they said that their friends wanted to come over and try my sushi." Yimcharoen balked: "I didn't know these people."
The hopefuls were willing to pay. "I thought it was so weird," Yimcharoen says, "but then I said, whatever, let's do it." Kinkan started operating out of Yimcharoen's Silver Lake apartment in 2019. She pivoted to takeout during the pandemic, but the supper club had been enough of a success that she was already thinking about a full-fledged restaurant. "My customers and I are very close," she says. "I asked them, 'Westside or Eastside?' People from the Westside said, 'Come, come, we'll donate money,' people from the Eastside said, 'Don't you dare.'" A friend who had found real estate for Sqirl, Konbi, and Antico showed her a spot on Sunset Boulevard. "It was way too mainstream," Yimcharoen says. Then she saw the space on Virgil Avenue, not far from her apartment. "It made sense," she says. "Kinkan started in Silver Lake. I wanted something a little hidden, without a sign, like, if you know, you know. I wanted to treat it less as a restaurant and more like a place for family."
Families demand face time, which means that many of Kinkan's customers come to see Yimcharoen; what those at the counter crave most might be the sense that they're in her inner circle. Does she feel like she has to perform? "Oh yeah," she says. "I call it showtime, when we dim the lights and play the music, like, 'Hi, everyone!'" In the interest of not burning out—"I don't want to die," she says, "many chefs die"—she takes three days off per week and shares chef duties with Yasuhiro Kusano, who oversees the restaurant's sushi and Japanese omakase. "I got lucky, he wasn't working during Covid," Yimcharoen says, of Kusano. "He taught me how to sharpen a knife." Yimcharoen found the restaurant's hodgepodge of furniture and dishes on Offer Up and eBay ("eBay's the best for vintage," she says). She wanted an eclectic mix and also wanted to save money. "I don't have investors," she says. "My father taught me that: keep it small, don't bite off more than you can chew." Sun Moon Shine is dedicated to him; it's also the name of the Thai tour company he started 40 years ago. While the omakase is now available to anyone who wants it (and can book a seat; Tock tickets sell out weeks in advance), like any great song, in Yimcharoen's mind, there's always room to riff.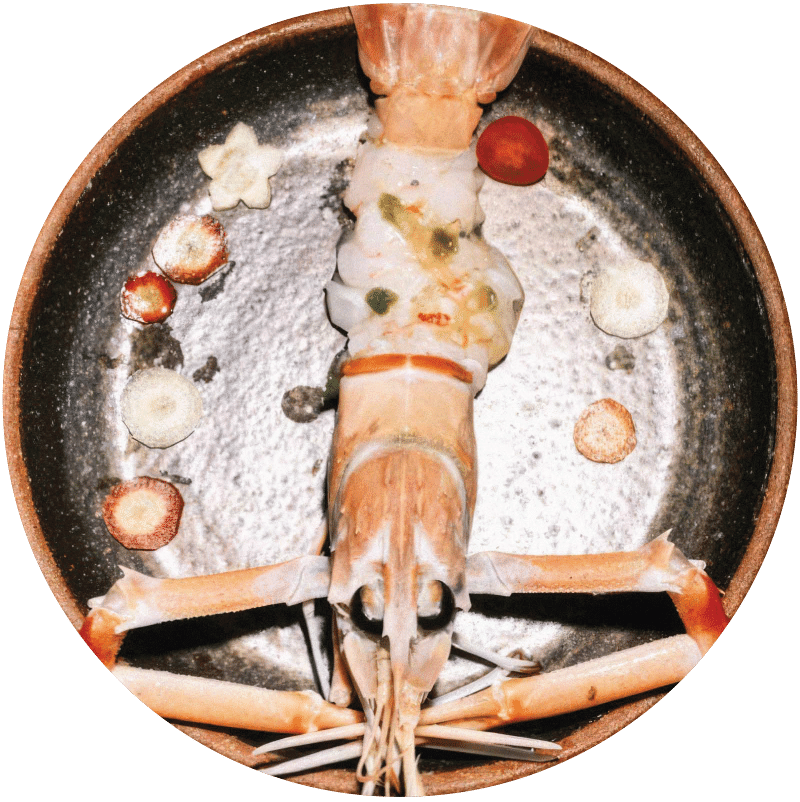 "The other day, I changed the order of the dishes," she says. "I called my friend who's a chef in New York and went through the menu with him. He was like, 'Nan, stop overthinking.' Then I called my chef friend in Mexico City. Then I decided to go to Mexico City, to see the Strokes and eat, have a concert-slash-eating trip," crucial market research.
Ken's Ramen
"You might want to stand back," William Hu, the owner of Ken's Ramen, says. "We're gonna smash this."
"This" is a small mountain of fresh-cut cubes of yellowfin tuna. They're piled in a large, stainless steel bowl and look like the diced watermelon that grocery stores pack into plastic clamshells and sell for exponentially more than the cost of the watermelon itself. The tuna got into the bowl with the help of an ice-cream scooper, which is now going to be used to pummel it into a dish that at least one fan ordered 37 times in the past year: the spicy tuna rice bowl.
"So we add a scoop of Supreme Ra-yu," Hu says, dipping a ladle into a quart-sized container of viscous maroon liquid. "It's made with a bunch of different types of chili: Mexican, Chinese, Japanese, Thai. Then we basically smash the tuna into the chili oil."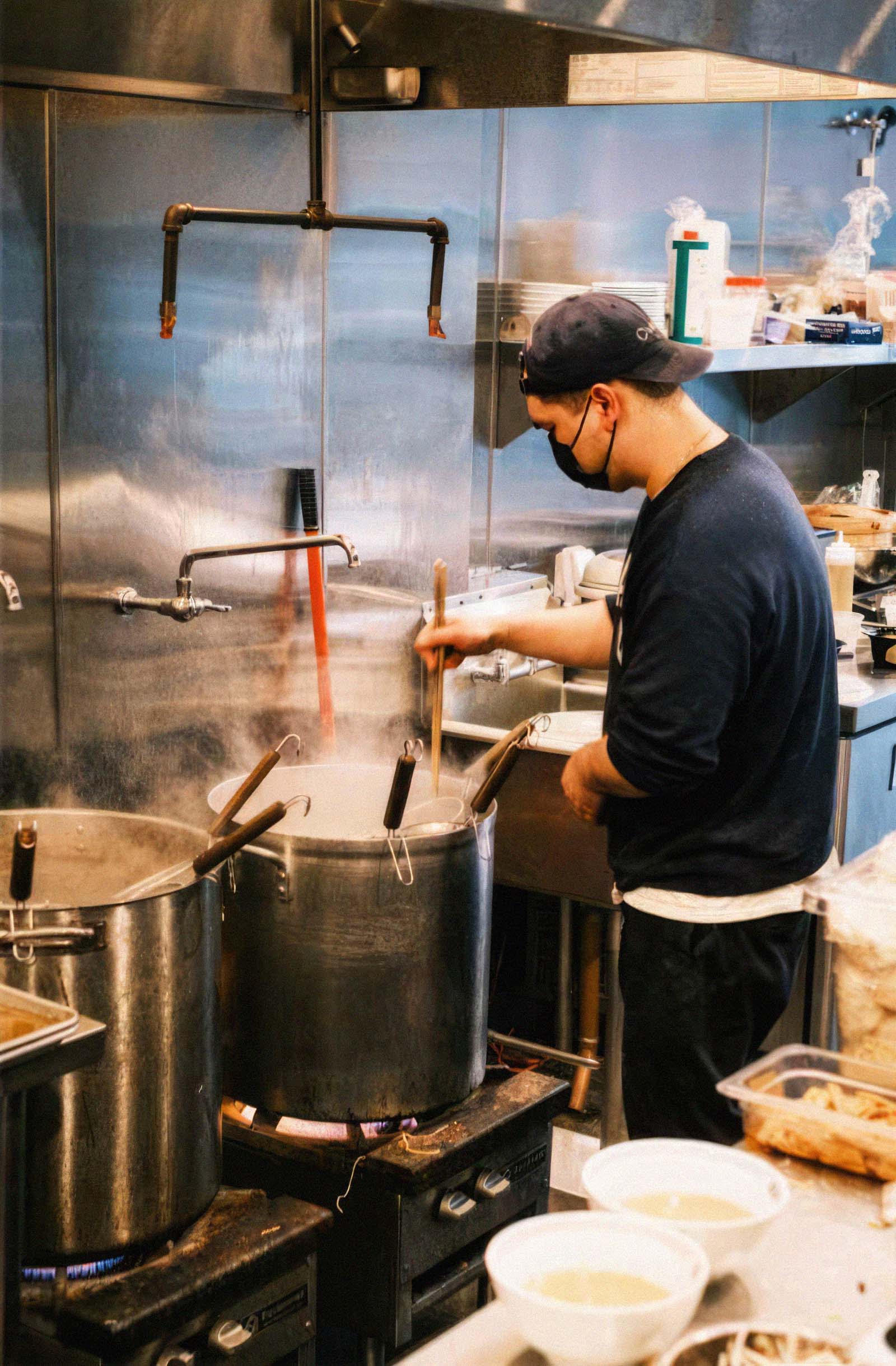 He lays into the yellowfin, slamming the scooper into the bowl with a staccato rhythm. "A lot of people have that ground tuna stuff," he says, referring to the half-masticated matter commonly found in spicy tuna rolls. "We're different. Every single order, we do this on the spot. Every bite, you get some chunks, some mash." He puts down the scooper and picks up a squeeze bottle. "Then we hit it with some homemade ponzu sauce, some Japanese rice vinegar, and fold it all in. A scoop of this, a little scallion, and a yuzu bomb," Hu's highly addictive hot sauce—a paste, really—of fermented shisito pepper and yuzu. "Simple, nothing to it."
Real talk: Hu's restaurant is nothing short of revolutionary. He's exacting about his ingredients and their preparation. His yuzu changes color depending on what he deems are the best peppers available at the market; he's been known to make customers wait an extra 20 minutes for their rice bowls because he's not happy with his latest batch of Koshikari. ("We cook it in very small batches," he says. "It's all about precision.")
Ken's opened in Virgil Village in September 2020, part of an ad-hoc collective of restaurants in the neighborhood that have spurred fanatical followings. It's sandwiched by Kinkan and Courage Bagels. Down the block, Melody Wine Bar hosts pop-ups by up-and-coming chefs; across the street, Sqirl generates a line pretty much every morning, more than a decade after opening. What won Hu over: even his landlord embraced the neighborhood's creative spirit. "He sold me on his vision of what he wanted this block to look like," Hu says. "He got what I wanted to do and we kind of fit right in."
It's not Hu's first rodeo. Born and raised in Walnut Creek, just outside San Francisco, he moved east to study marketing at Boston University and intended to get into fashion. "I wanted to do menswear," says Hu, 32, "but it was too expensive—the samples, the startup costs. I just wanted to do something creative. I figured food and beverage was the perfect pivot."
What cooking experience did he have? "Absolutely none," he says. He'd logged a lot of hours on the other side of the counter. Growing up, the son of a Taiwanese toy manufacturer who often traveled to Asia, Hu would post up at the counters of ramen joints in the Ginza and Shinjuku stations of the Tokyo Metro. "I would just eat, eat, eat," he says. "I kind of developed a sense of what good stuff tastes like." He also had the benefit of a super curious mother who shared his interests. "We'd be having sushi at a restaurant in Japan and she would fall in love with the rice," he says. "She would start asking the chef: 'How do you make it? What rice do you use?' Then she'd go back home and experiment, make it her own." (From her, Hu derived his technique of triple washing his rice and cooking it with crushed ice and a splash of sake: "It's kind of like the grandpa and then the grandson," he says of the sake. "It gives a nice flavor.")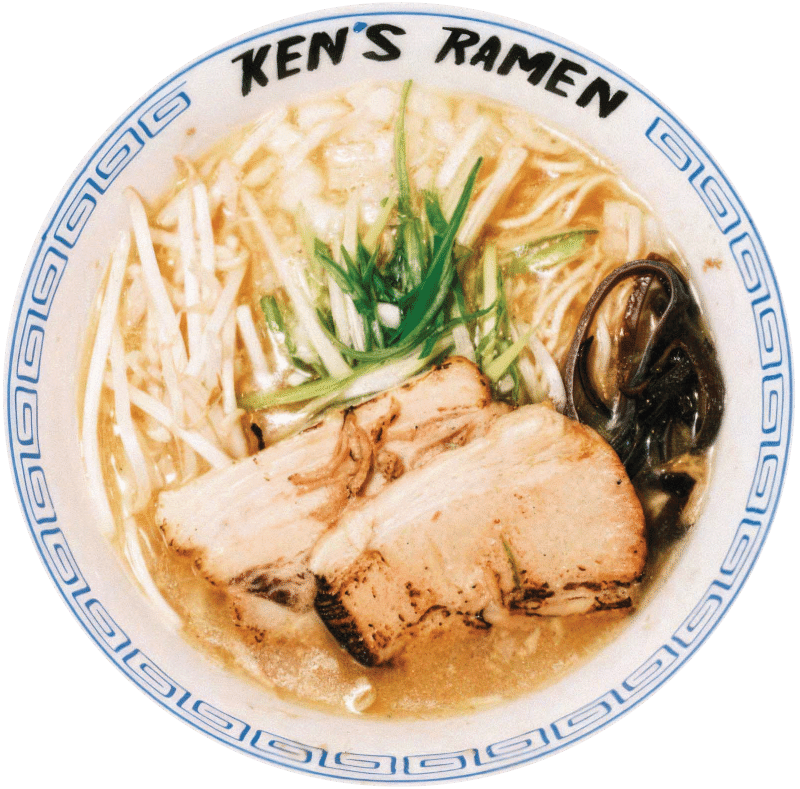 At the first iteration of Ken's Ramen, in Providence, Rhode Island, Hu reverse engineered many of his staples: his Supreme Ray-u sauce, his Chinese-style, hand-pulled noodles, his spicy miso paste that contains a United Nations of soy ("It's got beans from, like, five different countries," he says). He developed a following. "No takeout, no doggie bags," he says. "We were known for having that kind of attitude." He embraced an alter-ego: the name of his restaurant is an homage to "Iron Chef" Chen Kenichi. "It's kind of like how Sean Carter has Jay-Z," Hu says. "Most of my customers don't know my name's actually William." Then he clashed with his landlord.
"He wanted a ridiculous percentage," Hu says. "Like, a Fifth Avenue, New York type of price for this little shoebox location." He took it as a sign. "Maybe it's time to come home. All my friends are here. Why not?"
Some would wring their hands over relocating their soup shop from a part of the country wracked with rain and snow roughly half the year to the world capital of 75 and sunny—one that also has a pretty robust roster of ramen restaurants. Was Hu concerned? "Concerned?" he repeats. "No. I was very confident in my product. I eat the O.G. miso broth in the summertime. People have a hard time believing that this just might be the best ramen around town, until they leave, try something else, and then come back and they're like, shit." "It's just about finessing traditional techniques and methods, caring about them, and executing really well," he adds. "You don't see that a lot anymore. It's like a prime rib house like Lawry's. It's a dying art."
Skateboards and Supreme stickers line the surfaces of his L.A. restaurant, not because he shreds but because he admires the ethos of those who do. "It's this, 'Fuck you, we do whatever we want' type lifestyle," he says. "Skateboards, to me, are art pieces." Next to decks illustrated with Tupac and Biggie popping bottles of Dom is an artwork of Hu's own: an acrylic-on-canvas rendering of Fred Flintstone so spot-on it looks like a still from the cartoon. "I did 10 but they all got stolen from the back of a U-Haul, except this one," he says. "Some dude came in and offered $10,000 for it. I was almost going to sell it—that's a lot of money—but I didn't. I probably should've." Or not.