Images by
Kim Thai Nguyen
How three Los Angeles restaurants are taking different approaches to make sure the city knows there's more—a lot more—to Vietnamese food than pho and banh mi.
Throw a stone almost anywhere in Los Angeles and you're likely to hit a restaurant serving pho, the classic Vietnamese noodle soup, while variations of the banh mi sandwich have long been making cameos on menus beyond Vietnamese restaurants. Yet the breadth and diversity of Vietnamese cuisine remains relatively overlooked outside the city's Vietnamese American community. The early influx of Vietnamese immigrants to the U.S. came from South Vietnam after the fall of Saigon, so it's no surprise that the most prevalent pho served is the Southern Vietnamese version, with its complex broth and abundance of herbs for garnish, while banh mi as we know it is the style developed in Saigon. In the past two decades, however, some enterprising L.A. restaurants have been paving a path for a wider embrace of other Vietnamese mainstays and delicacies.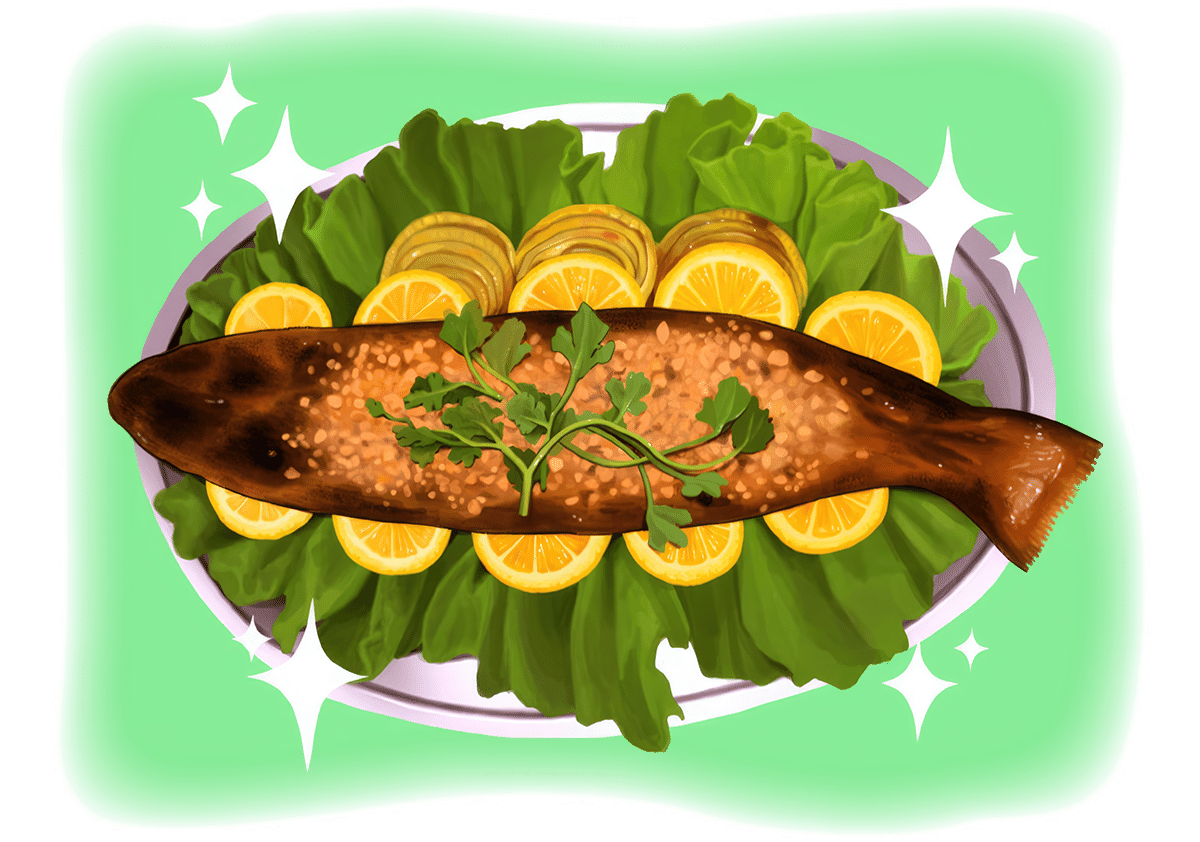 Sáu Can Tho: The Food of the Mekong River Delta
Michael Trang opened Sáu Can Tho, in 2018, with a mission: to continue his family's legacy. His father, Minh Trang, ran Phong Dinh, a San Gabriel Valley staple, now closed, that gained a following in the city for its whole baked catfish. Marinated in a proprietary sweet and savory sauce, the dish isn't all that common even in Vietnam except in the Mekong Delta region, in the country's south.
Michael brought back the famed catfish at Sáu Can Tho, also in the San Gabriel Valley, serving it as his father did: with rice paper and a platter of fresh herbs, meant to be broken down by a family and eaten as spring rolls. Its popularity has spurred other Vietnamese restaurants to serve a similar dish, prompting Minh Trang to keep pushing for a wider acceptance of other regional fare, like their South Vietnamese bun mam, a noodle soup made with slow cooked, fermented fish.
Michael still serves pho, however, believing it to be the gateway for Angelenos to explore a wider spectrum of Vietnamese cuisine. He steers customers towards his more unique offerings, especially those coming on return visits. "Surprisingly, there has been a lot of attention from non-Vietnamese customers," he says. "But you have to hit them with the pho first, and the pho has to be good. If you can't do pho right, people don't come back."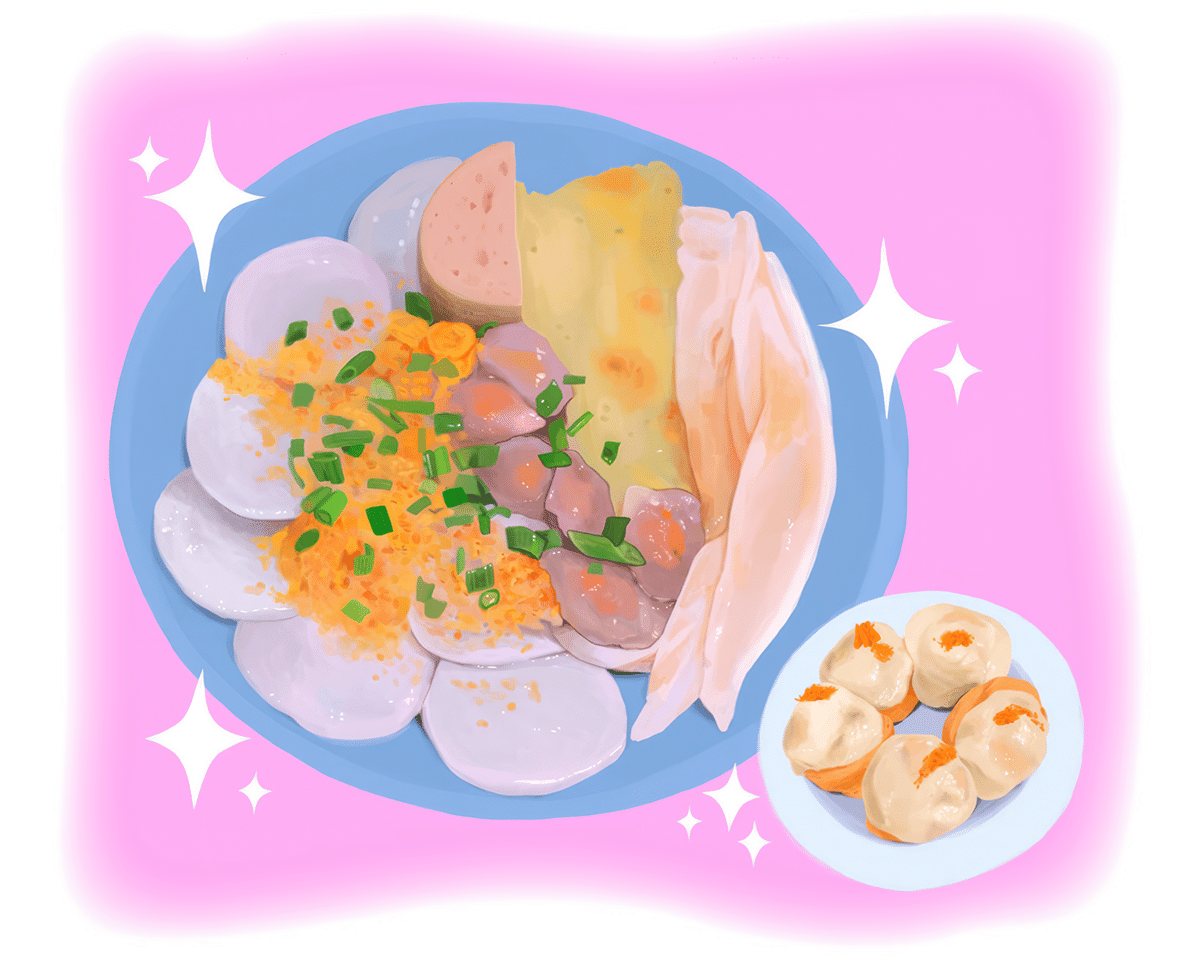 Kim Hoa Hue: The Imperial Cuisine of Vietnam
The Nguyen family opened Kim Hoa Hue as a takeout-only spot in a small storefront in 2002. Led by the matriarch, Hoa Nguyen, the family handmade every dish to order and gradually built up their business. Three years later, they moved to the current location, in El Monte, bringing the cuisine of Hue, a city in Central Vietnam, to the greater Los Angeles area for the first time.
Hue was the imperial city of Vietnam during the Nguyen dynasty in the 1800s, and the food prepared for the emperors, today popular street snacks in Vietnam, consisted of numerous small plates that are now part of the combo offered at Kim Hoa Hue: banh beo (steamed rice cakes served on small saucers); banh nam (rice dumpling filled with pork and shrimp and wrapped in banana leaves); and banh bot loc (translucent tapioca dumplings).
In the beginning, Kim Hoa Hue's customers were older Vietnamese immigrants nostalgic for the food they grew up eating. But that's changed. Other Asians in the San Gabriel Valley became early converts, finding familiarity in the menu. The fermented pork sausage nem chua, for example, is similar to the Isaan sausage in Thailand, while Chinese customers are acquainted with the steamed rice rolls and tapioca dumplings. Bun bo Hue, a noodle soup made with beef, pork, shrimp paste, and occasionally pork blood—and considered the richer, spicier cousin to pho—has found a dedicated audience among Kim Hoa Hue's Hispanic customers. Chau Nguyen, Hoa's younger daughter, smiles proudly whenever she talks about the widening customer base.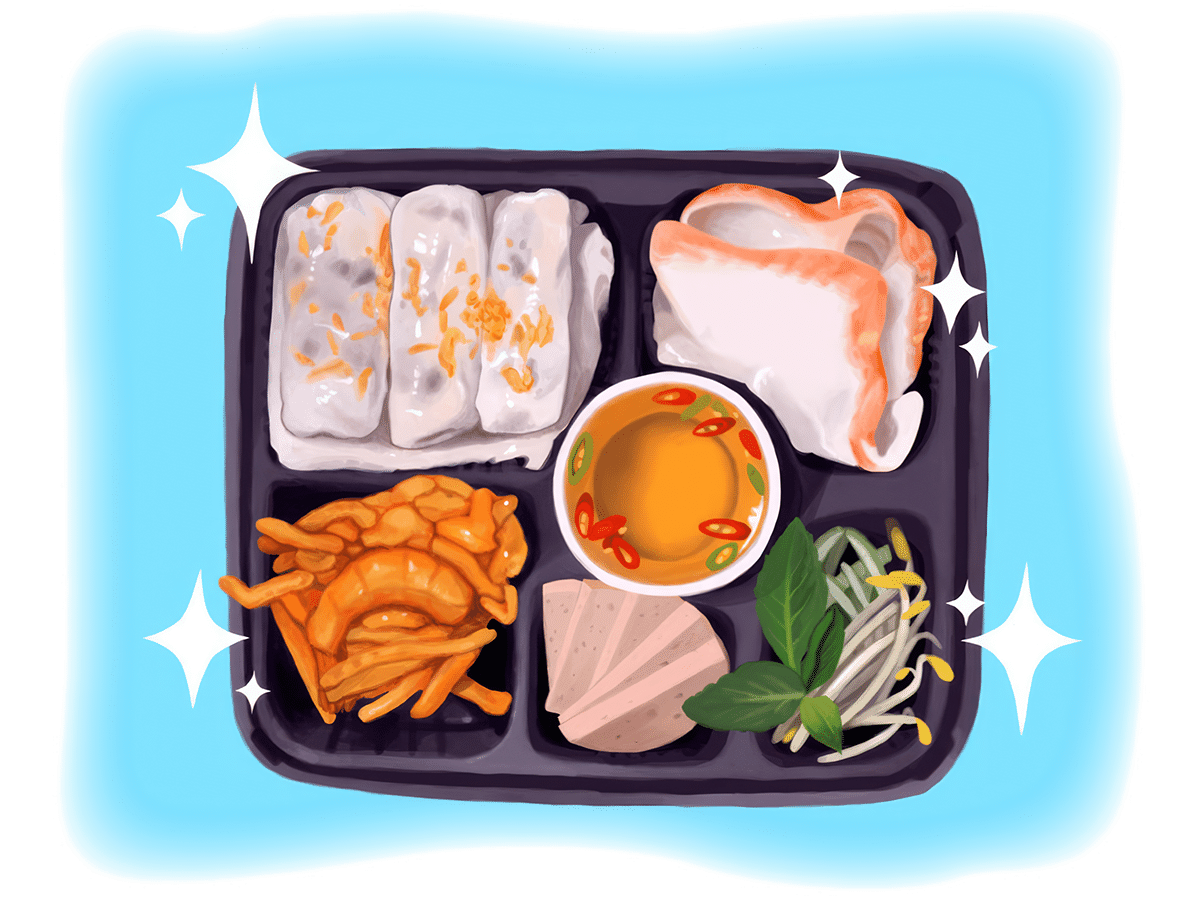 Tay Ho: Franchising Northern Vietnamese in California
Originally opened as a humble, family-owned restaurant in 1986, in Santa Ana, Tay Ho has built a name by specializing in a Northern Vietnamese dish called banh cuon: a fermented rice sheet filled with ground pork and mushrooms. Today, Tay Ho operates out of seven locations throughout California, and the family's younger generation has even more ambitious plans: to bring their take on Vietnamese food into the mainstream American food scene.
Twenty-year-old Vivian Yenson, the granddaughter of Tay Ho's original matriarch, Linda Tuyet Nguyen, recently started working alongside her father, Tay Ho Restaurants' CEO Jayce Yenson, to modernize and expand by opening takeout and delivery-only locations across Southern California. With colorful store-fronts and sleek packaging, Tay Ho is targeting a younger, on-the-go demographic. Instead of the less takeout-friendly pho, Tay Ho's concept offers garlic noodles and fried rice to lure in customers who are not familiar with banh cuon. "My generation of Vietnamese Americans barely know what banh cuon is," says Vivian. "It's time for that to change."
So far, Tay Ho has only opened restaurants in areas with a significant Vietnamese population, but Yenson, the CEO, believes it's only a matter of time before Vietnamese food becomes as mainstream as Chinese or Mexican cuisine. He has seen a shift in the customer base of the legacy Tay Ho restaurants, with second-generation Vietnamese Americans bringing their non-Vietnamese friends to the restaurant, and is confident in the potential of their signature dish to become a takeout mainstay like banh mi, particularly because it's meant to be eaten at room temperature. Says Yenson, "Banh cuon is a perfect quick meal to eat any time of the day."